Japanese Girl in WEGO Dress & Jacket in Harajuku
This cute Japanese girl with strawberry blonde hair color was photographed on the street in Harajuku. Her outfit consists of cropped leather jacket from the WEGO brand LUCY, a long belted flower dress from Dukkah by WEGO, black tights, and black vintage-looking military boots. She's also wearing a Vivienne Westwood necklace and carrying a white canvas bag.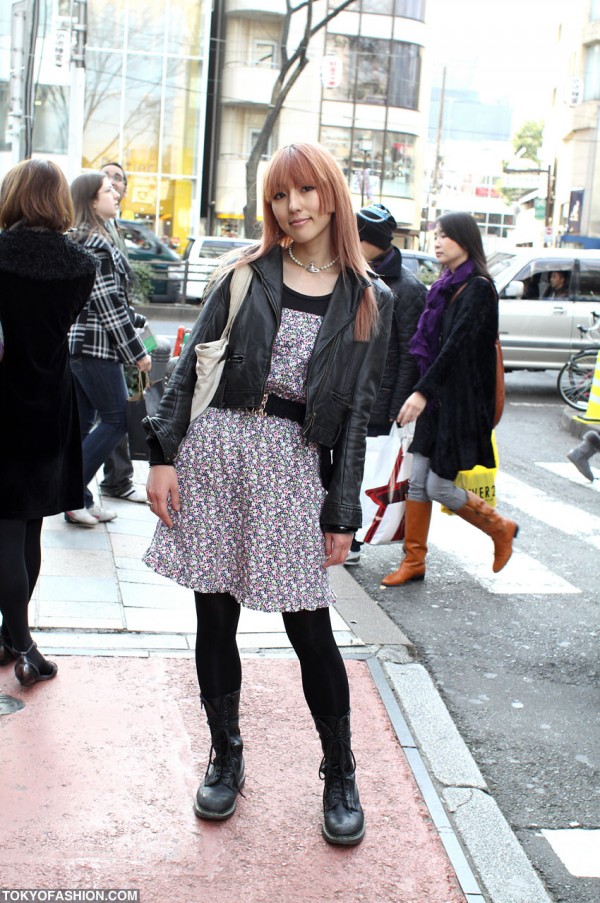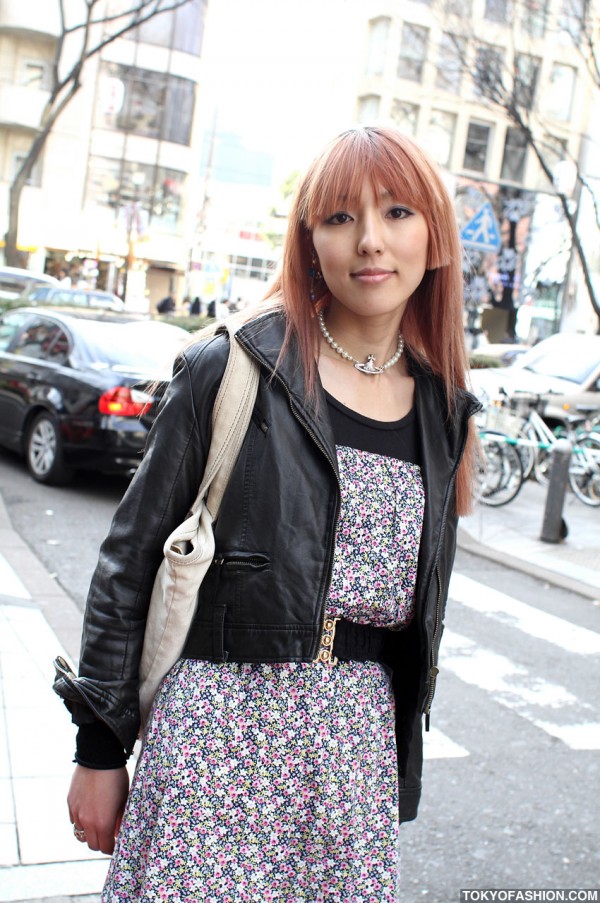 Click either photo to enlarge it.