Japanese Girl in Wool Duffle Coat & Mittens
This 23-year-old Japanese girl with a big smile was photographed in Harajuku. As you can tell by her mittens and scarf, the weather has gotten a bit colder in Tokyo recently. Besides the scarf and mittens, she's wearing a wool duffle coat from Phill Kington (retail price about US$150) over a top from Archives, a long colorful skirt/dress from Kastane, and leather boots by Cocue. Her accessories include a headband/hairband, an eco bag from Milkfed, furry ear muffs (on her bag, not her ears), and a shopping bag from Forever 21 Harajuku. She said that her favorite fashion brand is Mystic and her favorite singer is the one-and-only Yuki.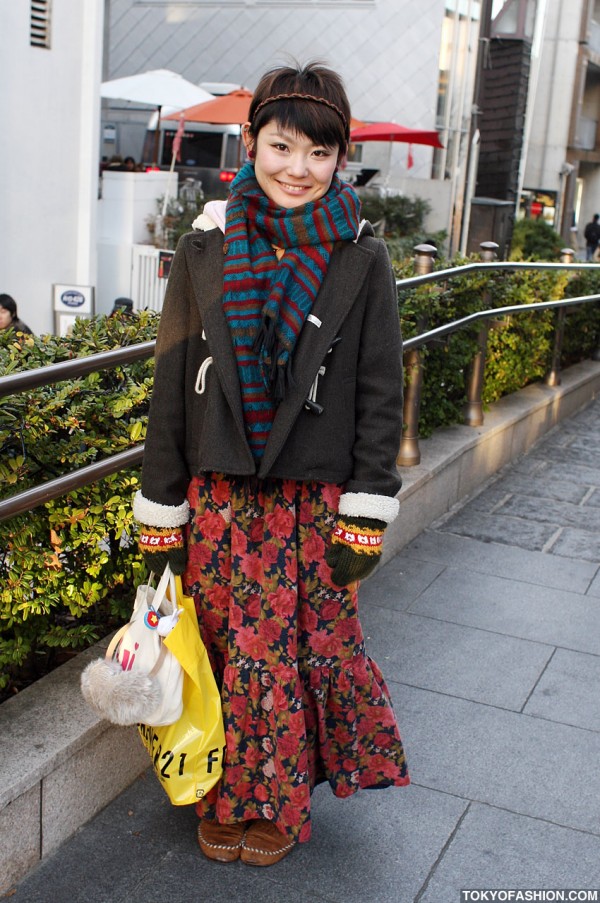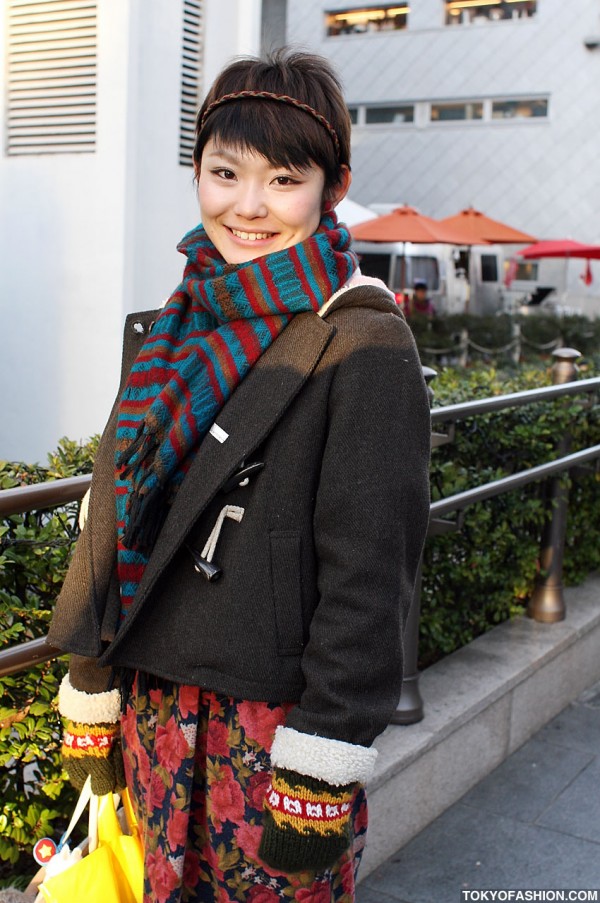 Click either of the pictures to enlarge them.