Japanese Girl w/ Beret & Ferragamo Bag in Harajuku
This 19-year-old Japanese girl was photographed in Harajuku. She's wearing a fuzzy gray beret, a gray jacket from Olive des Olive over a belted long sleeve animal print (cow?) top, cuffed Gap jeans, and gold heels. Her purse is from Ferragamo. She told us that her favorite kind of music is Jazz.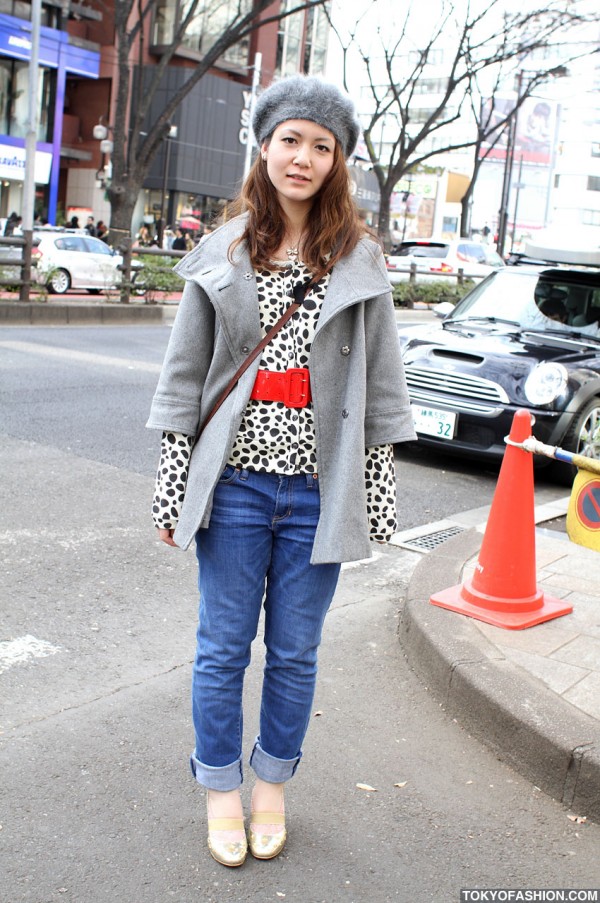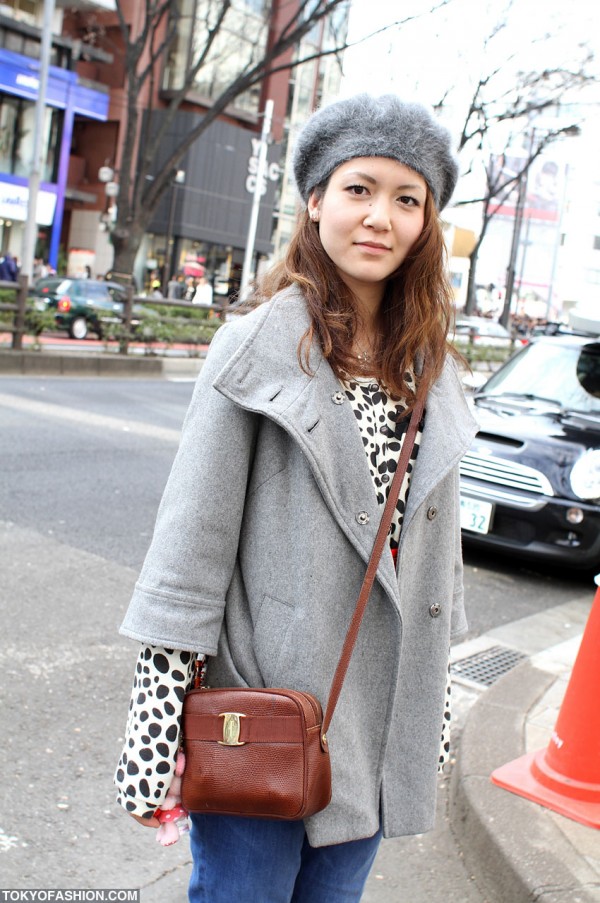 Click either photo to enlarge it.