Japanese Girl w/ Furry Handmade Purse in Harajuku
This 19-year-old Japanese girl with colored streaks in her hair was photographed on the street in Harajuku. She said that most of her outfit – which consists of a furry hat, neck warmer, lace and knit top, long white coat, long patchwork skirt, and boots – came from vintage/resale shops. Some of the items came from the resale/select shop Connecter in Machida, which she named – along with Kirara – as one of her favorite shops/brands. She said that her eye-catching large furry purse is handmade.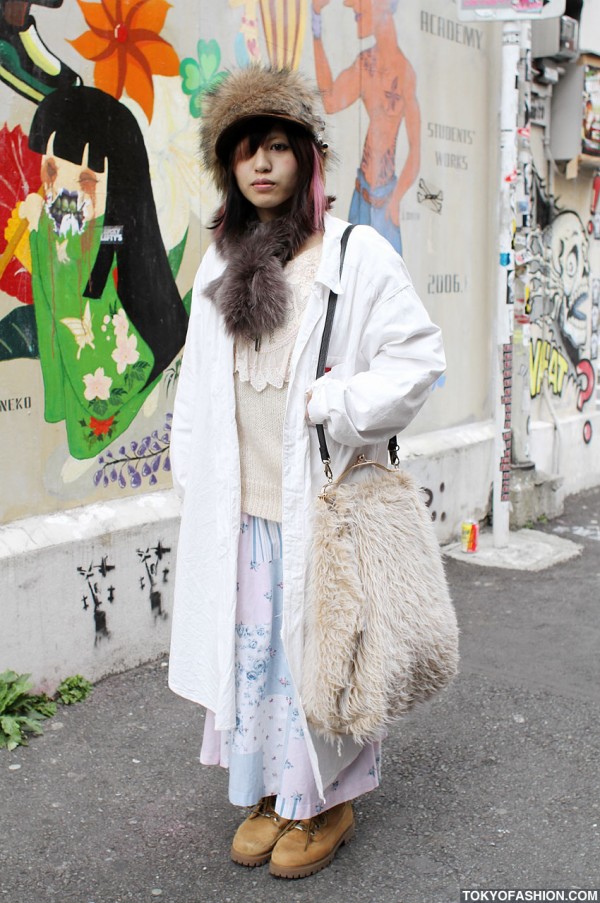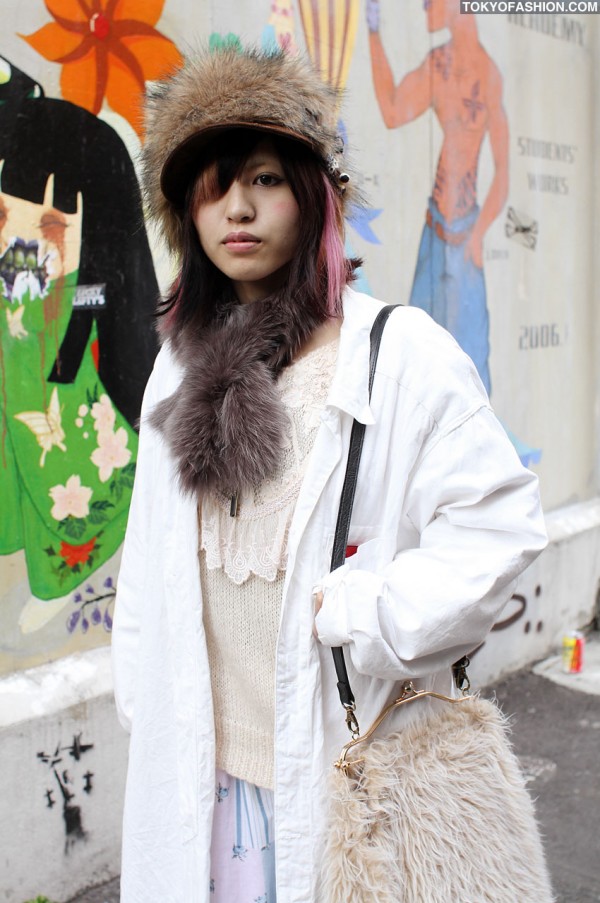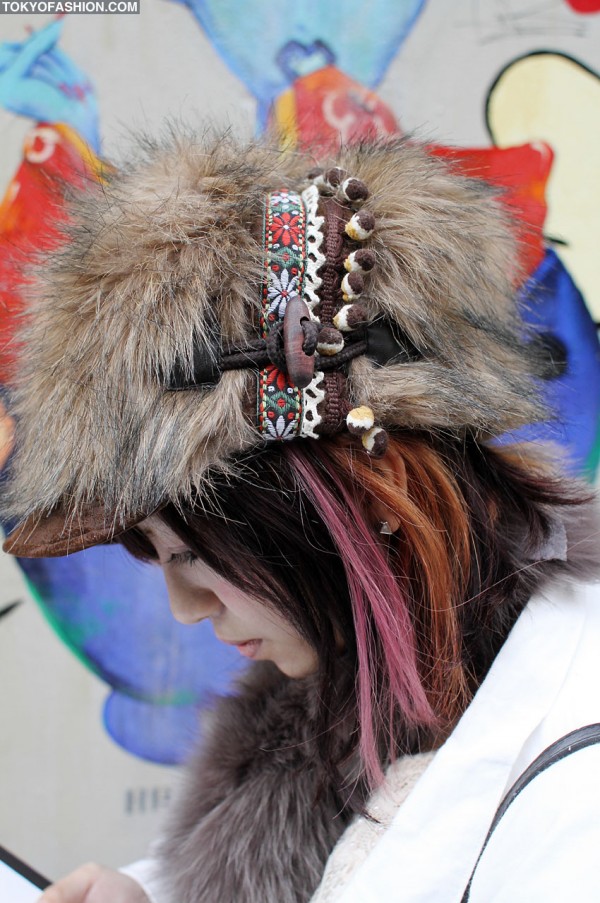 Click any of the pictures to enlarge them.