Japanese Girl w/ Silver Hair & Glasses in Harajuku
This 19-year-old Japanese girl with silver/gray/purple-ish hair was photographed in Harajuku. She told us that most of the items that she's wearing were flea markets finds. Her outfit consists of a nice pair of glasses, a fuzzy yellow neck warmer with eyes (ahh, too cute?!), a denim jacket, a long Monomania t-shirt (or dress?), green/aqua animal print tights, sparkly socks, and black boots. Her bag is a bright pink backpack from the brand ONSIDE by PERSON'S covered in random pins – including some from Hysteric Glamour and World Wide Love.
She said that her favorite place to buy clothing in Tokyo is at resale/vintage shops. She didn't tell us who her favorite bands are, but one of the pins on her backpack is from the Japanese record label Pizza of Death, so maybe that's a clue.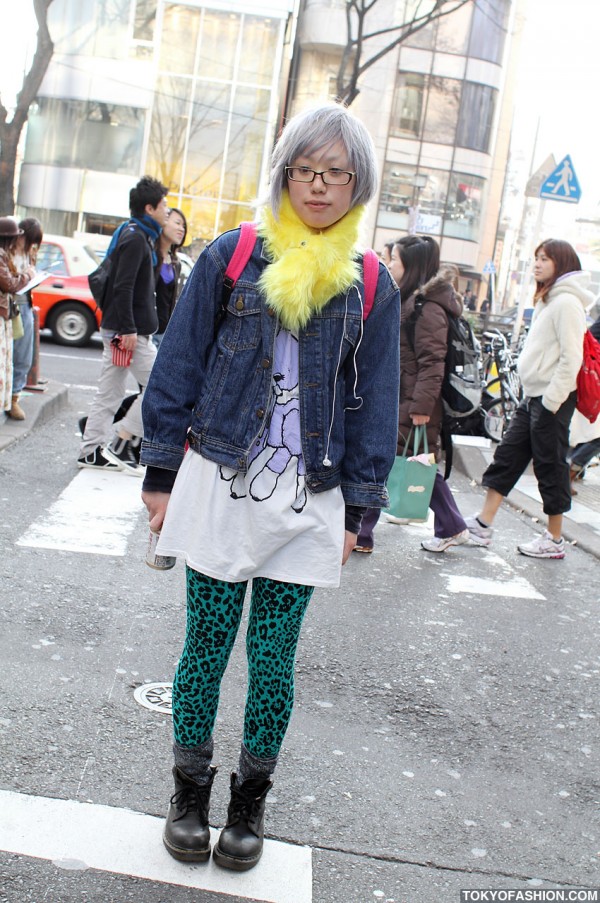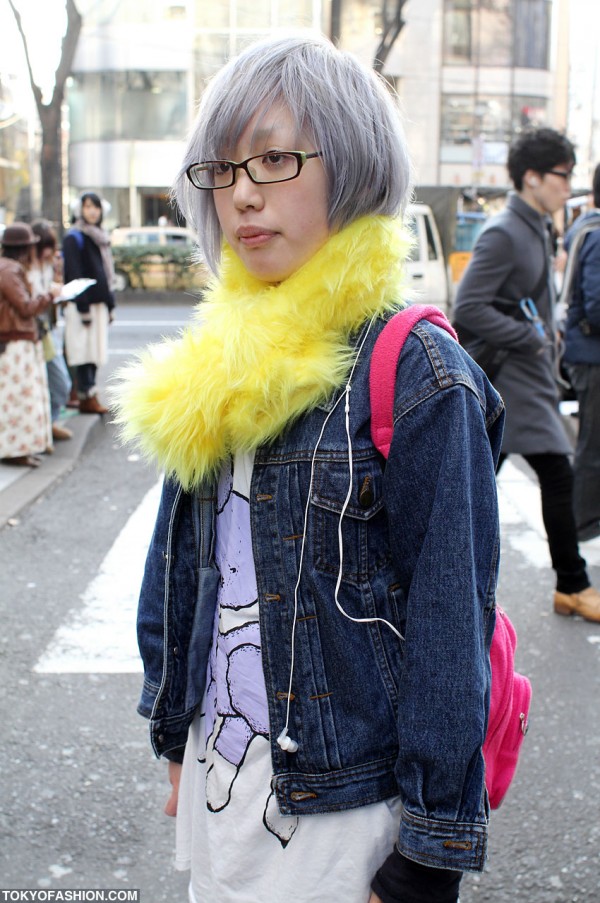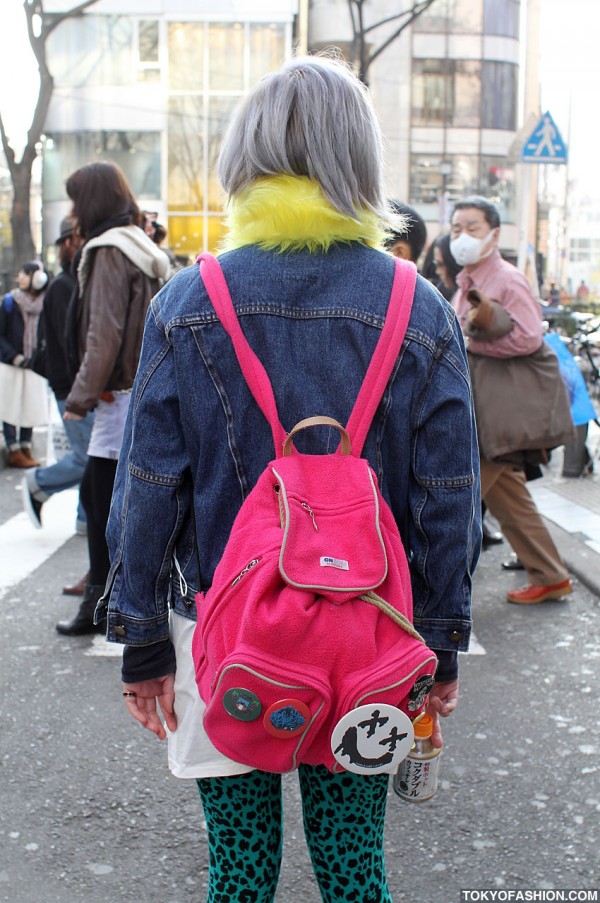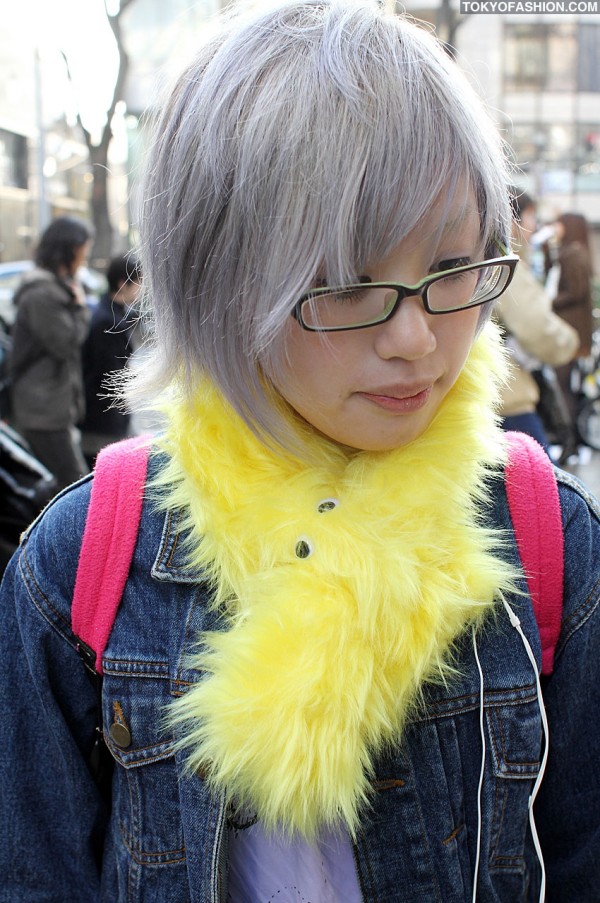 Click any photo to enlarge it.