Japanese Girl With Beautiful Hair & Makeup in Harajuku
This 23-year-old Japanese girl caught our attention because of her beautiful hair and makeup as much as her cool fashion. She was photographed on Omotesando Dori in the Harajuku area of Tokyo. Her outfit consists of a knit sweater dress with oversized sleeves, a wild multicolored crochet or knit scarf with a cute stuffed mouse attached to it, black leggings that are ripped/cut on only one leg, and black shoes. Her purse is pearlescent with a vintage-looking cloth pocket on the outside and she's got a pair of full-sized Panasonic headphones around her neck. Even the shopping bag that she's carrying – with the big dollar sign on the side – looks cool.
Unfortunately, she didn't have time to share all of the brands she's wearing with us, but she did tell us that her favorite musical acts are Patrick Wolf and Dandi Wind.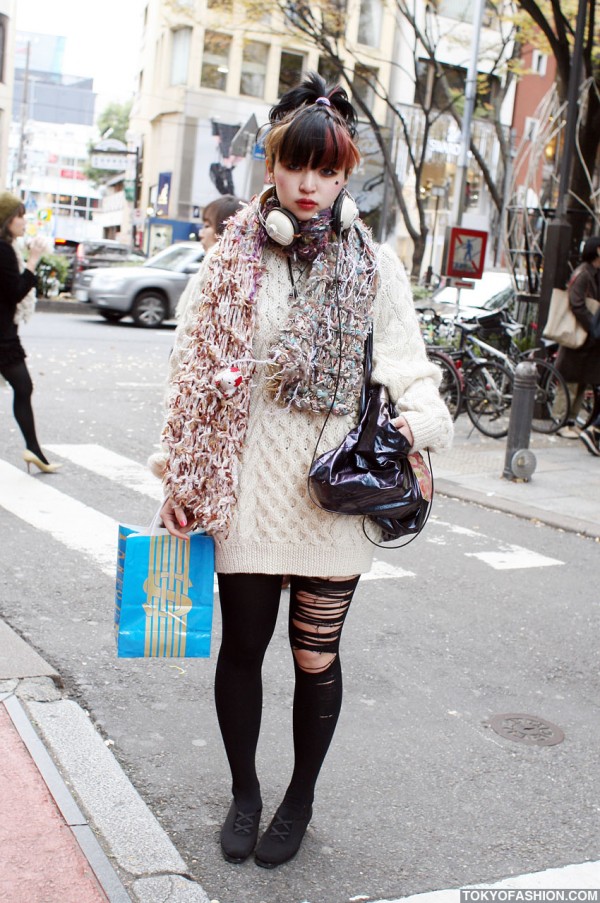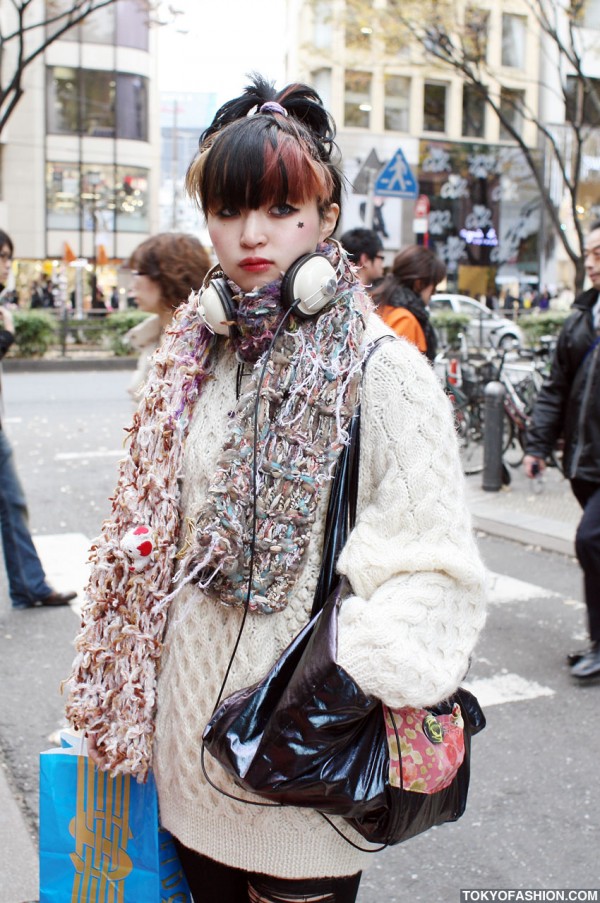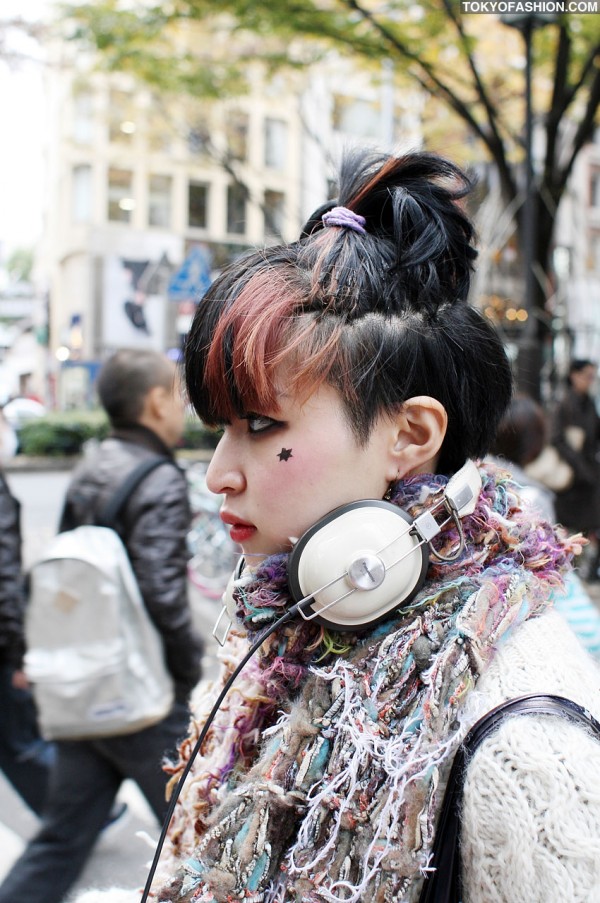 Click any of the pictures to enlarge them.