Japanese Girl's Handmade Fashion in Harajuku
When we photographed her in Harajuku, this super cool 18-year-old Japanese girl told us that she is a student. She's wearing a very unique outfit consisting of a pair of high-waisted silver asymmetrically-cut shorts, and a denim jacket that appears to be inside out and possibly attached to the gold velvet-looking undershirt. Like her shorts, the sleeves on the denim jacket are also cut to different lengths. She's also wearing black Melissa x Doc Dog wedges with cute colorful socks, several items of colorful jewelry, and headphones by Aerial7. Her bag looks to be knit or crochet, and it's got a large flower pattern on the outside.
As far as fashion brands – she told us that she made her own jacket/top and jewelry, her bottoms are from the famous Harajuku shop Bunkaya Zakkaten, and her bag is from a resale/vintage shop. Her favorite brand/shop is Mint Designs, and she likes to listen to DJ Shadow. Nice!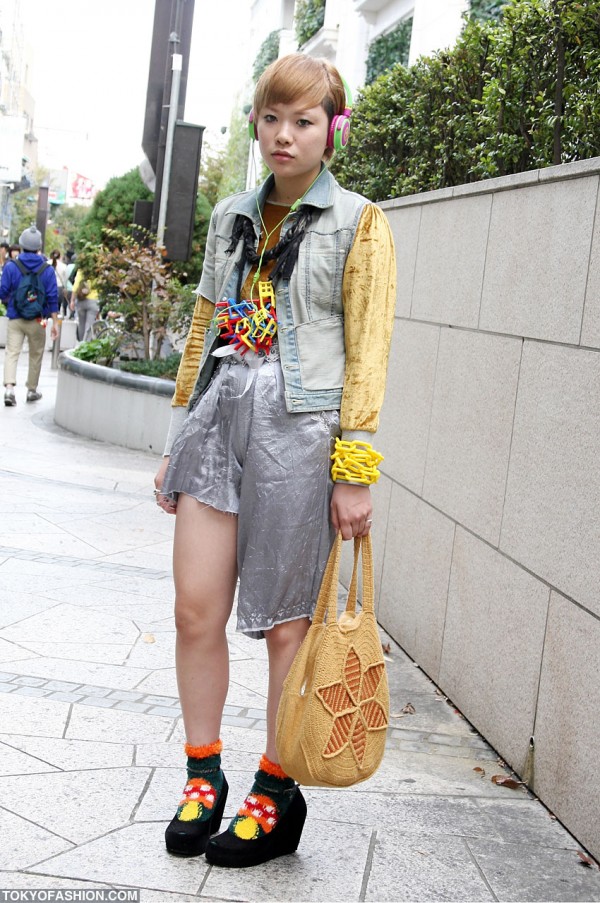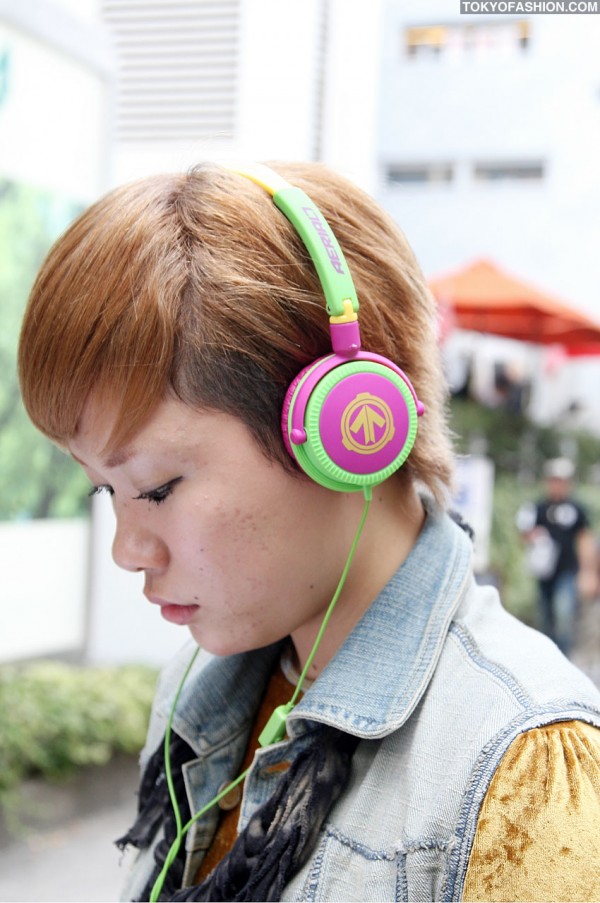 Click any photo to enlarge it.