Japanese Girls w/ Fun Sunglasses in Harajuku
When we saw this pair of friendly girls in Harajuku we had to get some pictures of their whimsical style. The girl on the left is 17-year-old Nosako. She's wearing a Justice t-shirt from the flea market with a wide quilted belt and a short red skirt from a resale ship. She's also wearing black and yellow Converse sneakers and socks with red lace ruffles.
Nosako's accessories from Thank-You Mart and Village Vanguard include Bite Me sunglasses, a red plastic pendant on a silver chain and a red heart ring. Her purse, a white cloth tote bag decorated with a red chiffon scarf, was a gift from her mother,
The smiling girl on the right with futuristic sunglasses is Sensan, who's also 17. Her outfit includes a red pinstripe shirt from the flea market, bright print leggings from Romantic Standard and blue Mary Jane shoes from East Boy. She's also wearing a black cardigan and carrying a large Vivienne Westwood purse decorated with a skull keychain.
Sensan's eclectic accessories from Rojo and DJ Gizmo include, in addition to her sunglasses, headphones decorated with blue wire and a skull bracelet.
We asked the girls about their favorite fashion sources. Nosako said she likes Nadia and Kinji, while Sensan favors Vivienne Westwood and Romantic Standard. We also asked what type music they enjoy. Nosako likes Bump of Chicken, The Bawdies and Kaela Kimura and Sensan enjoys AquaTimez and Asian Kung Fu Generation.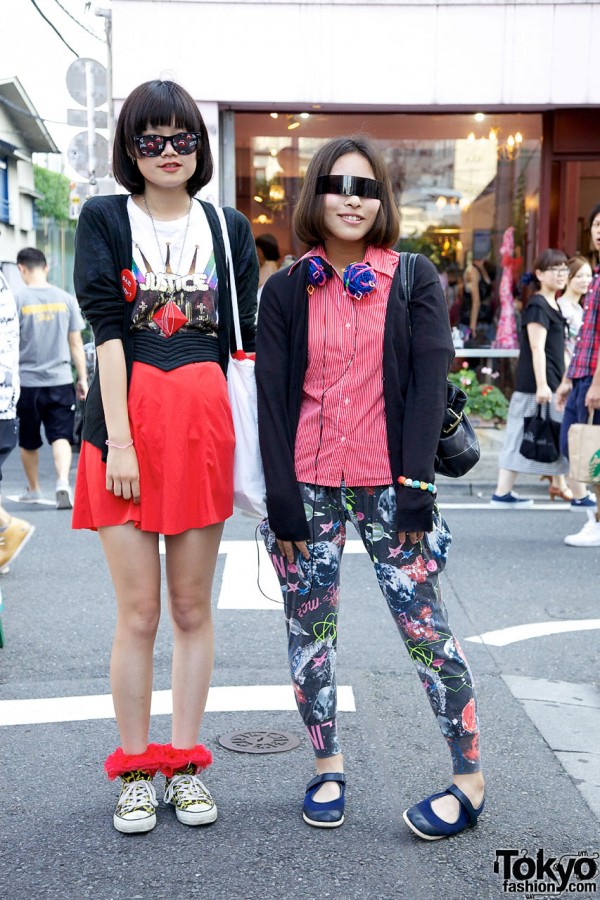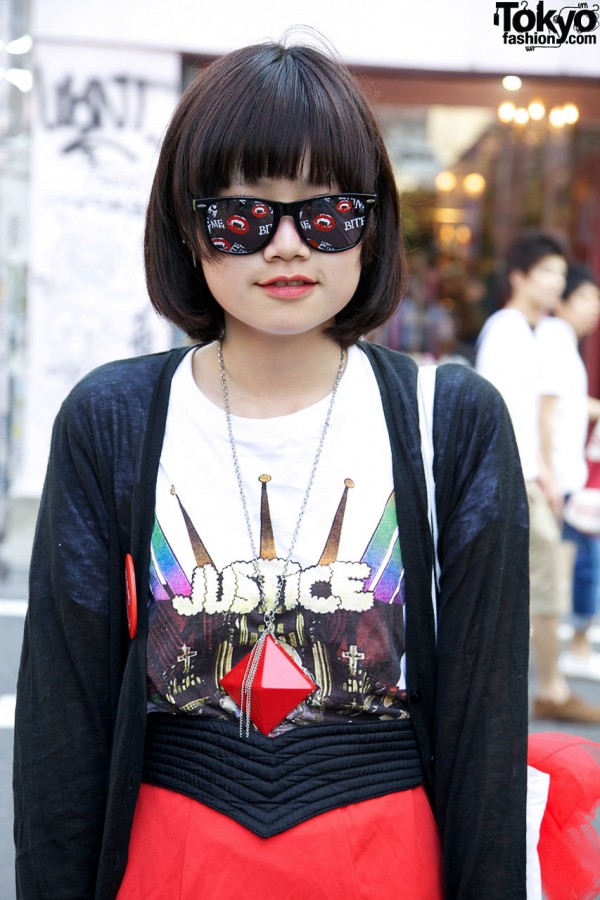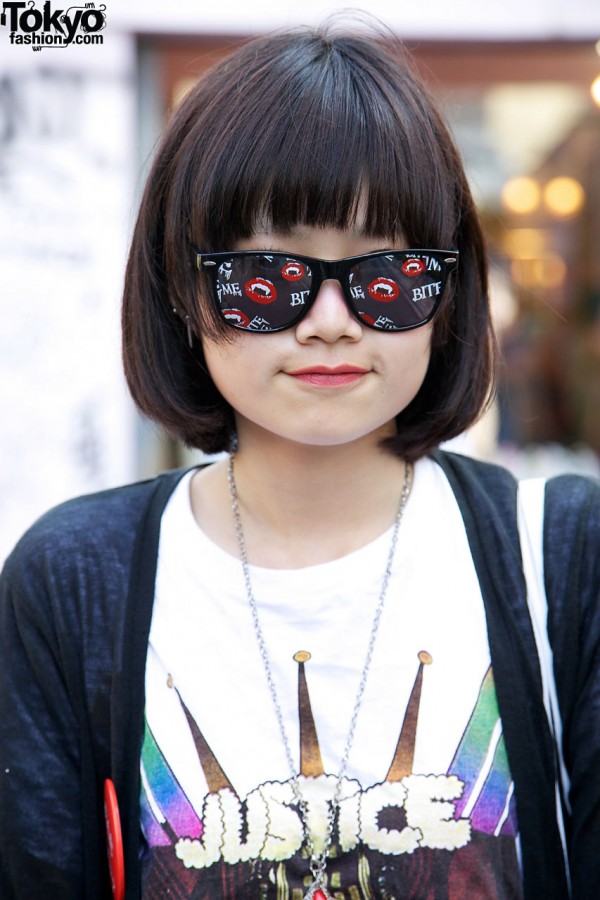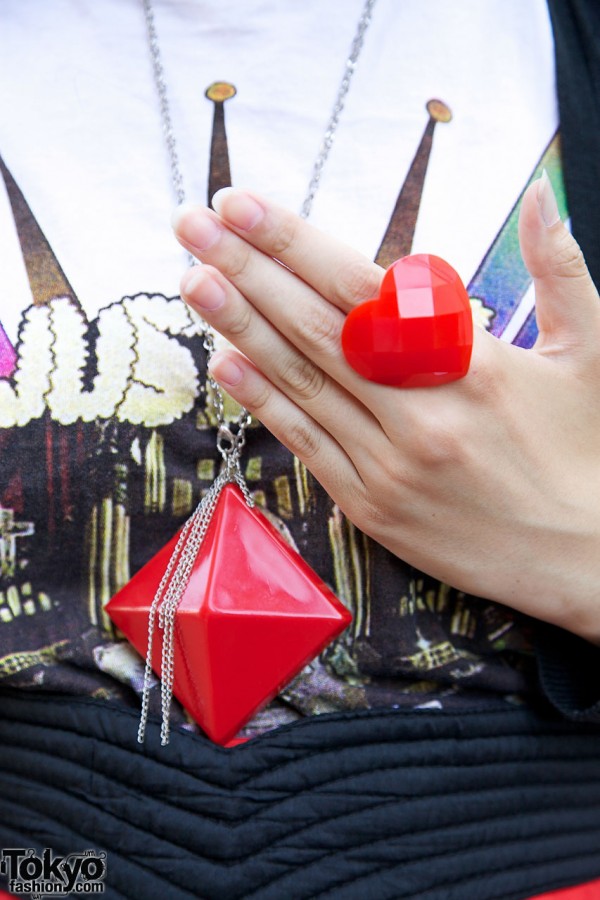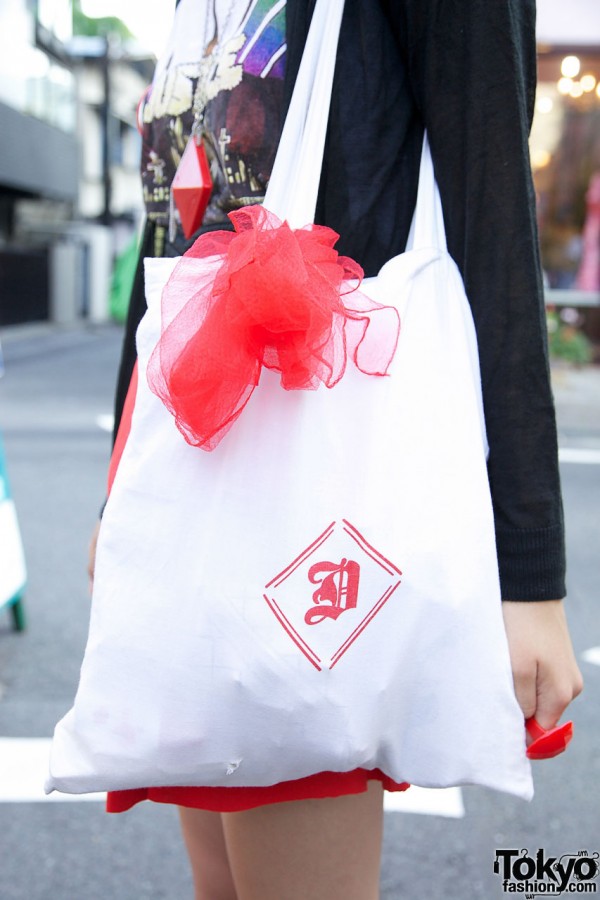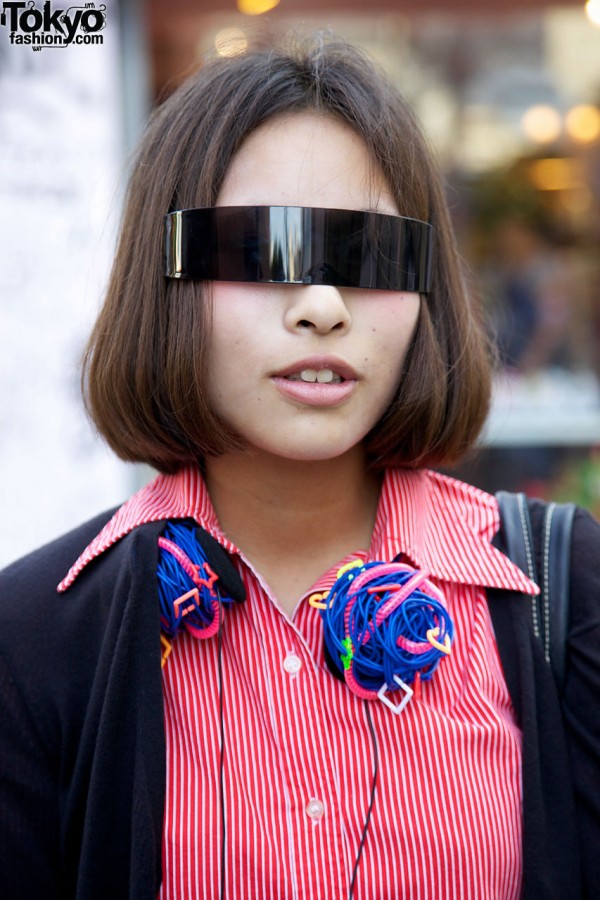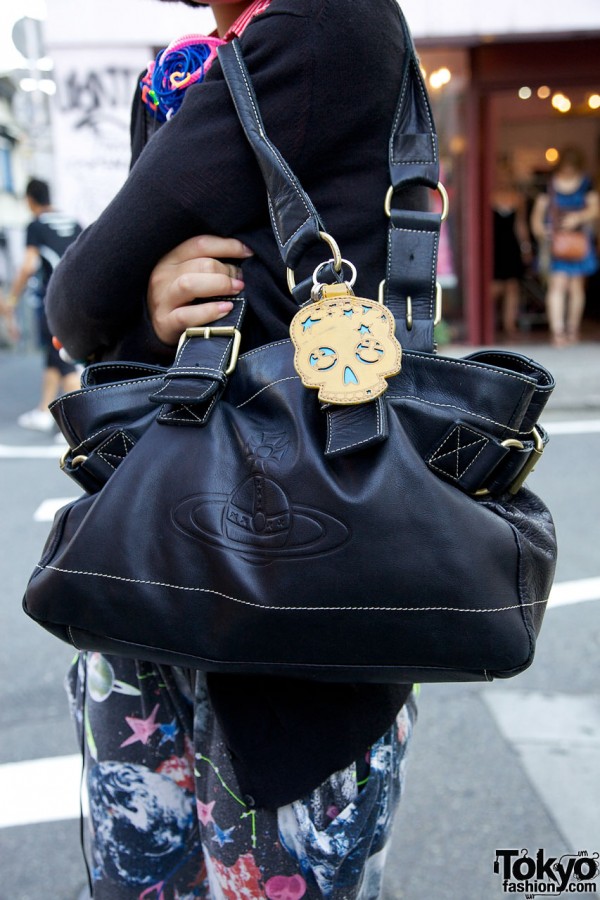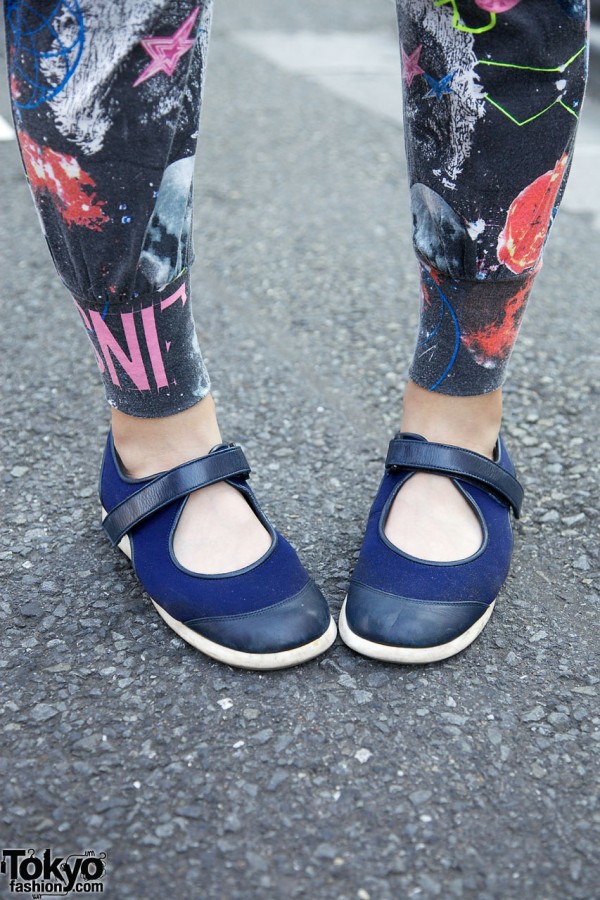 Click on any photo to enlarge it.