Japanese Guy in 666 Motorcycle Jacket in Harajuku
This 23-year-old Japanese guy was photographed in Harajuku. His outfit is simple, yet stylish – combining a leather motorcycle jacket from the Japanese brand 666, a hoodie, a graphic t-shirt, skinny jeans (also from 666), and leather boots. The leather-jacket-over-hoodie-over-t-shirt look is very popular with fashionable Tokyo guys, and has become a wardrobe staple for fall, winter, and spring.
This guy told us that his favorite places to shop for fashion in Tokyo are resale and vintage shops, and that his favorite bands include The Hives, The Strokes, and Arctic Monkeys.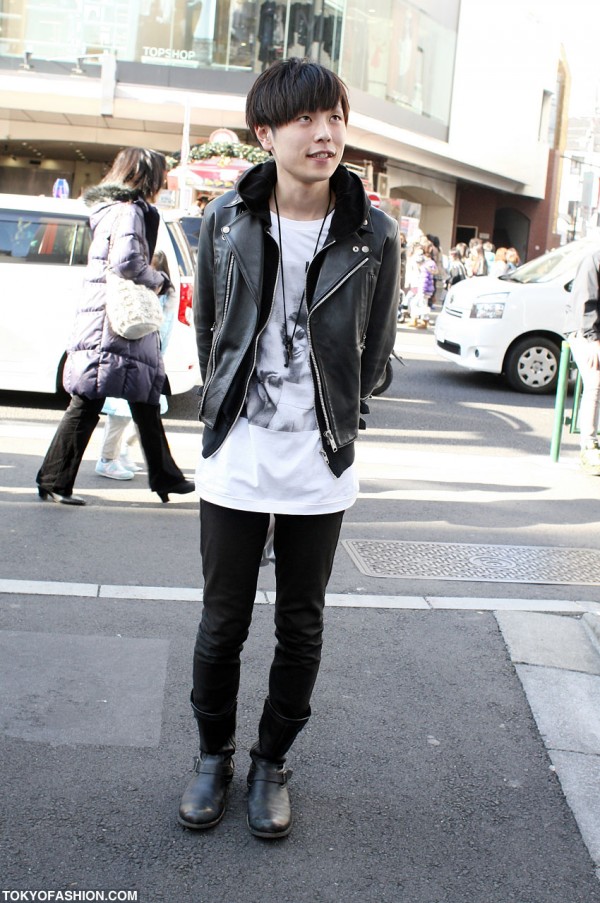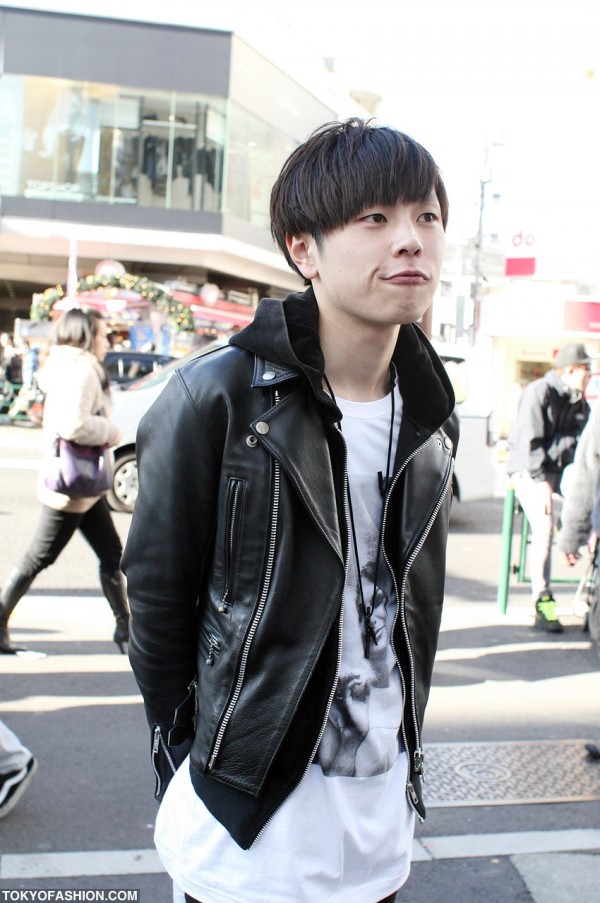 Click either photo to enlarge it.