Japanese Guy in Heels & Shorts
This cool Japanese guy was photographed near the Candy Stripper shop in Harajuku on a recent rainy day. He is wearing blue pointy high heel shoes with pink socks, shorts with colorful zippers all over them, a pink shirt, a blue jacket with an orange knit collar, sunglasses, and a wide headband in his hair. He is also carrying a large green and brown canvas and leather bag. The highlight of this outfit is the guy's high heel shoes, because we don't see them too often (though more often than you might think), even in Harajuku.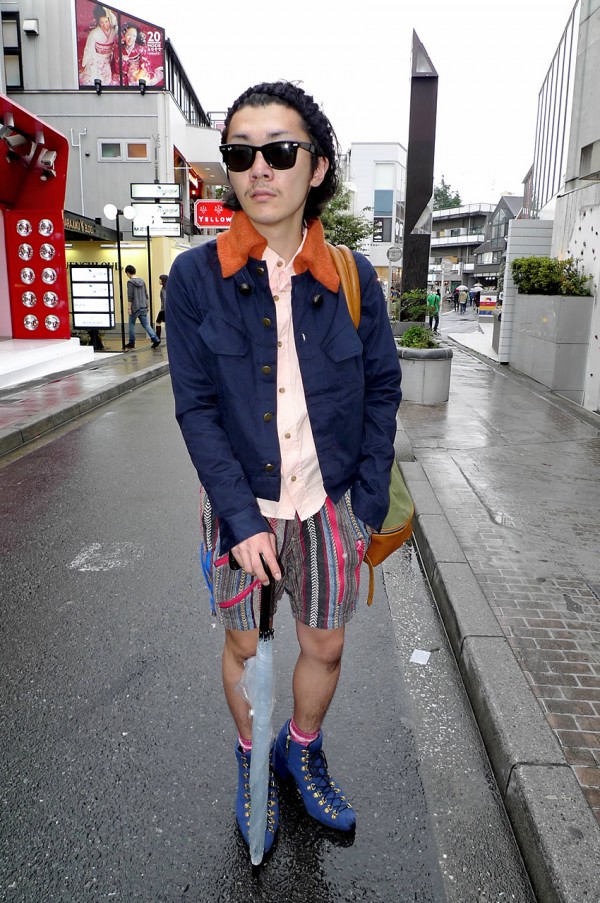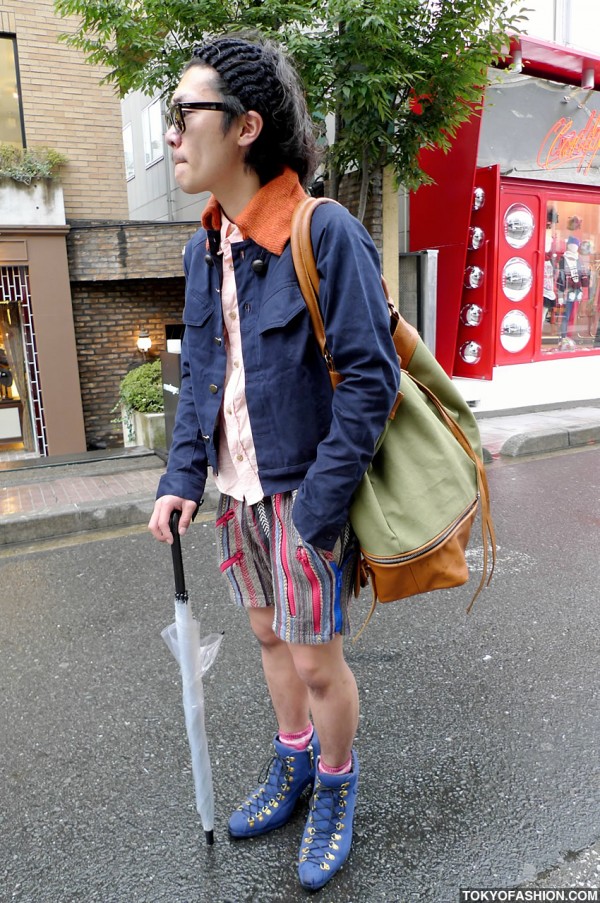 Click either photo to blow it up.