Japanese Illustrator's Custom Top + Facetasm Vest
This stylish Japanese guy and girl – both 19 years old – were photographed in Harajuku. The guy is wearing a Facetasm vest over a white jacket, a red scarf, cropped Nano Universe pants, and Dr. Martens boots. He's carrying two bags – a Prada backpack and a plaid green handbag. He told us that his favorite fashion brands include Facetasm and Ralph Lauren, and that his favorite shop is Mikiri Hasshin Harajuku. When we asked about music, he said that he likes Clammbon and Ando Yuko.
The girl in these photos is named Kummy (pronounced the same as "Kumi"), and she's an illustrator. Her shirt features her own illustrations. Besides the handmade top, she's wearing a colorful knit scarf, Keisuke Kanda patterned pants, and Onitsuka Tiger sneakers. Her bag is also by Keisuke Kanda. She said that her favorite shops include Otoe and Mikiri Hasshin, and that she likes to listen to Quruli.
If you can read Japanese, Kummy has a blog here and she's also on Twitter.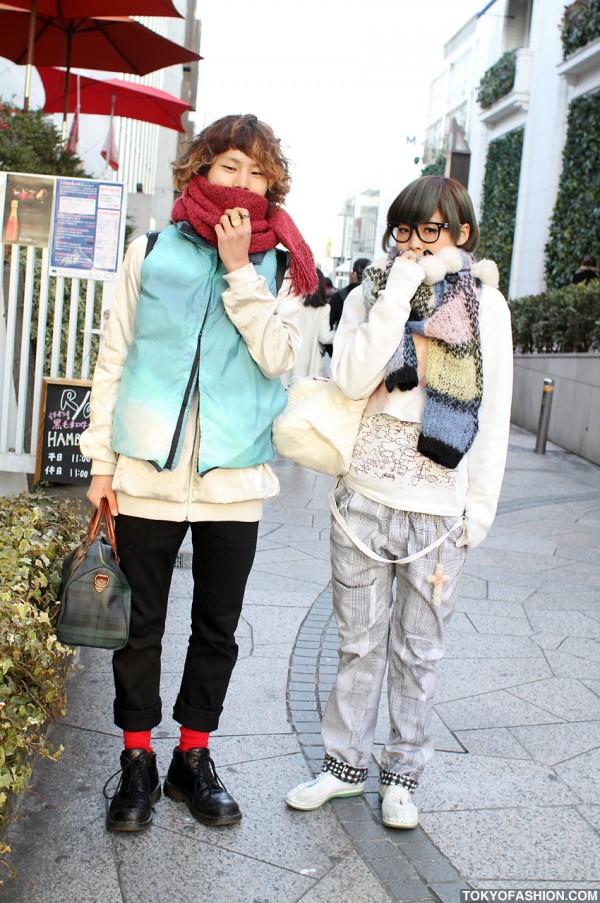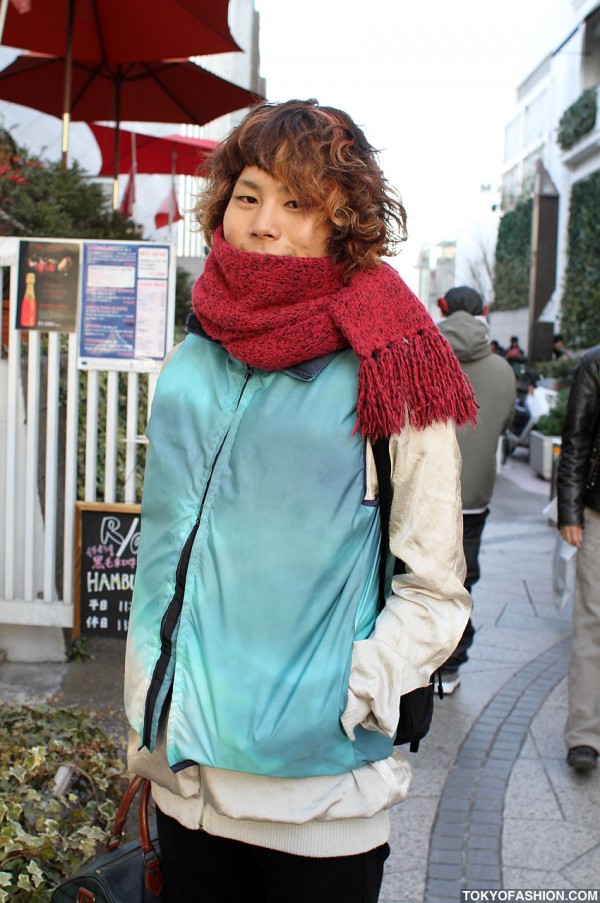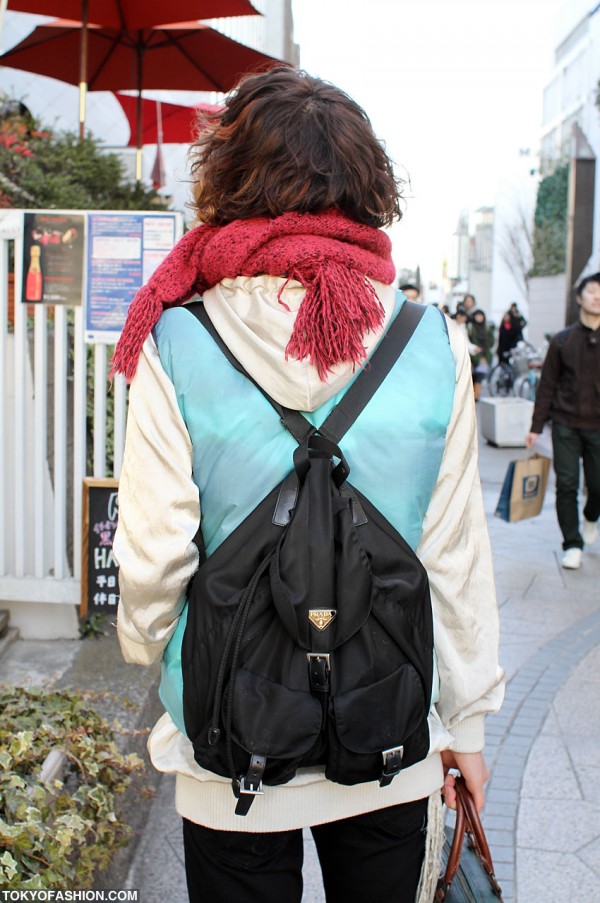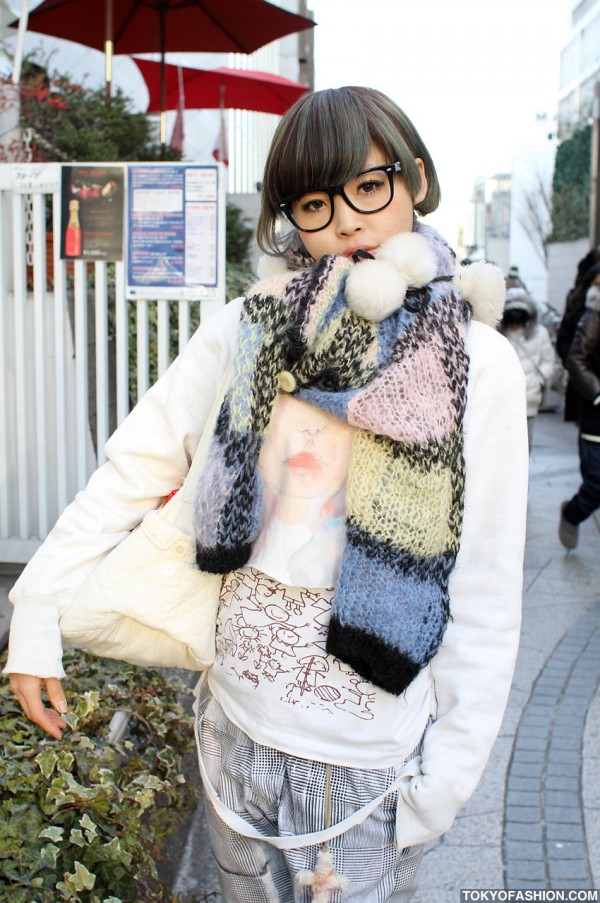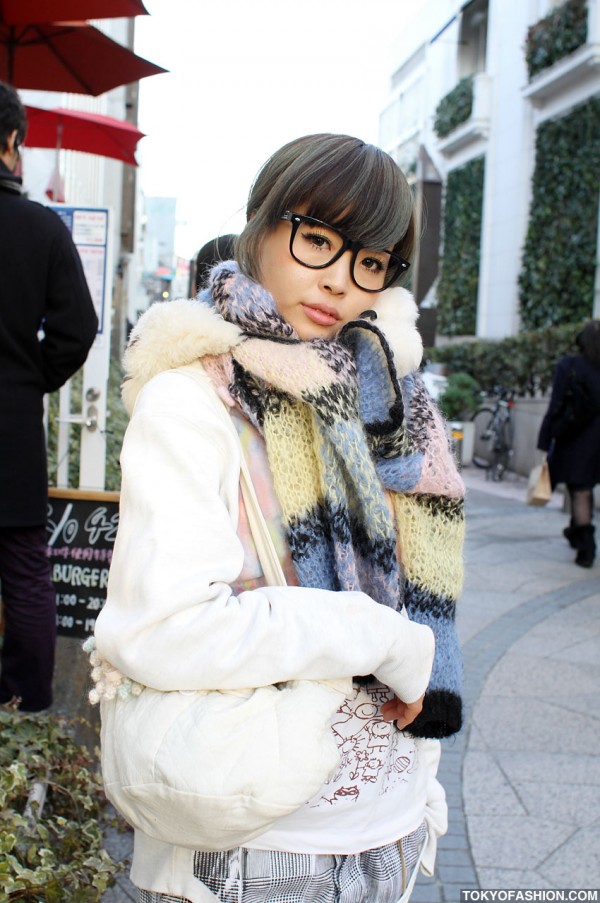 Click any of the pictures to enlarge them.