Japanese Mods Coat & White Beanie Girl in Harajuku
This cute 19-year-old Japanese girl was photographed in Harajuku. She told us that her entire outfit – which consists of a white knit beanie, green mods coat (hooded military parka), white top, denim short shorts, black stockings, and black boots with buckles – came from resale shops. Her bag choice is a backpack. She said that her favorite places to shop for fashion are Tokyo's numerous resale and vintage shops. She also told us that her favorite band is the Japanese rock band Ginnan Boyz.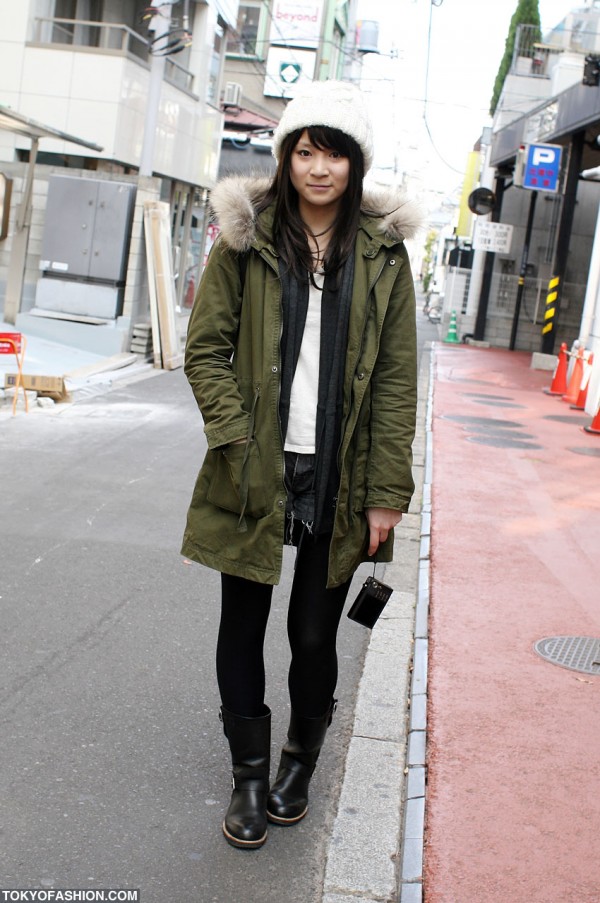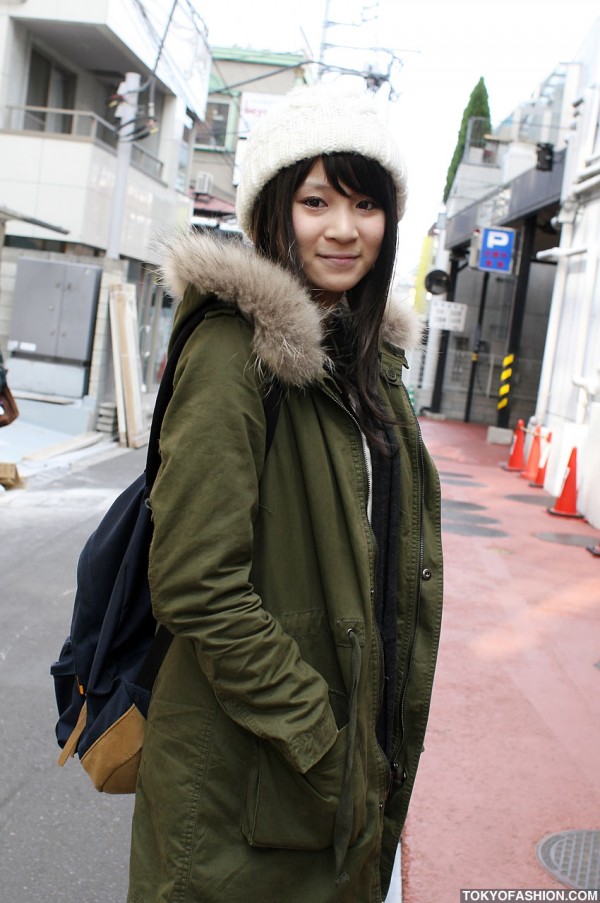 Click either photo to enlarge it.