Japanese Student in Grimoire and Mysty Woman
We photographed this pretty college student in Harajuku. Her long print dress is from Grimoire and her leather-look jacket is from Mysty Woman. Her lace scarf is from Wonder Rocket. Her accessories include a button-theme watch from Par Avion and a cute violet bag from Coach. Her Mary Jane style shoes are from Crisp.
Her favorite shops are Grimoire, a leading Dolly-kei store, and Crisp, a select and resale shop. Her favorite band is Dirty Old Men, an indie J-rock band.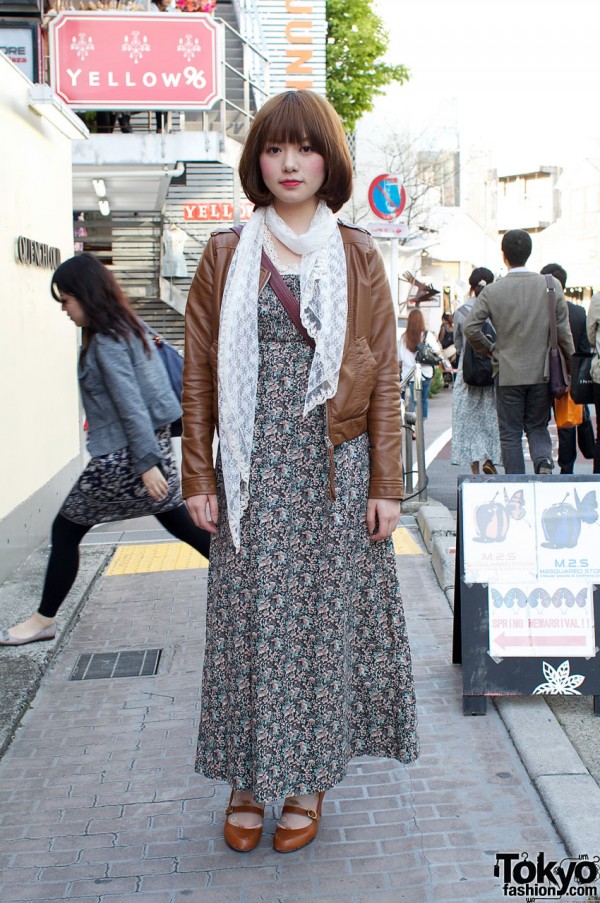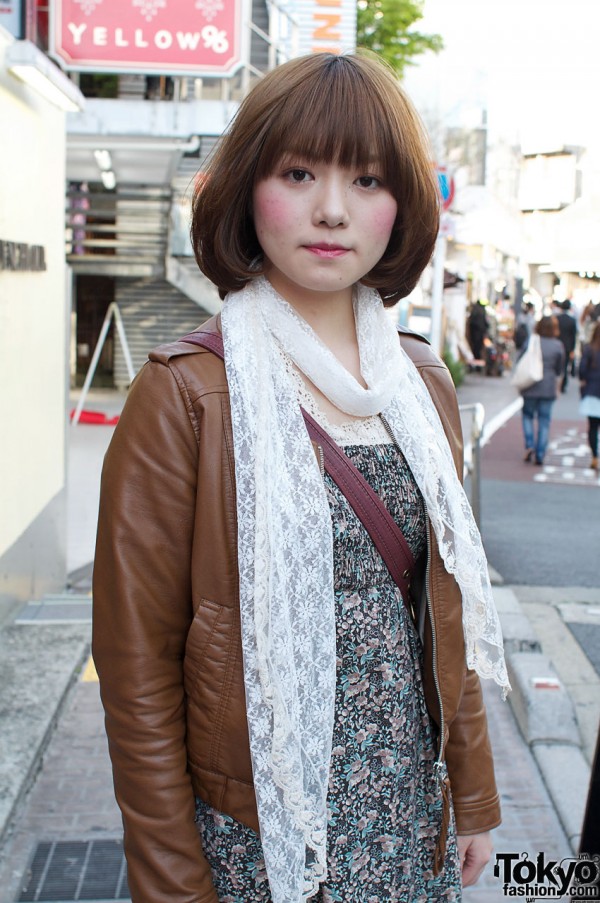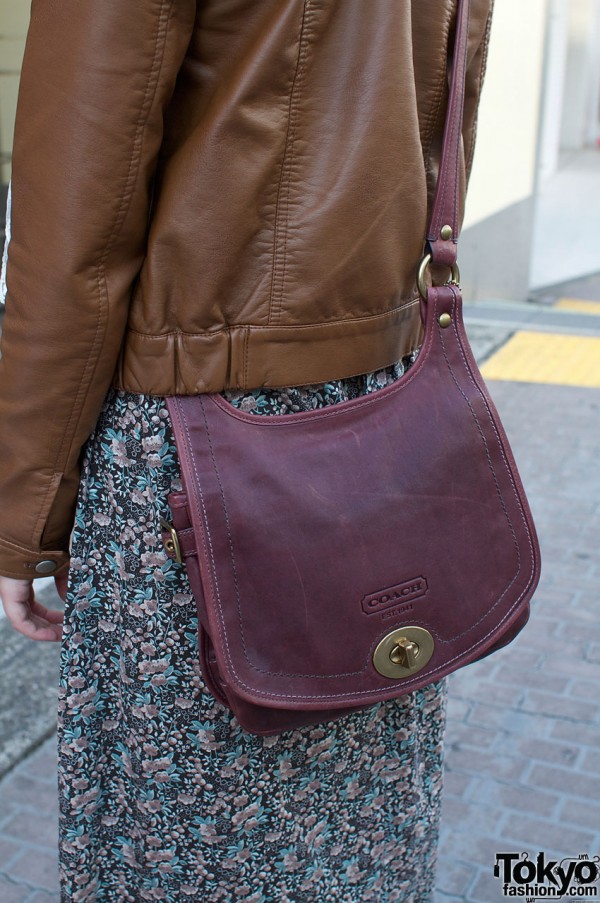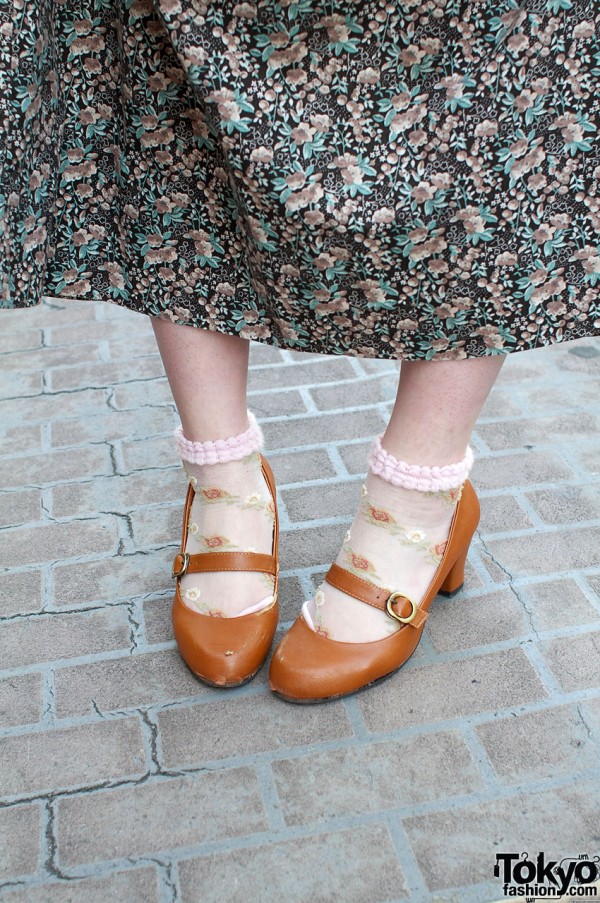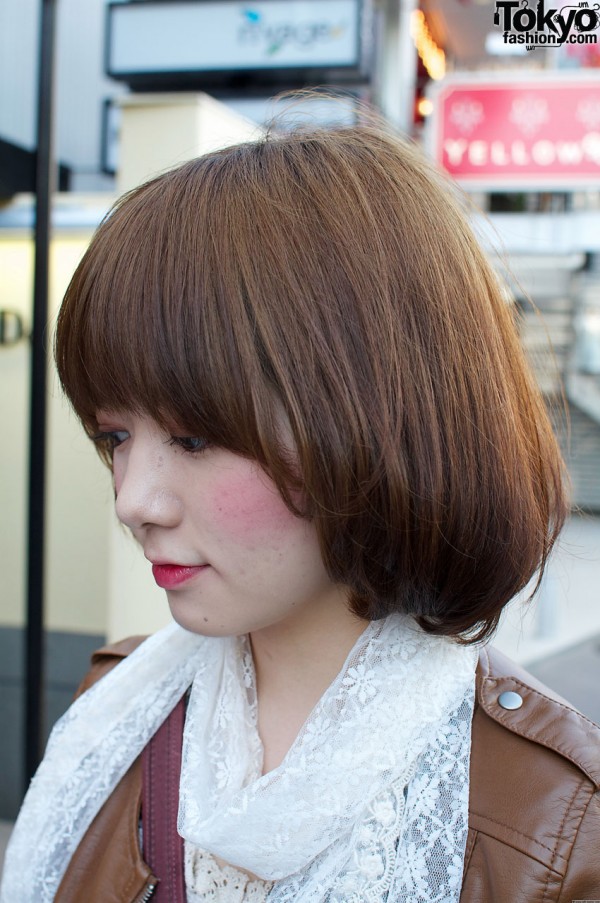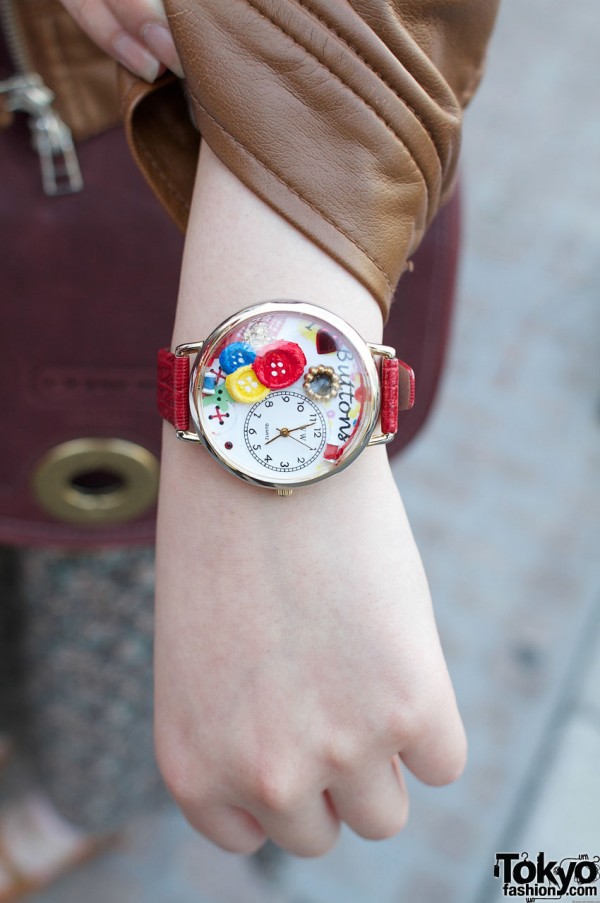 Click any photo to enlarge it.