Jeanasis Faux Fur Stole & Haruta Loafers
This cute girl wearing brightly colored tights is Misako, a 19-year-old college student. Besides the tights, we noticed her cheetah-print faux fur stole, which she said she bought at Jeanasis. Her color-blocked pea coat and ruffled blue skirt are from resale shops.
Misako's black patent tassel loafers are from Haruta. Her cute patchwork print bag is from Gelato Pique.
We asked Misako about her favorites. For fashion, she likes Pou Dou Dou and in music her favorite is Judy and Mary.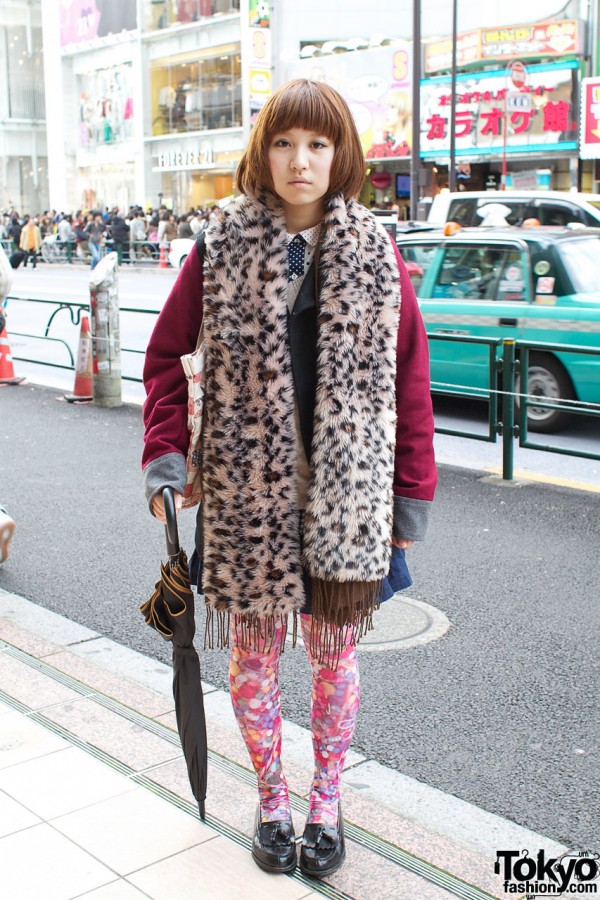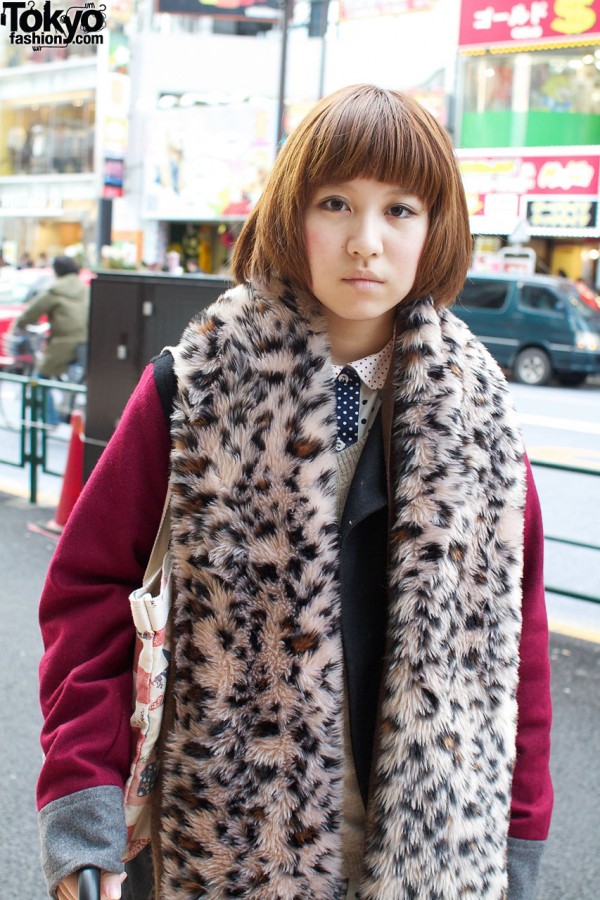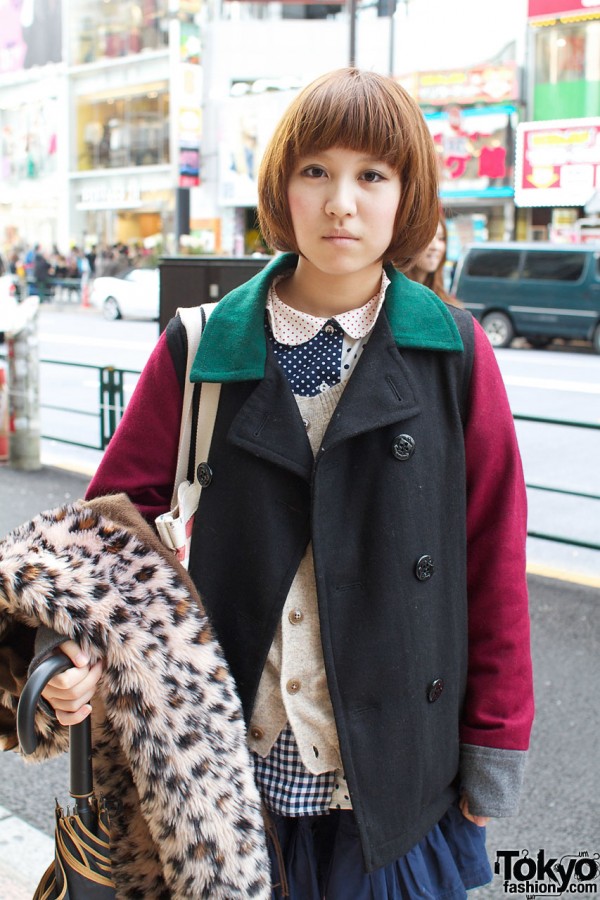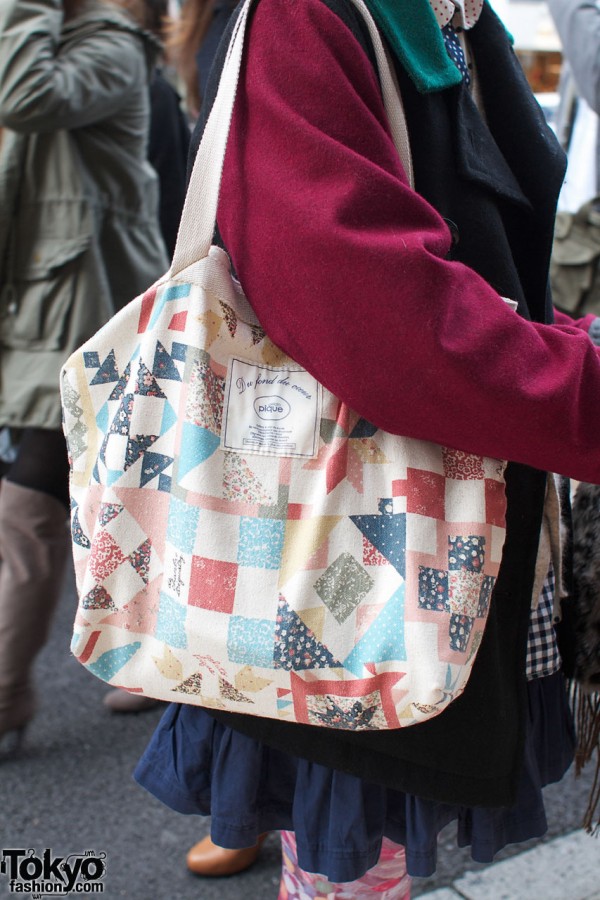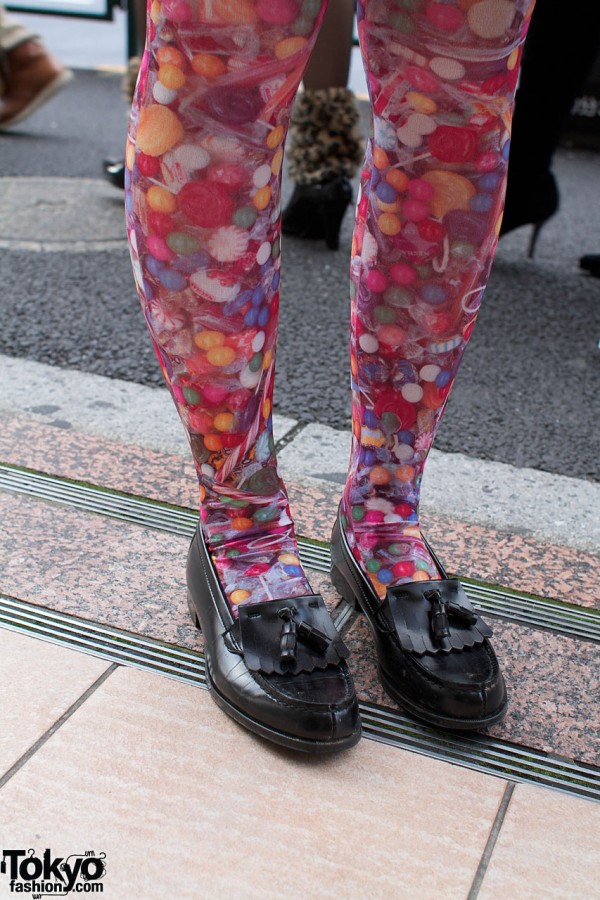 Click on any photo to enlarge it.