This pretty Japanese girl – who we photographed in the Harajuku/Omotesando area – told us that she works in the apparel industry. Her outfit is simple yet stylish, consisting of a patchwork all-in-one / overalls from Balcony and Bed (price: US$400), a fur-and-lace-lined hooded parka, and fur-lined ankle boots from the Japanese brand Fur Fur. Her purse choice is a large black leather handbag from Miu Miu. She said that her accessories included items from Tiffany, and that her favorite shop in Tokyo is the Balcony select shop. In addition to her fashion, the third picture shows a closeup of her unique black & white jeweled nail art.
When we asked her about music, she told us that she likes Radiohead, Thom Yorke, and Sade.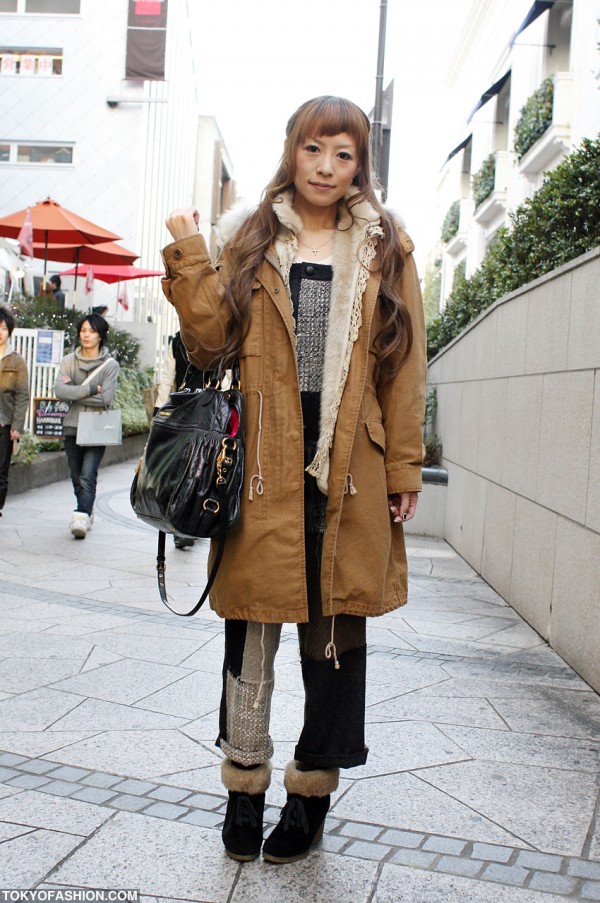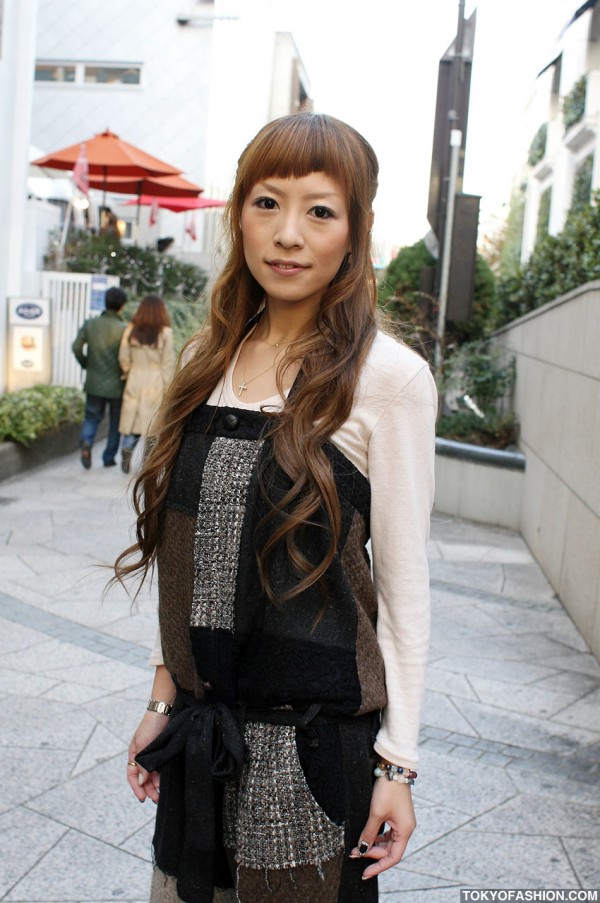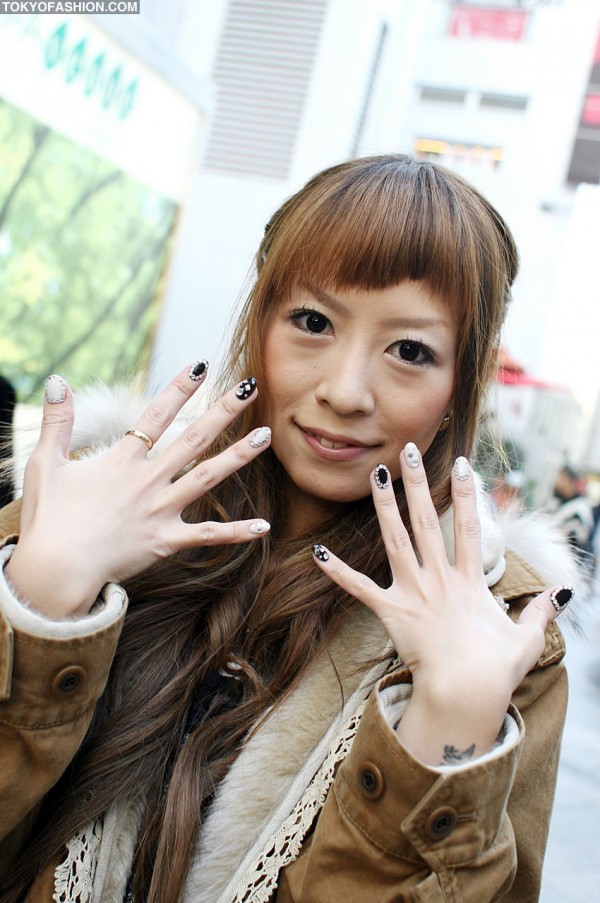 Click any of the photos to enlarge them.