Junya Watanabe Shirt & Dior Boots
This trendy Japanese guy with long silver hair is a 19-year-old student named Ozawa. His short-sleeved white shirt is from Junya Watabane. Over the shirt are a couple of vests or sleeveless shirts.
Ozawa customized his skinny black jeans himself with slashes and silver spikes and studs. He also made his necklace, which is a small spiked coin purse.
Ozawa's short boots are from Dior. His favorite labels are Commes des Garcons and Kota Ozawa.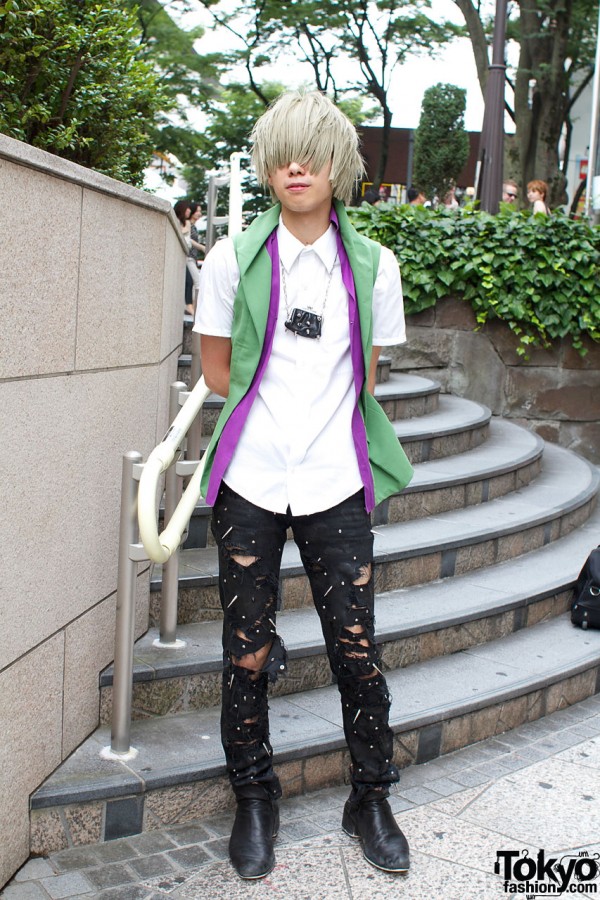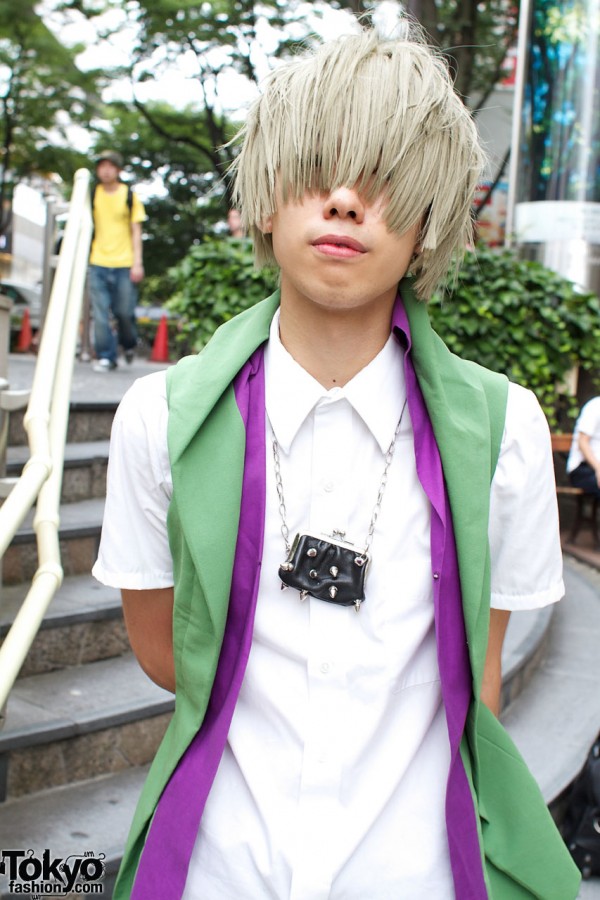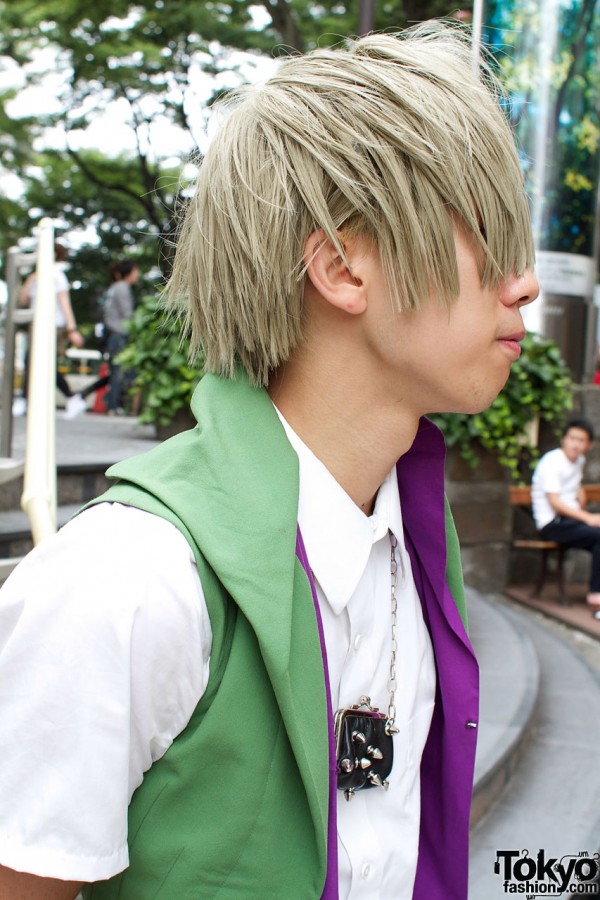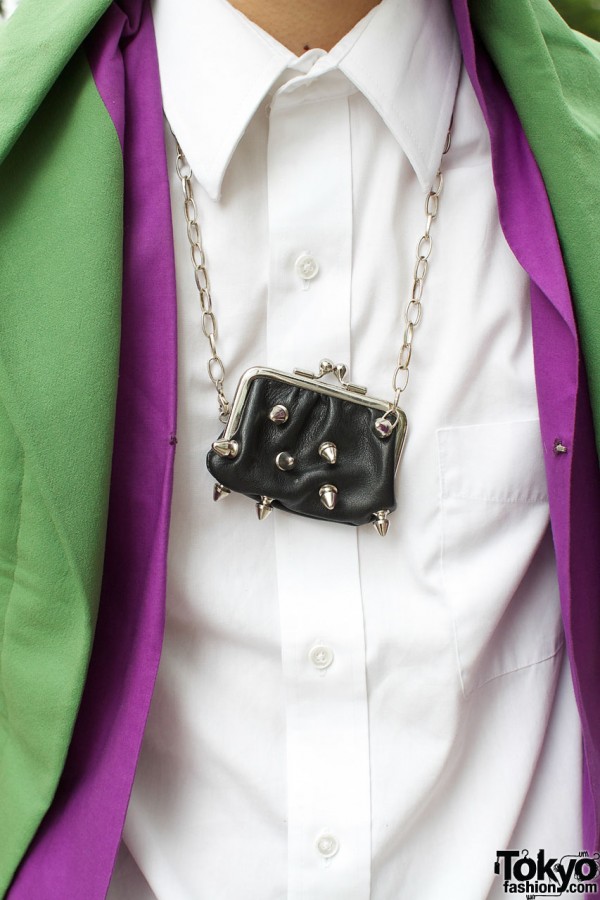 Click any photo to enlarge it.