Katie Plush Jacket & Ruffled Converse All Stars
This is Qnny, who works as a company employee. She's wearing a pink plush jacket from Katie (which is her favorite shop), leopard-print tights and cutoff denim shorts. Her cute ruffled yellow sneakers are Converse All Stars.
Qnny is carrying a handbag that's shaped like a dog from merci beaucoup. Her silver rings, including an armor ring, are from Vivienne Westwood.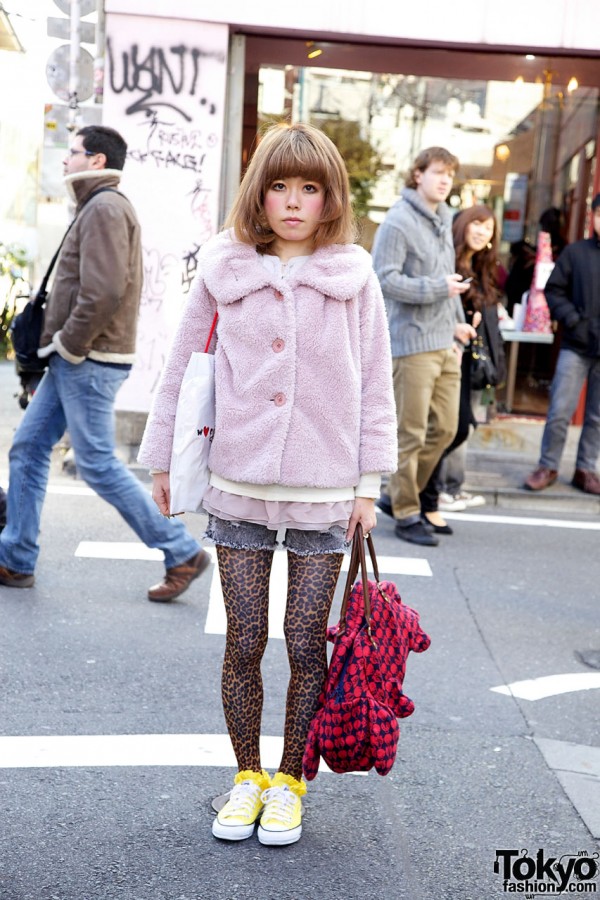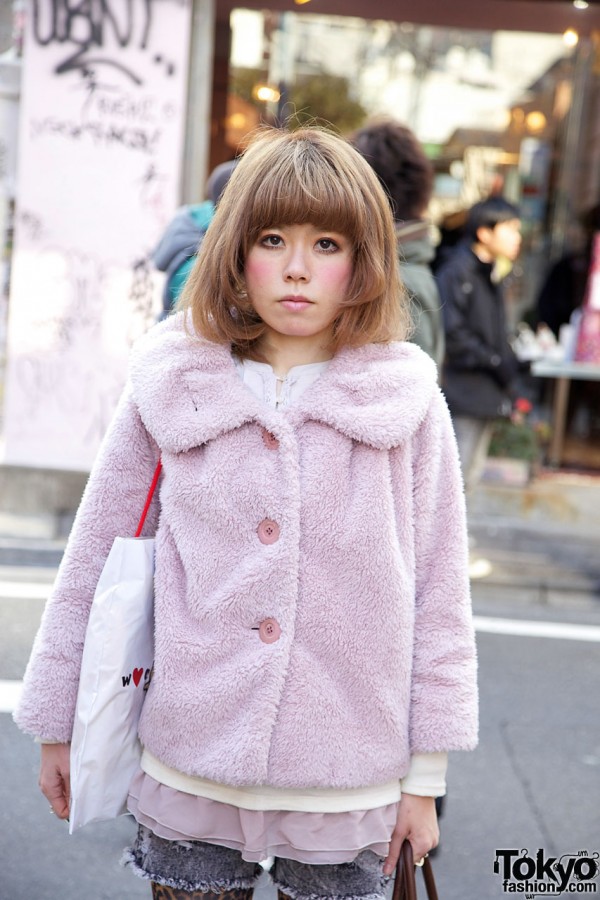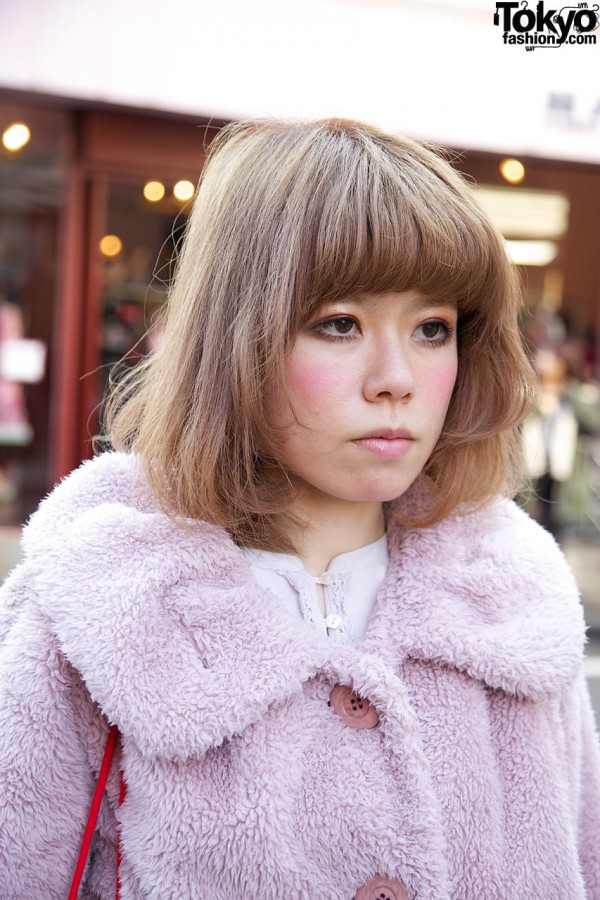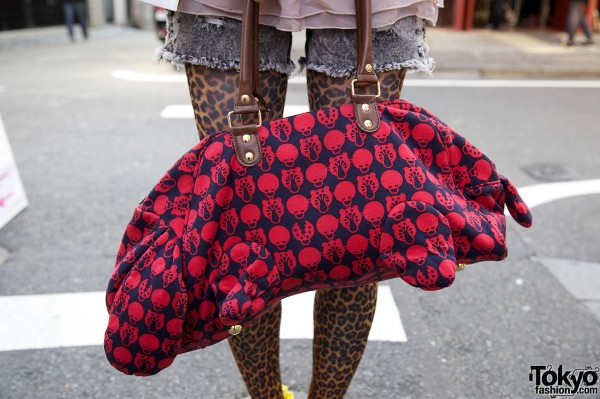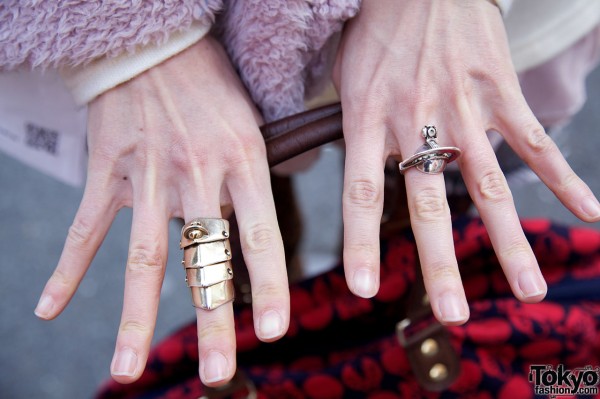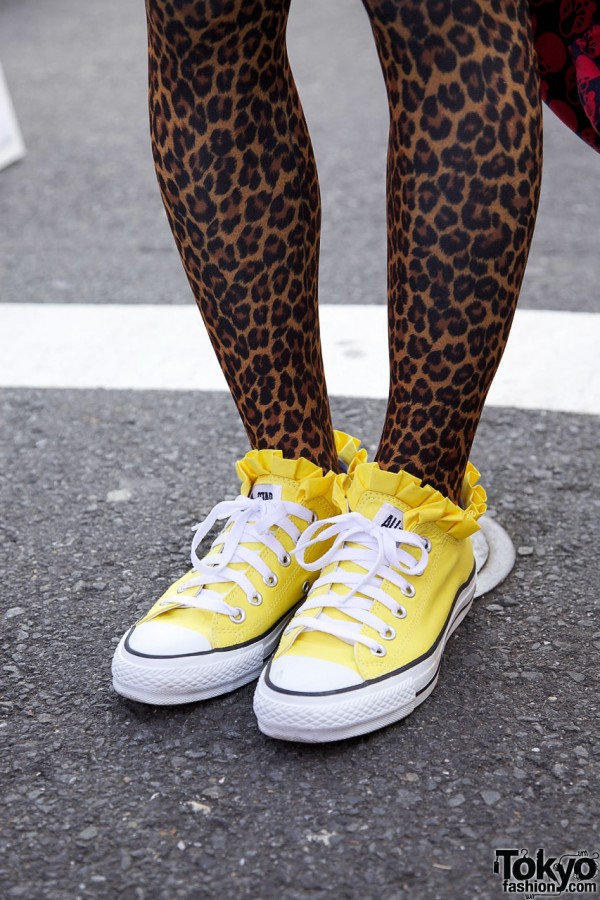 Click on any photo to enlarge it.