Kingly Mask, Monomania & Converse Remake
Kaede is a 16-year-old high school student that we photographed in Harajuku. He's wearing a long sweater coat from Kingly Mask with an oversized t-shirt, bright graphic shorts and black spandex leggings, all from monomania. His t-shirt displays the monomania logo in gold. He described his sneakers as "Converse remake."
Kaede's accessories, also from monomania, include a black fringed stole around his neck, a necklace made from a pair of handcuffs on a chain and two unique rings. He's also wearing an earring with a miniature fork hanging from a ring. His monomania tote bag is decorated with a polka dot bow and a chiffon scarf.
We asked Kaede about his favorite fashion sources and brands and the answer was monomania, Hare and Nadia. His favorite pop star is Lady Gaga.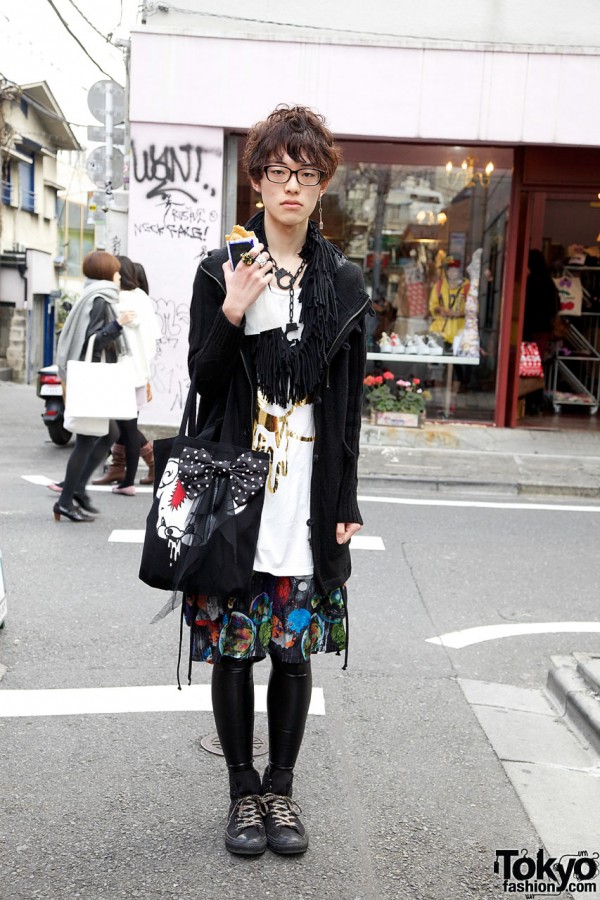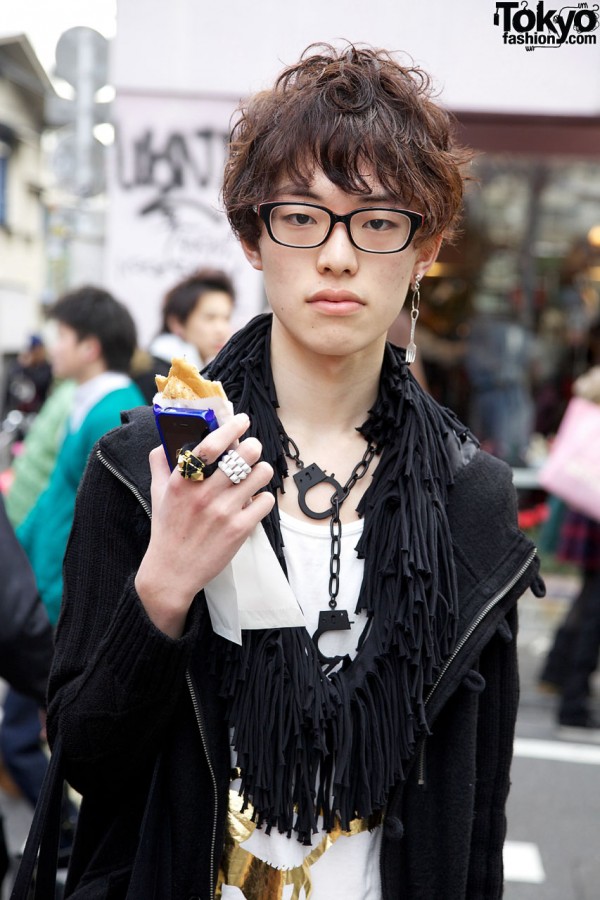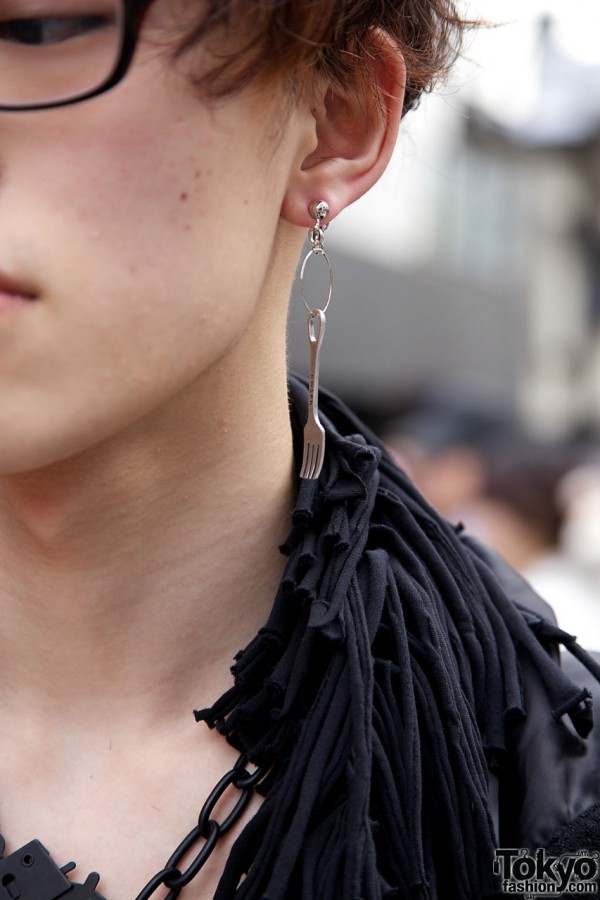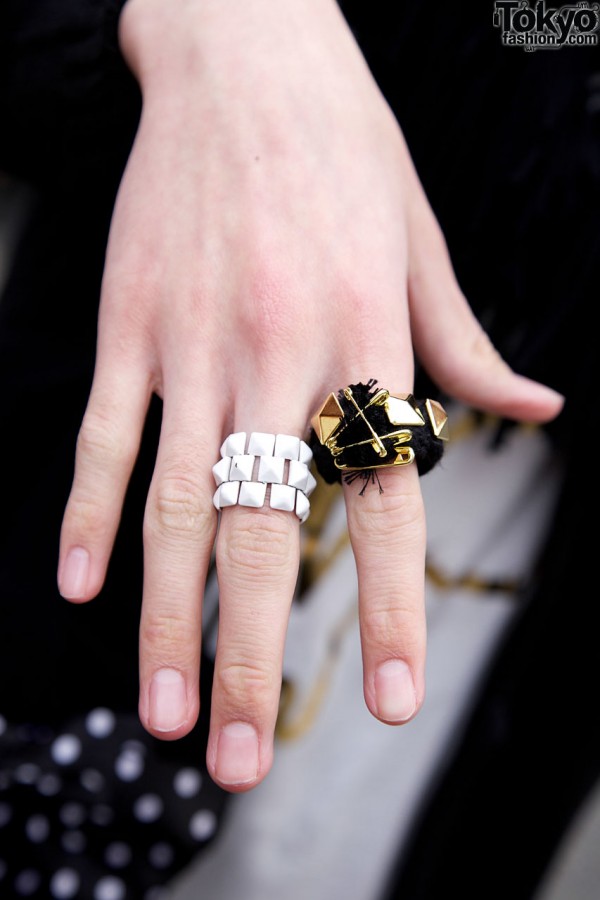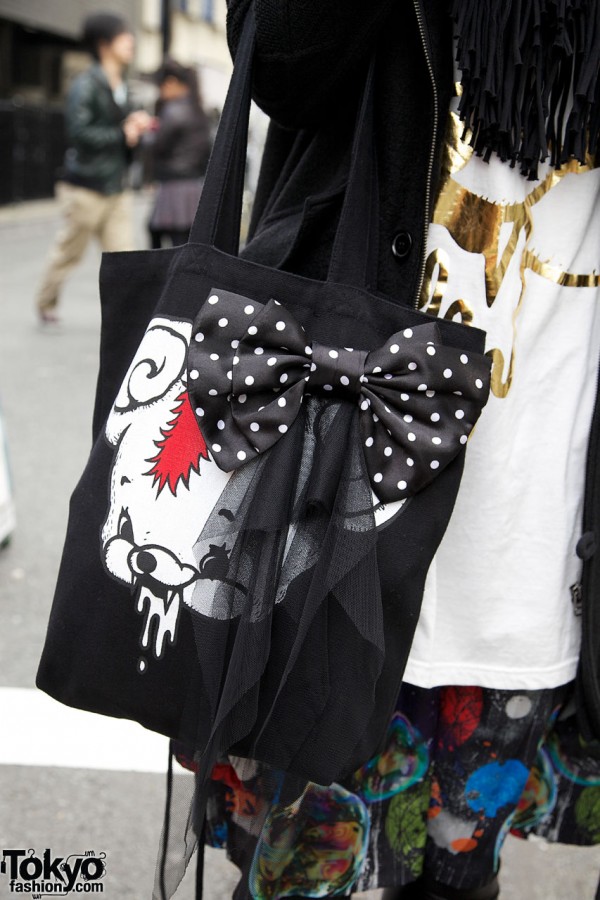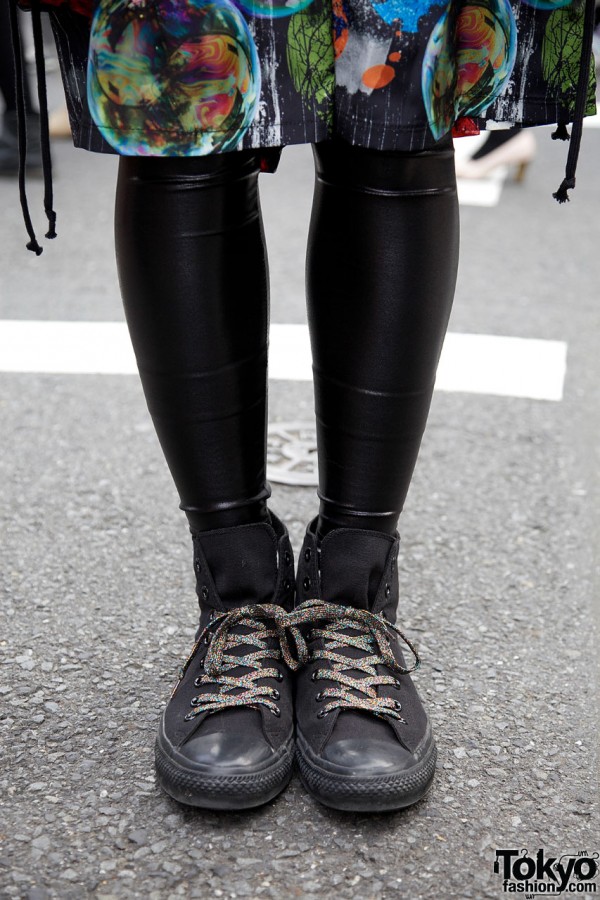 Click on any photo to enlarge it.