Kinji, Adidas & Spank!
Mina and Yoshihara, both students, are wearing resale fashions from Kinji. On the left is 21-year-old Mina, wearing a pink wig with pigtails and pom poms and an ice cream cone top from Spank! Her skirt is a remake from the Kinji resale shop. Her shoes (which are duck slippers) were bought at Bunkaya Zakkaten and her accessories and bag are from Spank!
Mina's friend is 22-year-old Yoshihara. His bright graphic top is from a resale shop and his purple sequin skirt came from Kinji. He's wearing graphic leggings and bright yellow Adidas shoes. Yoshihara's jewelry is from Titicaca and he's carrying a large Mickey Mouse bag.
Mina said her favorite shops / brands are Pink Start and Spank! Her favorite music is rock from the West. Yoshihara likes to shop at the Mouse and Kinji resale shops. His current favorite music is Endlicheri☆Endlicheri.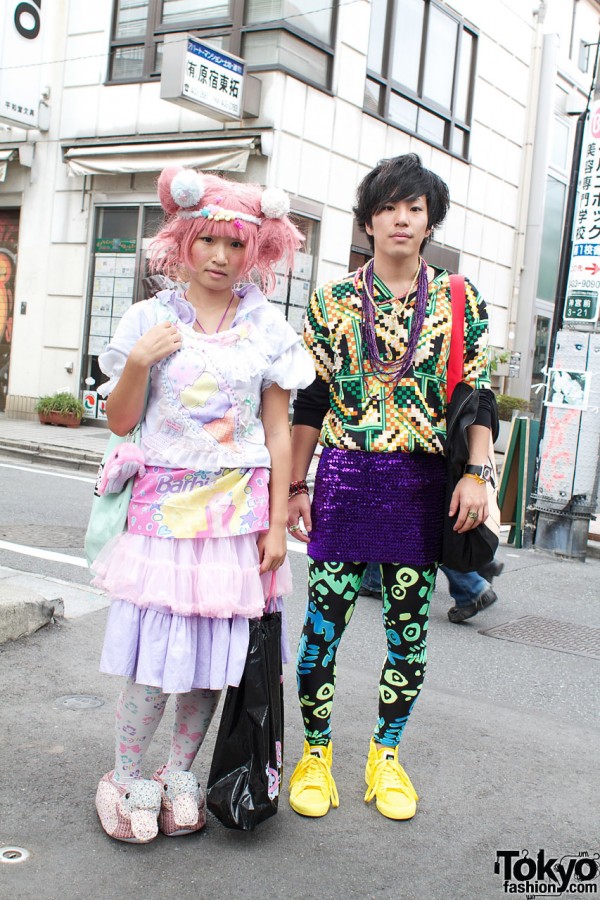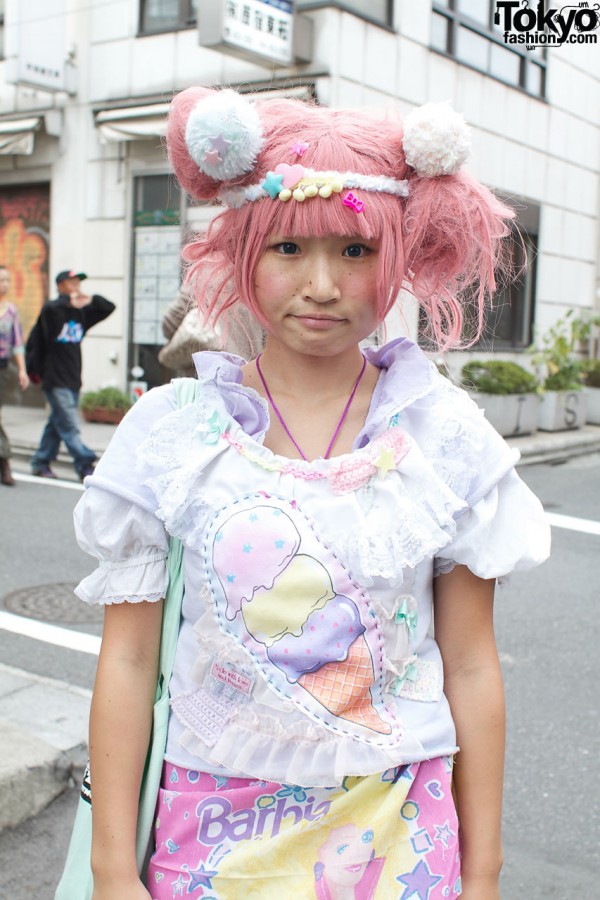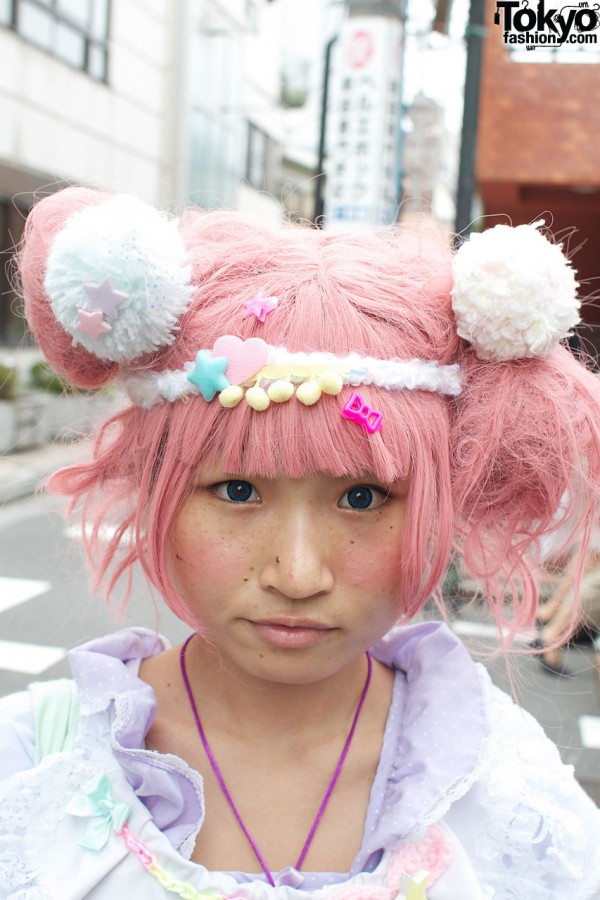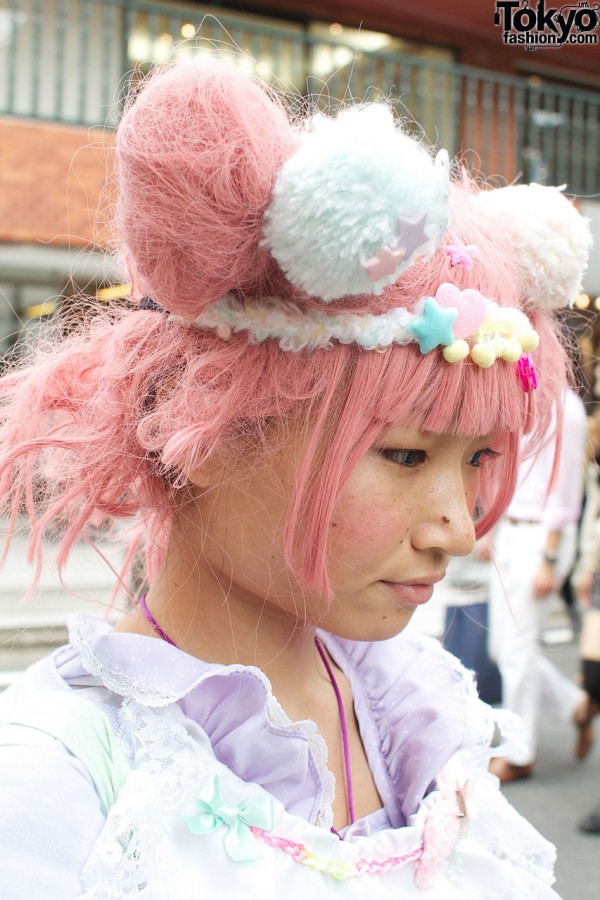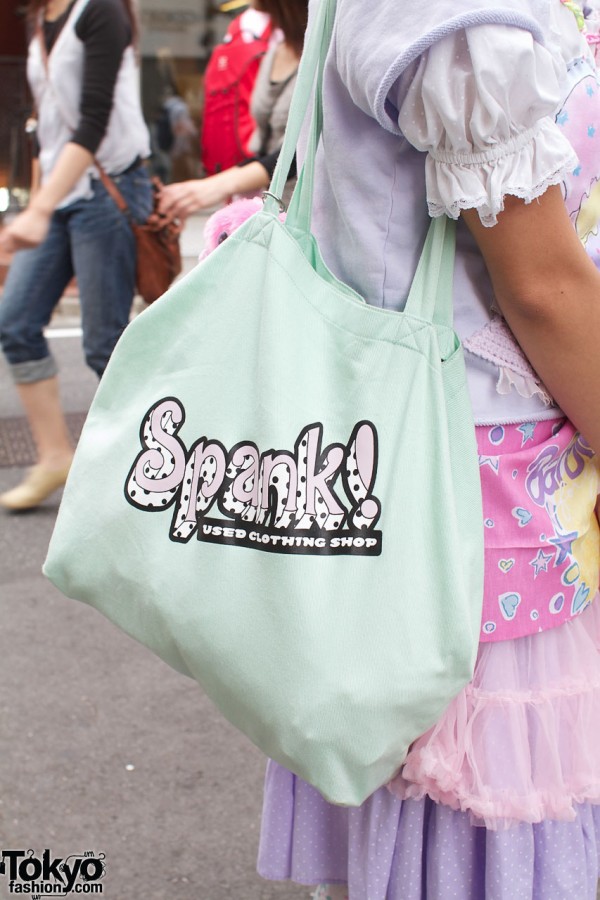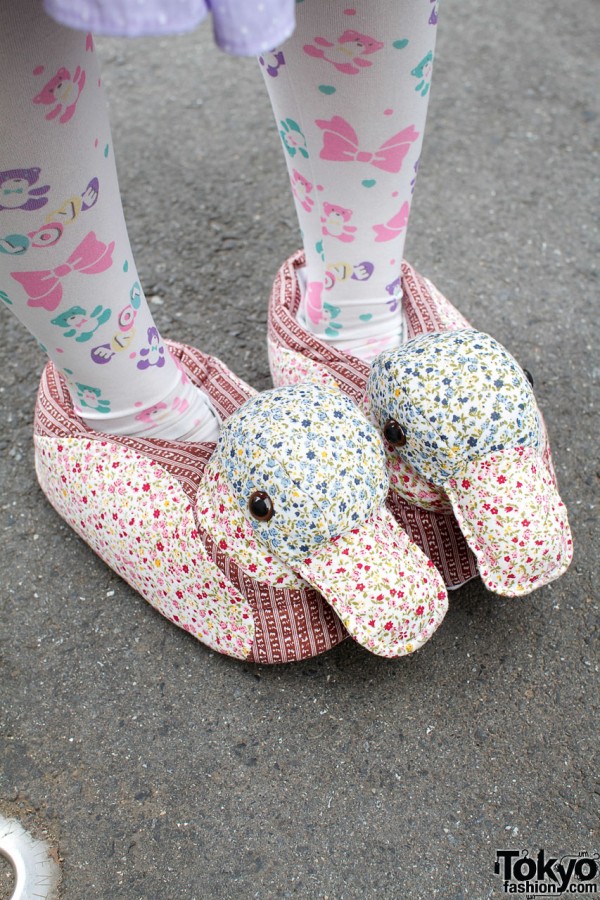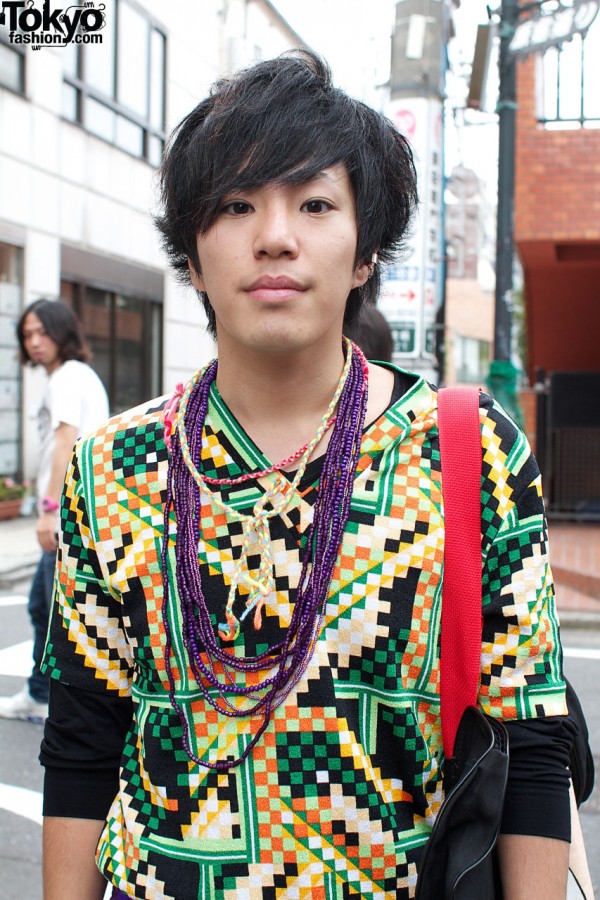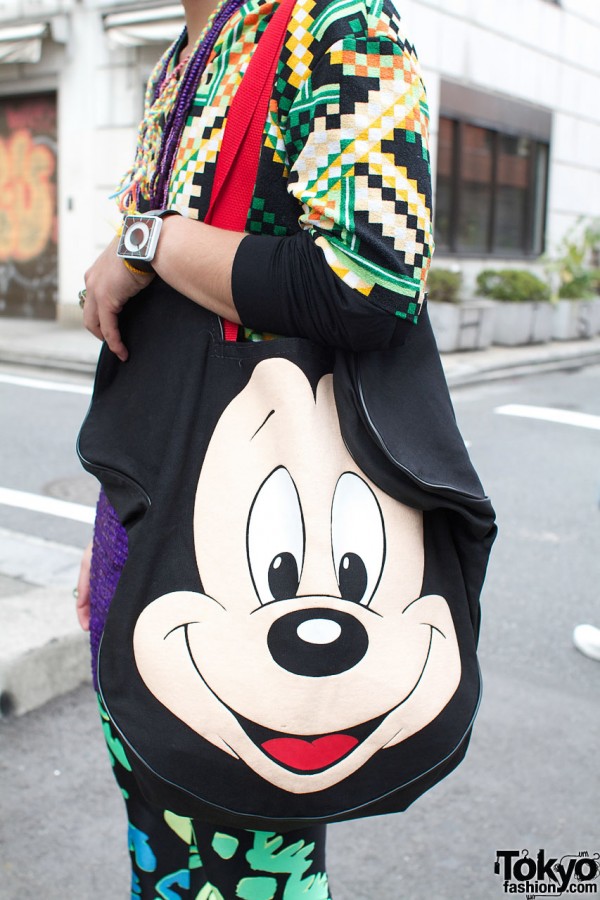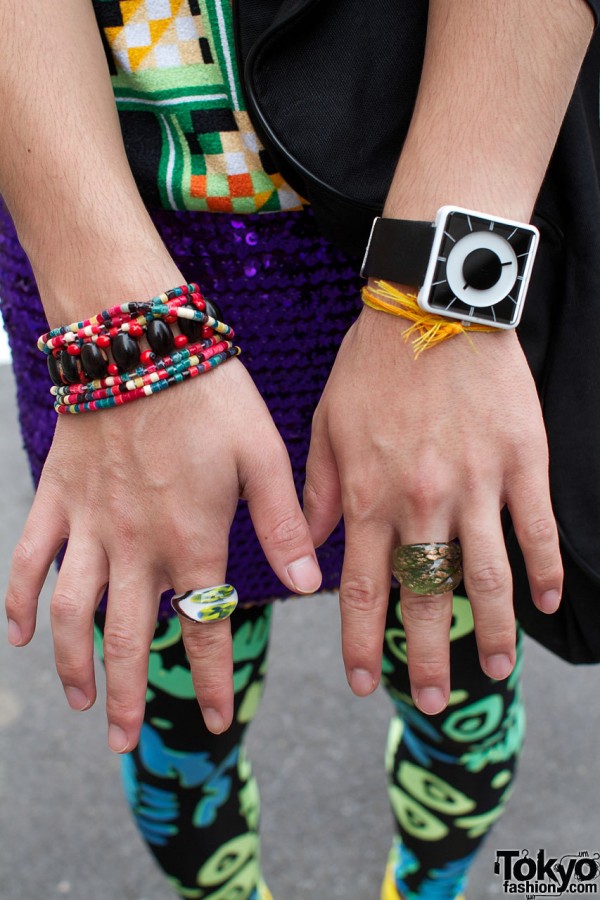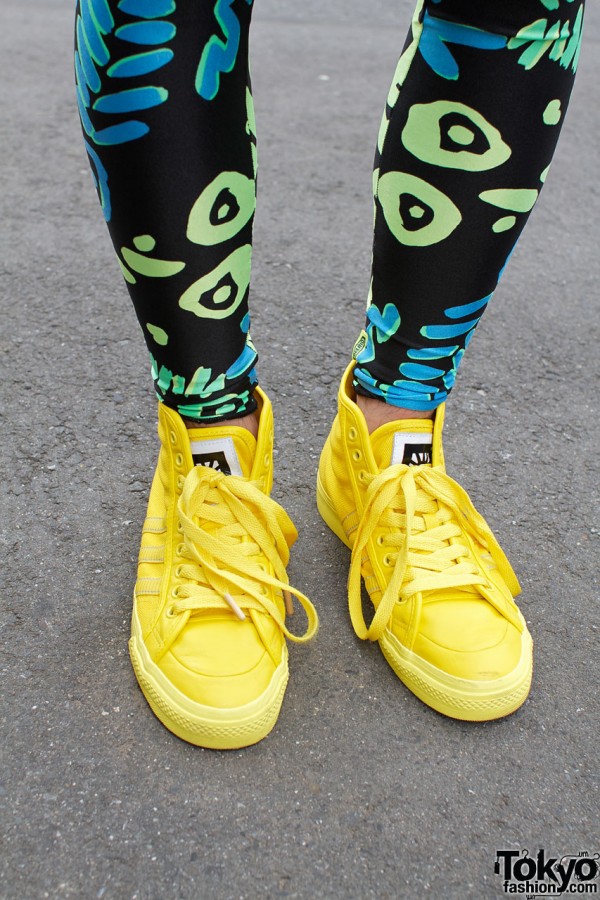 Click on any photo to enlarge it.