Kinji & Daybreak Resale Fashion
This cool 23-year-old guy is a Kinji resale store staffer named Tomoya. He's wearing a long mesh parka, red t-shirt and green print skirt from Kinji. His black and white dotted leggings are from Daybreak. His leather Dr. Martens boots are also from Daybreak.
Tomoya is carrying a cool bag featuring an image of the Statue of Liberty from @stylist. His accessories include a chunky chain necklace and large sunglasses with trendy white frames.
Tomoya told us his favorite brands are Comme des Garcons and Vivienne Westwood. His favorite music is by Acid Man and Hawaiian 6. His website is Gunma Street Snaps.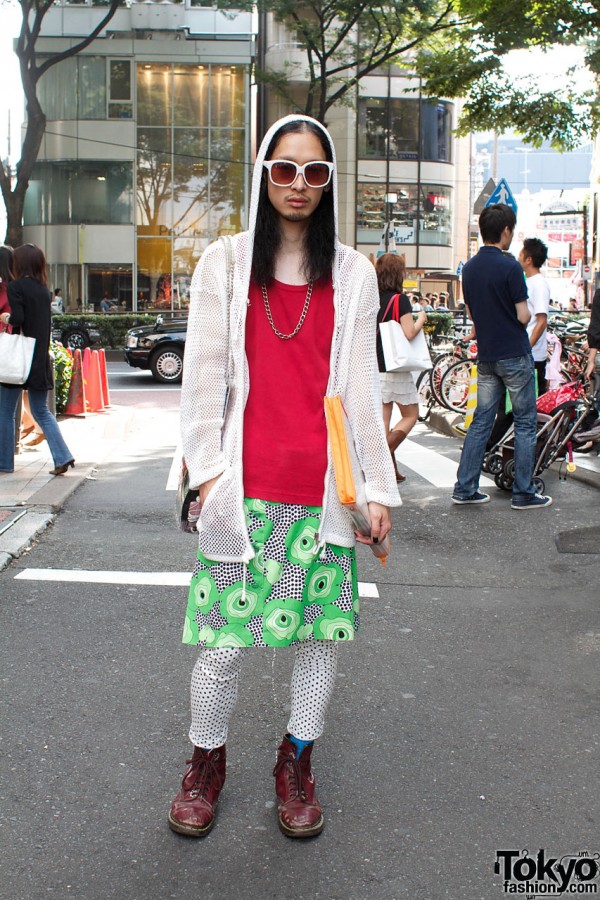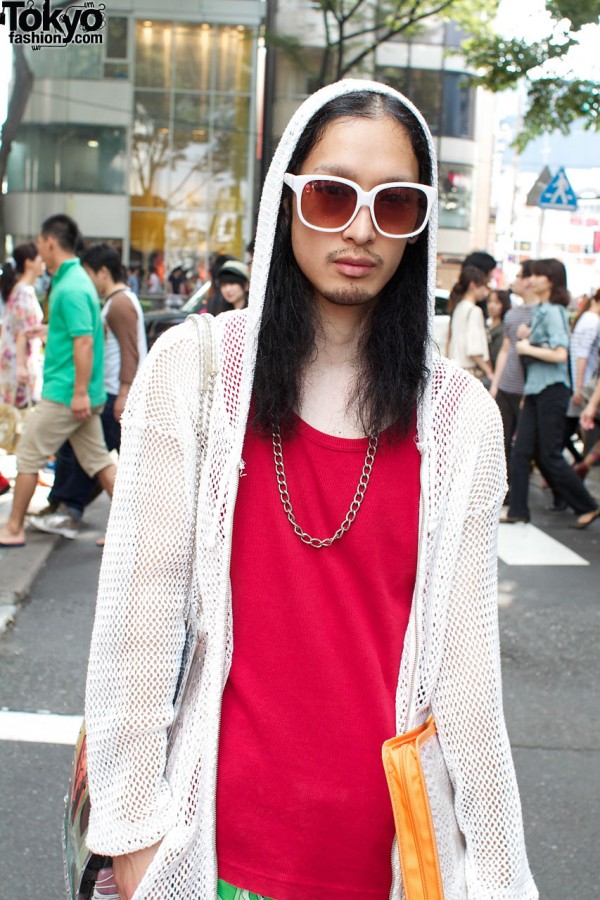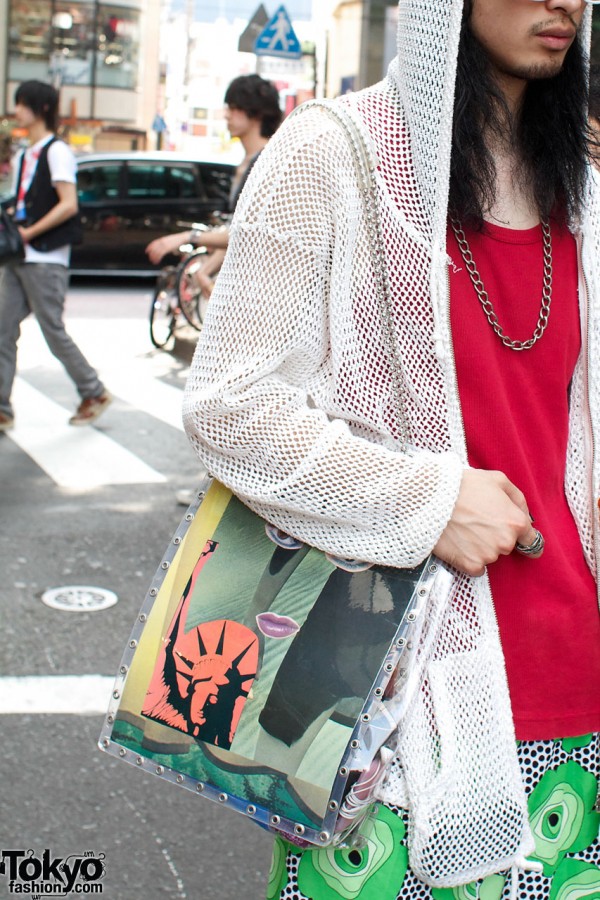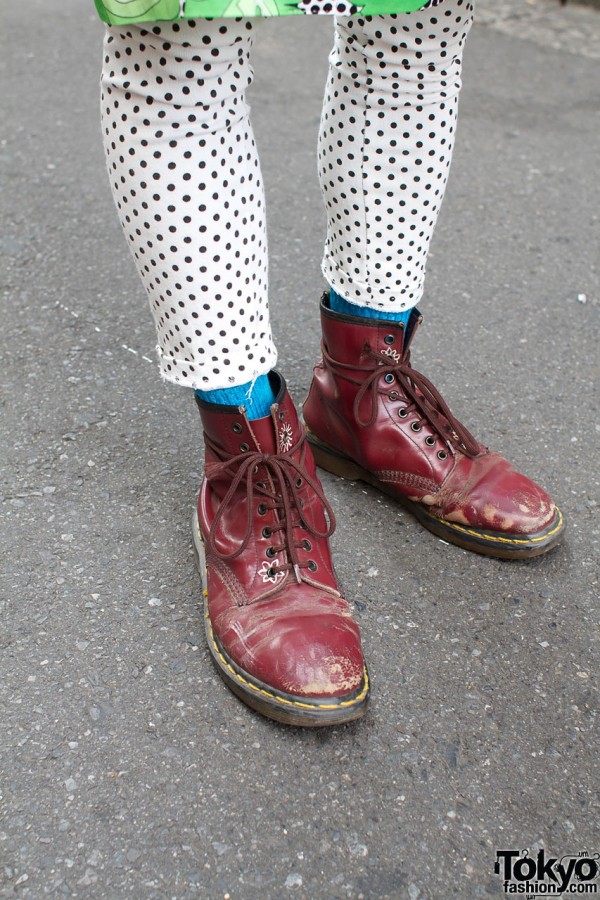 Click on any photo to enlarge it.