Maruyama is a self-described Furita who's wearing a stylish outfit that's put together with items from resale stores. Her white top is from Heather and her bright patchwork skirt is from the popular resale store called Kinji. Around her neck is a colorful shawl from Hanjiro. The chouchou (scrunchie) on her wrist is from Swimmer.
Maruyama's red embellished shoes are from Mare Mare (she's wearing them with leg warmers) and her red fabric cross-body bag is from Titicaca. We asked about her favorite shops/brands and she told us they are SM2, Kinji, Uni-qlo and Muji. You can visit her website here.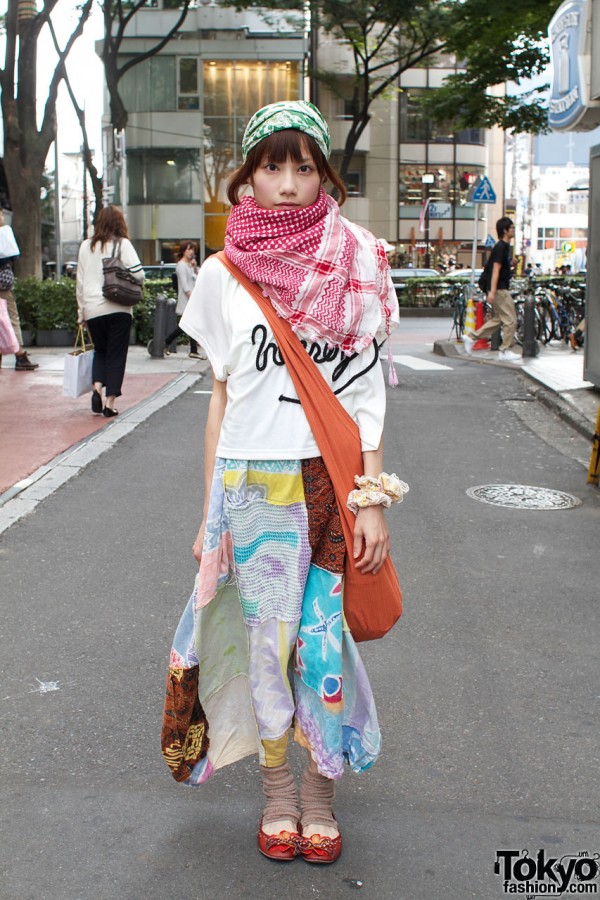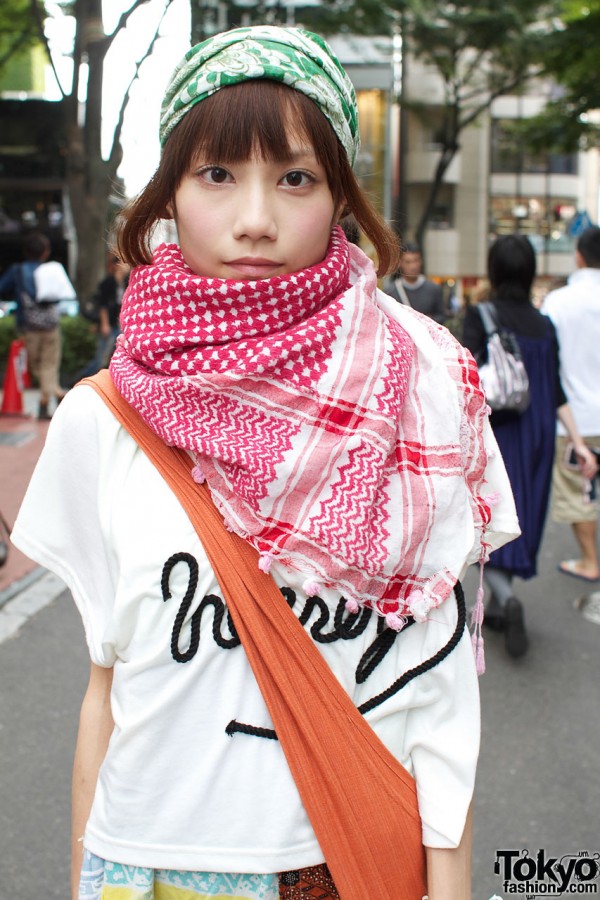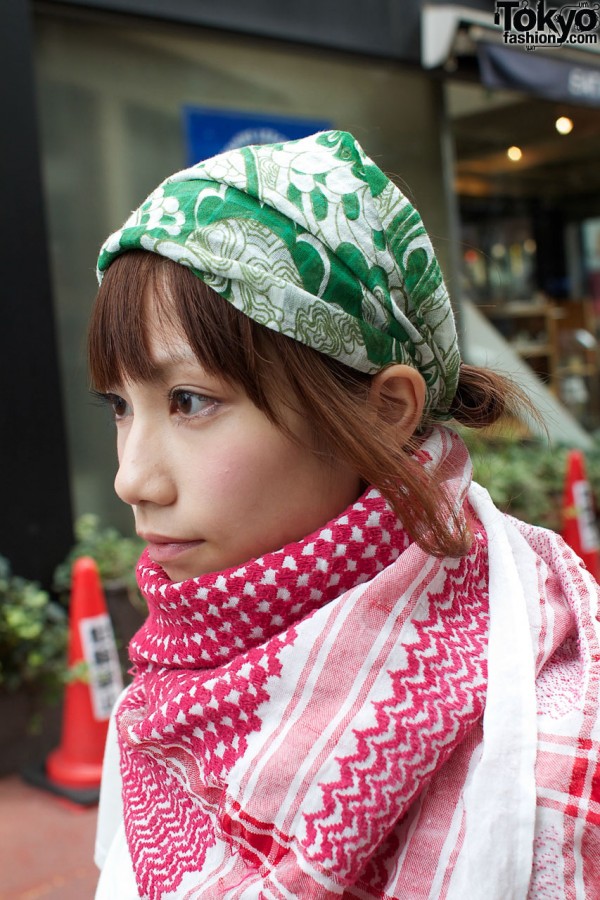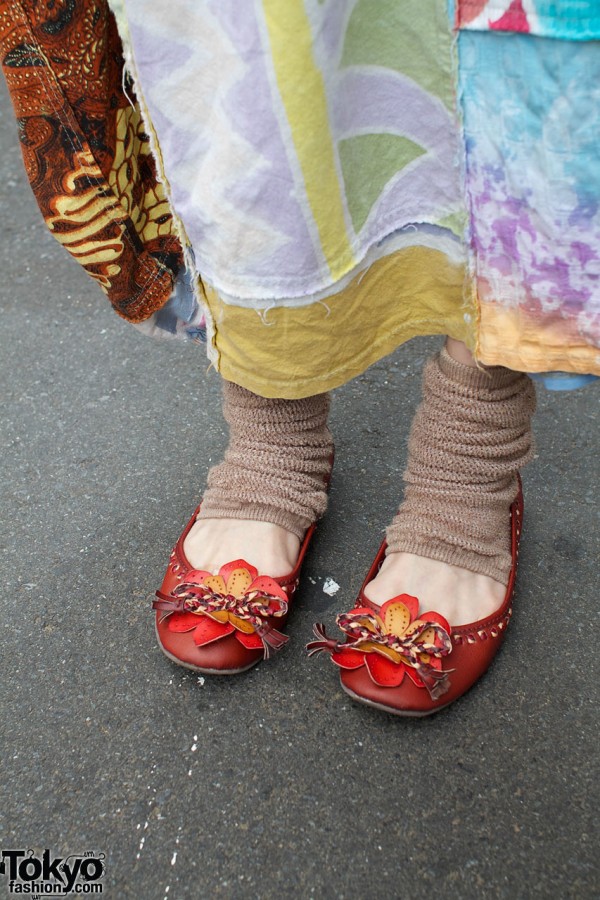 Click on any photo to enlarge it.