Kita-Kore Top & Lace Skirt vs. Muji Bag & Pinstripes
Here is a couple who are showing some distinctive style put together with items from resale stores. The cute girl on the right is Okamoto, a 19-year-old beauty school student. She's wearing a red print top that she bought in the Kita-Kore building. Her short black lace skirt is from a resale store. She's accessorized the skirt with a wide black leather belt.
Okamoto is also wearing a black jacket with short sleeves and ruffles around the neck. Her cute black ankle boots are from a resale store and her black bag is from Peace Face. Her jewelry includes a chain necklace with rectangular beads.
The cool guy on the left with red hair is 20-year-old Yamaguchi. He's wearing a v-neck Force Consulting t-shirt with pinstriped pants, both from a resale store. His accessories include suspenders and a pin that says "The Pope of Greenwich Village" (a Mickey Rourke movie from the 1980s).
Yamaguchi's black suede shoes are from George Cox. His Muji x World tote bag features graphics of sign language. He's jewelry includes a ring and watch that he borrowed from his girlfriend.
Yamaguchi's favorite places to shop are the Kita-Kore Building and Shonen Junk. We asked them about their favorite music and Okamoto said Rip Slyme. Yamaguchi likes the melocore genre.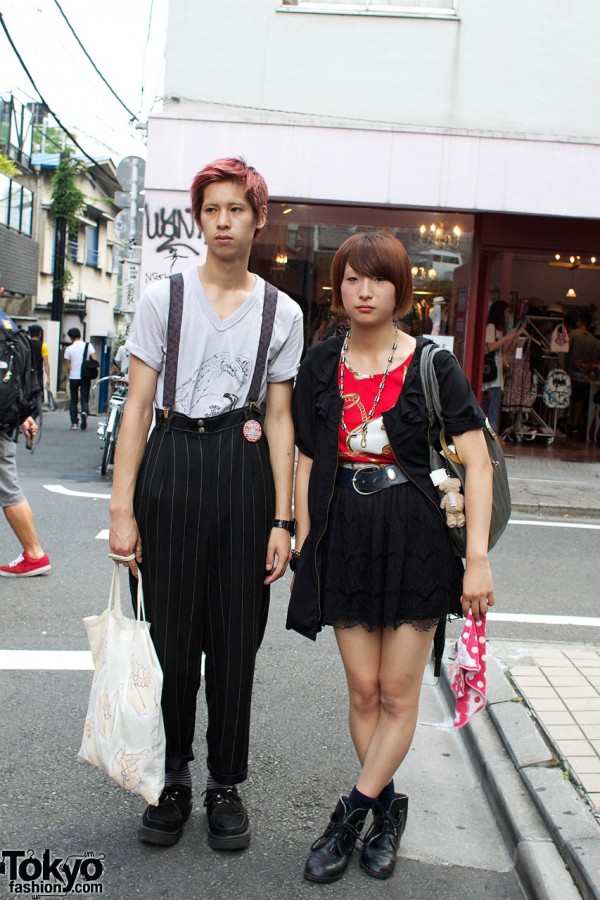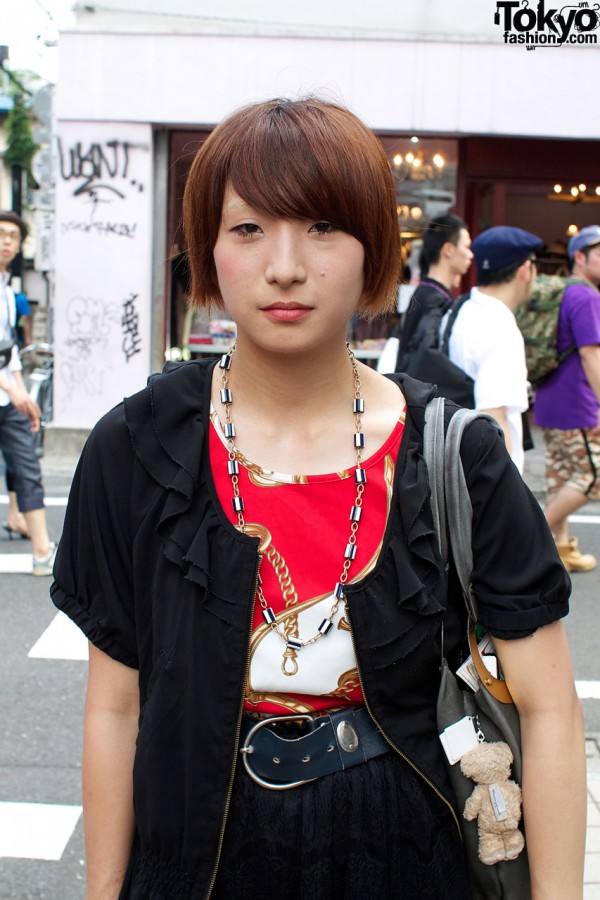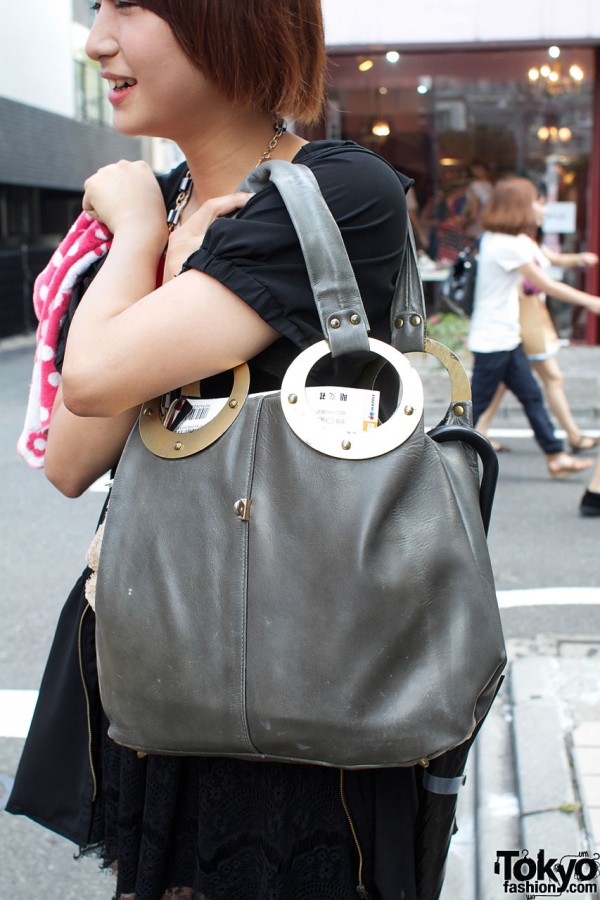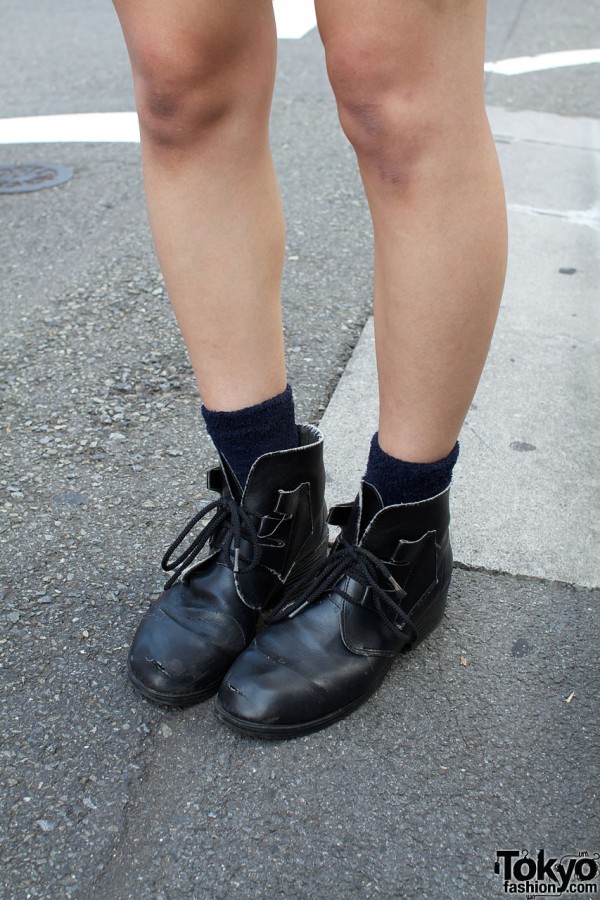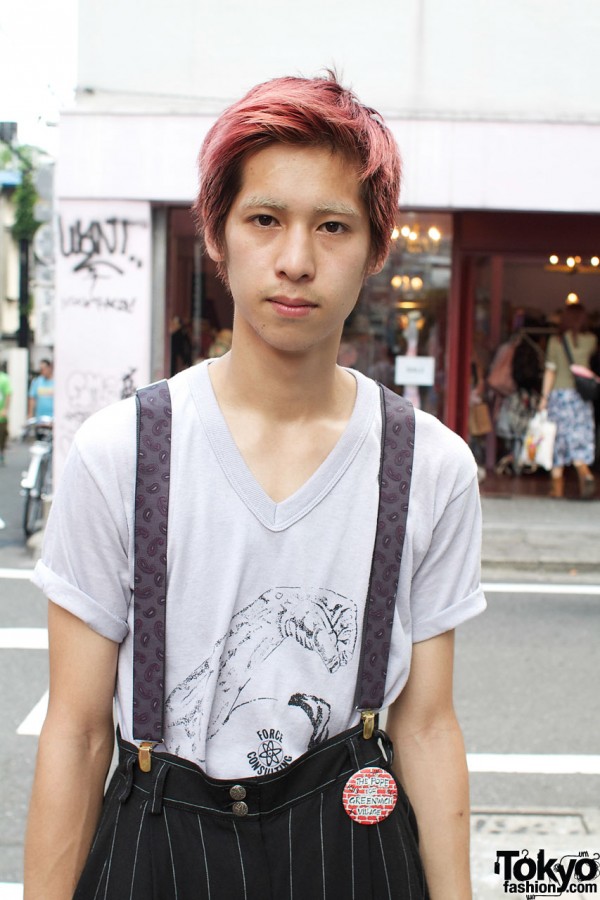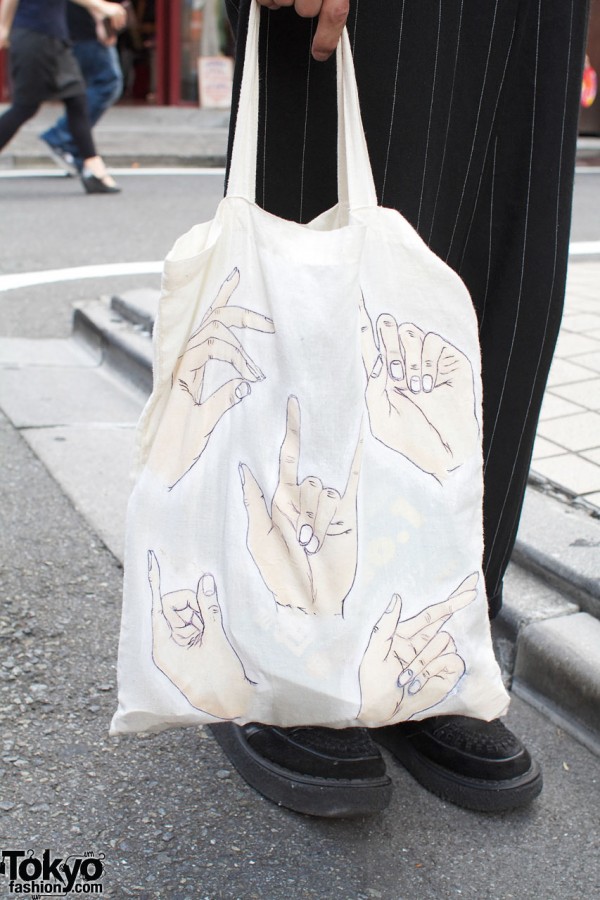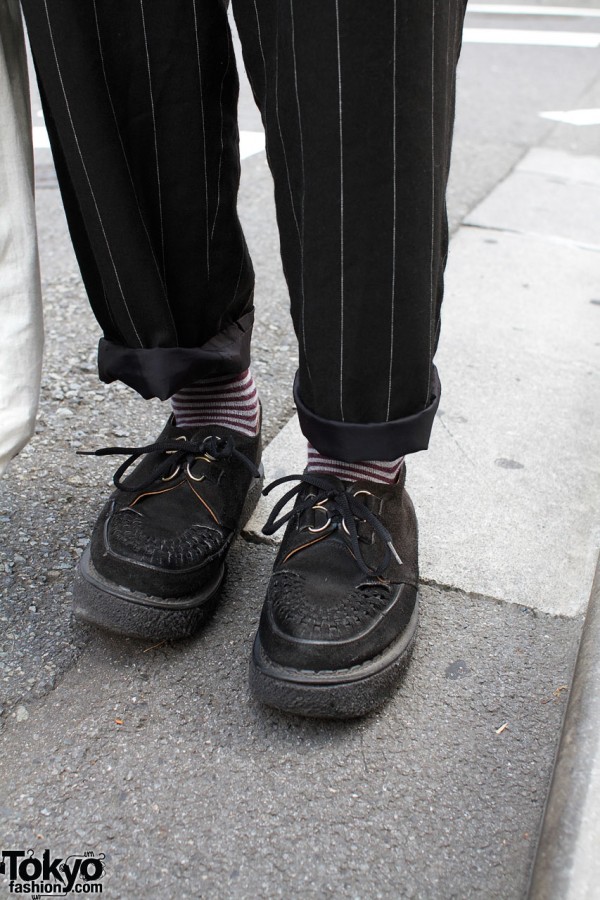 Clike on any photo to enlarge it.