Knit Sweater & Moncler Bag in Harajuku
This cool Japanese guy and girl were photographed on Meiji Dori between Harajuku and Shibuya. The girl is wearing a sweater that has a several different knit styles to it, a layered skirt, black stockings, and heels. She is also carrying a large brown leather purse. The guy with her is wearing black framed glasses, a leather vest over layered shirts, interesting shorts, and black boots. If you look at the guy's right leg, he has a big tattoo. His bag choice is a small Moncler shoulder bag and he has an iPhone in his left hand.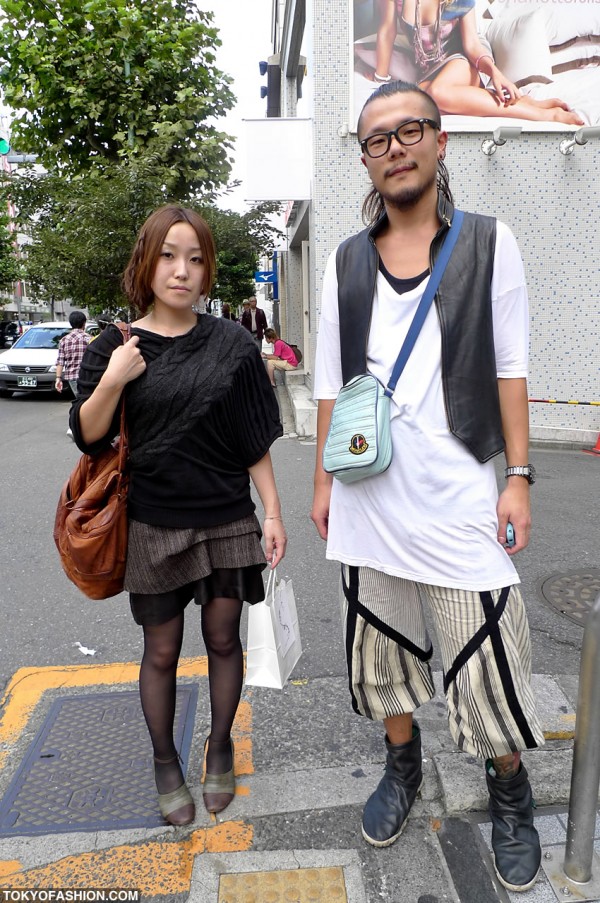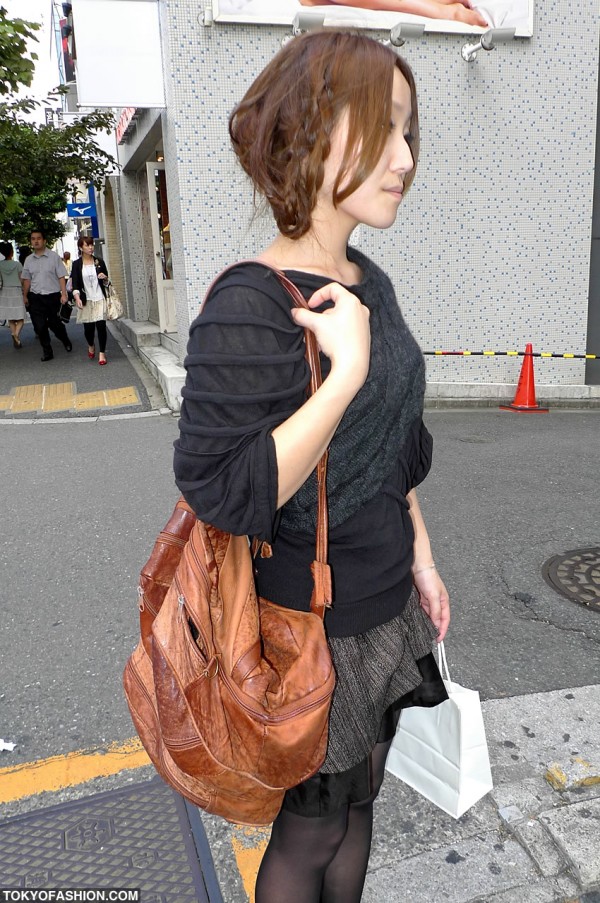 Click either photo to see larger versions.