Leather Miniskirt, Swing Coat & Sly Platform Heels
This ultra-stylish girl dressed in head-to-toe black is Uga, an 18-year-old high school student. She's wearing a short swing coat, a leather mini skirt, a draped top and tights. Her suede platform heels with cutouts are from Sly.
Uga's accessories consist of several rings from Vivienne Westwood and Yoshiko Creation Paris, including rings that resemble a gold rose and silver skeleton hand. She's also wearing a brown and tan scarf around her neck and large sunglasses. Her oversized fabric tote is from Dean & Deluca.
We asked Uga about her favorite fashion source and the answer was Zucca. Her favorite music genre is K-pop.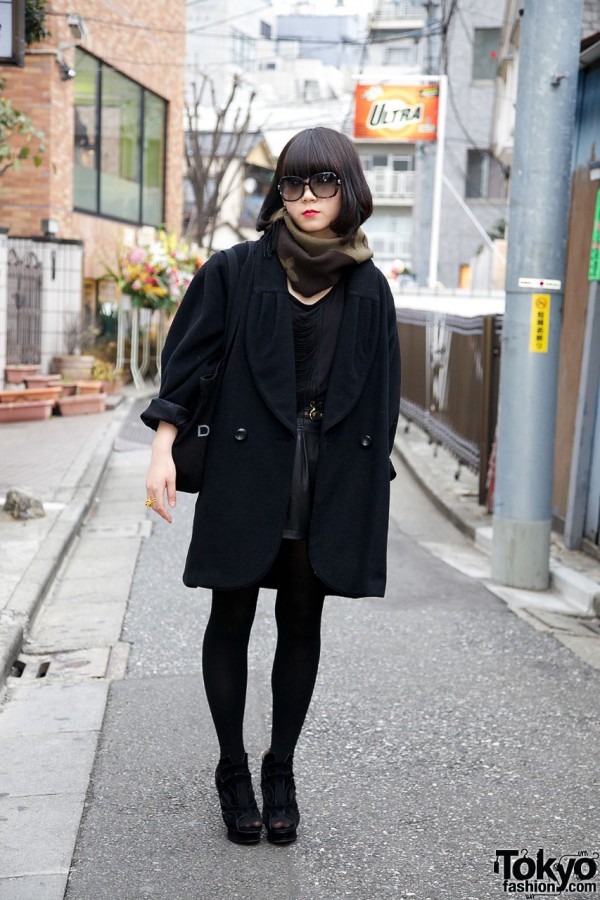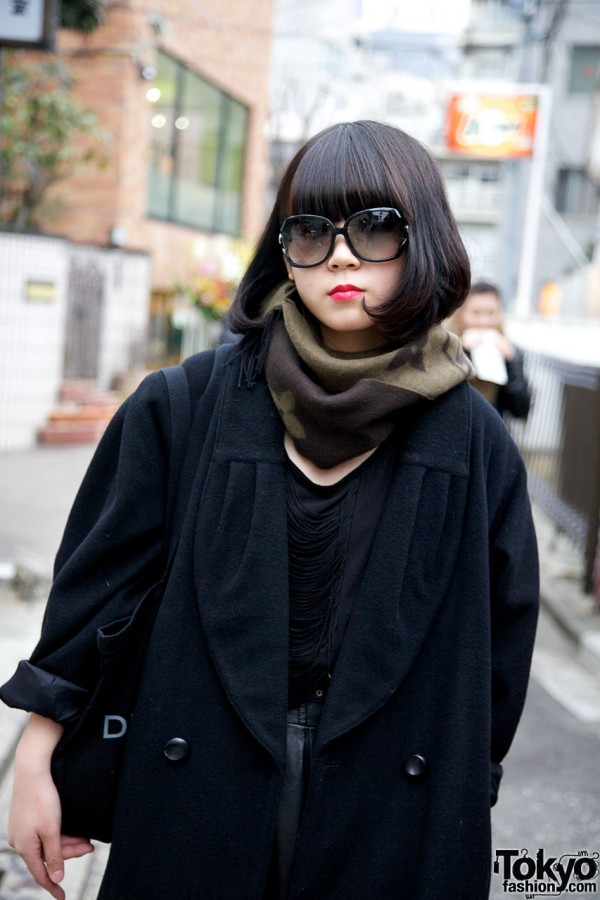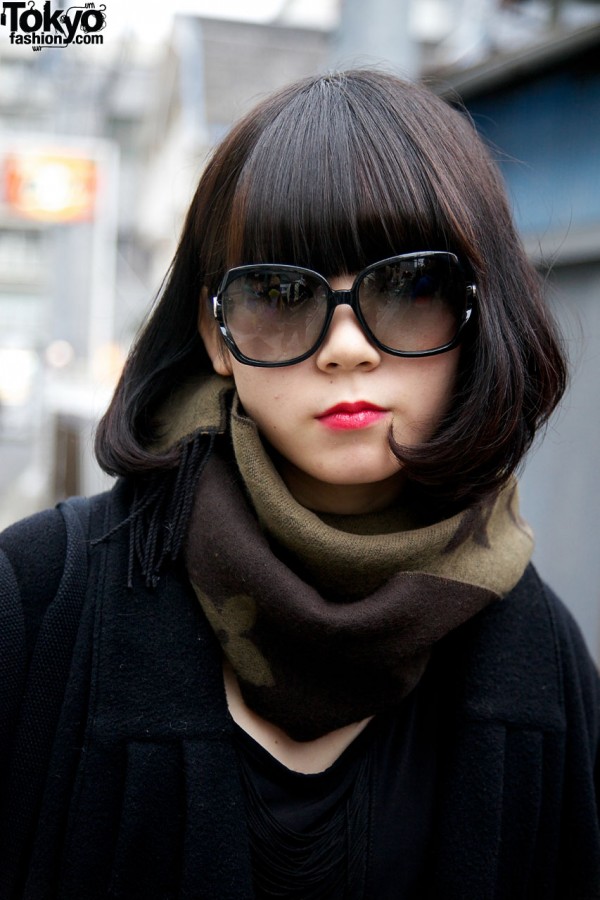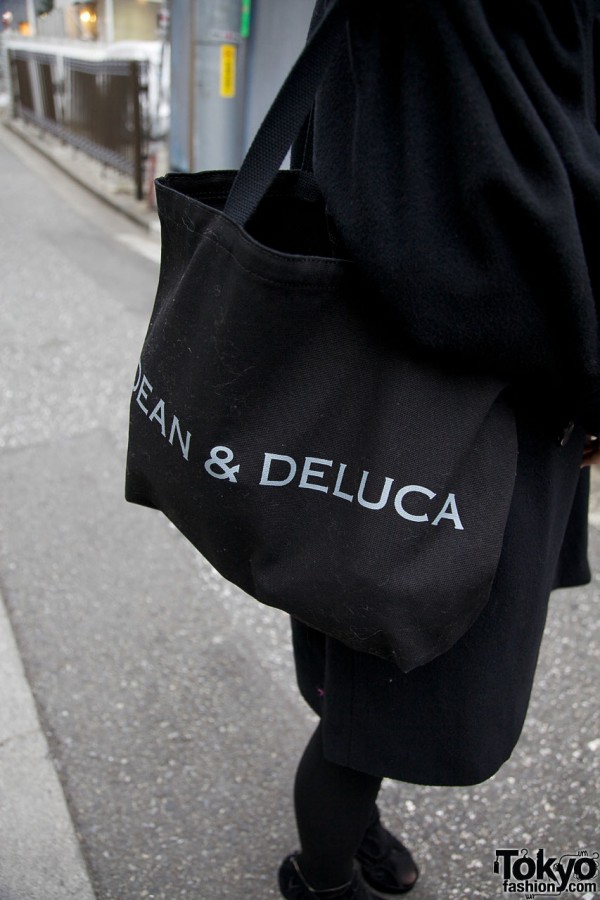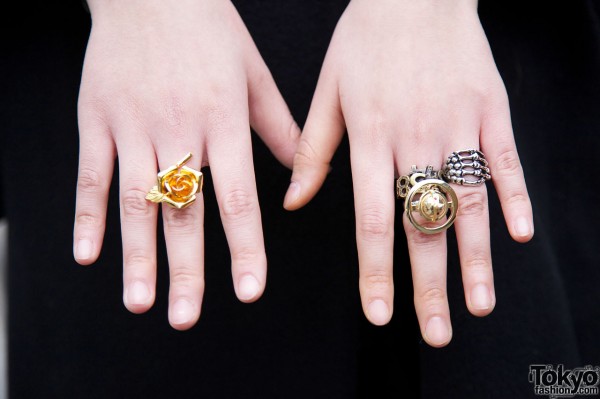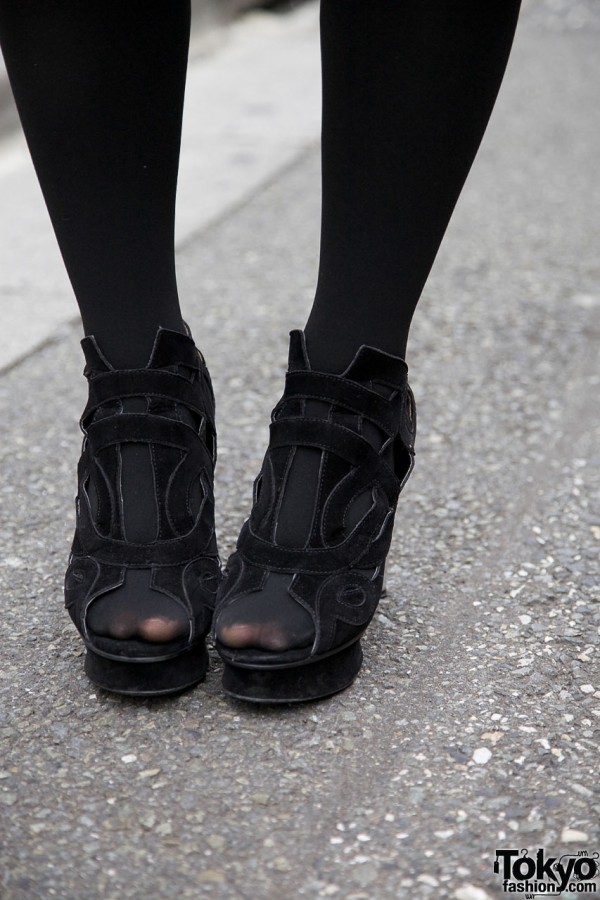 Click on any photo to enlarge it.