Lego Jewelry & Blonde Hair in Harajuku
This very charismatic blonde Japanese guy was photographed in Harajuku near where Cat Street intersects with Omotesando Dori. He is wearing an amazing piece of jewelry – a large cassette tape necklace made of Legos. He said he got it at a shop in Harajuku, but somehow the name of the shop didn't end up in our notes – I hate it when that happens! Besides the Lego jewelry, he's also wearing a t-shirt, some interesting shorts (with large pockets in the front?), colorful men's leggings (that "meggings" thing again), and white Velcro strap sneakers.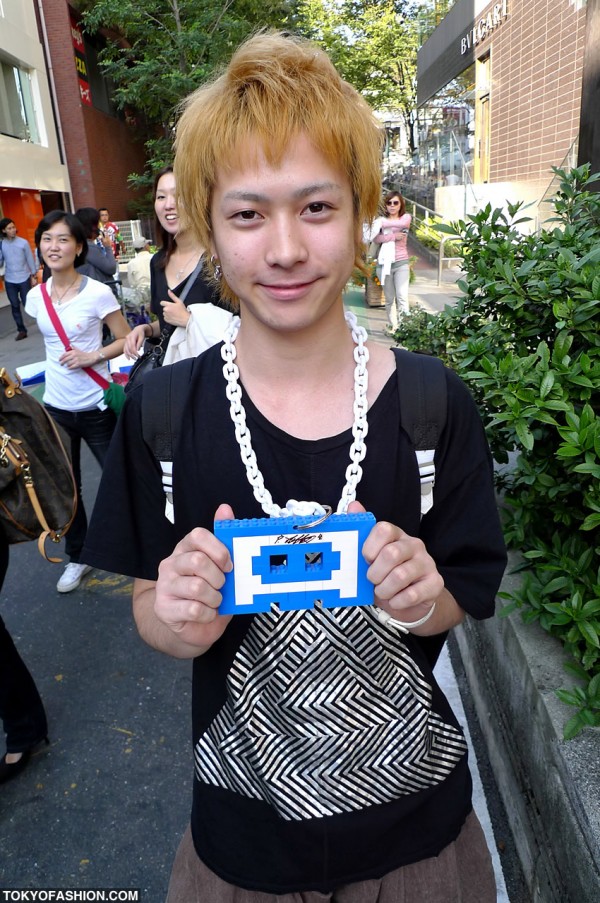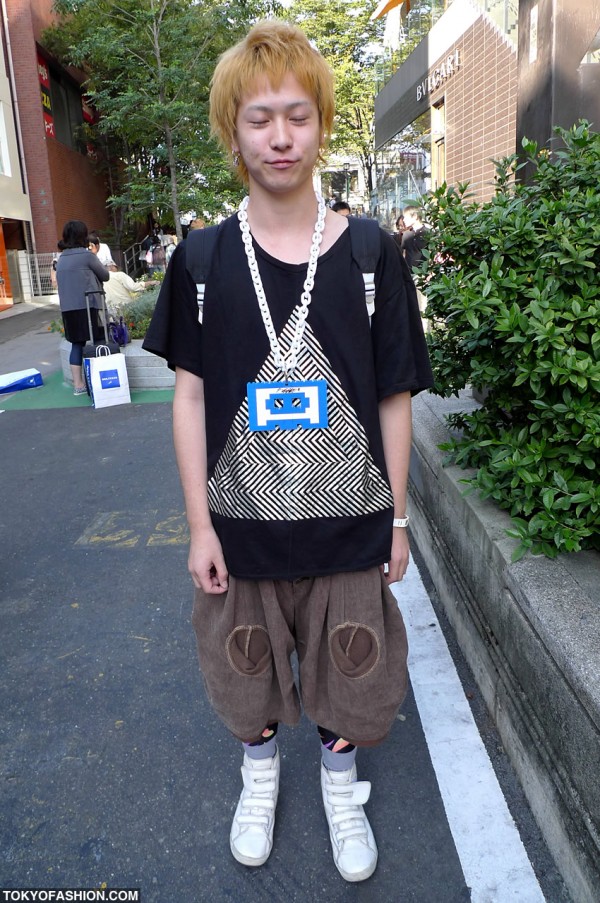 Click any of the pictures to see them in higher resolution.