Levis, Nozomi Ishiguro & Billionaire Boys Club
This cool guy is Kagar, a 22-year-old beauty salon staffer. His outfit consists of a Nude Trump top and cuffed Levi's 517 pants, both from resale shops. He's also wearing a short jacket with embroidered dragons. He's carrying a patchwork bag by Nozomi Ishiguro (his favorite designer) that he bought at Wall.
Kagar's blue shoes are from Billionaire Boys Club / Ice Cream. A furry cheetah-print hat completes his look. We asked Kagar about his favorite types of favorite music and he told us hip hop and funk.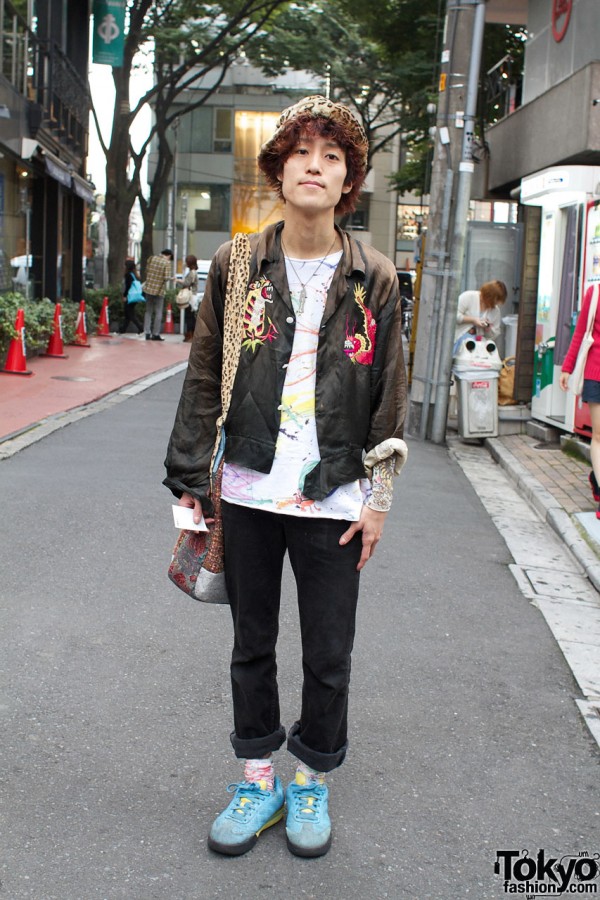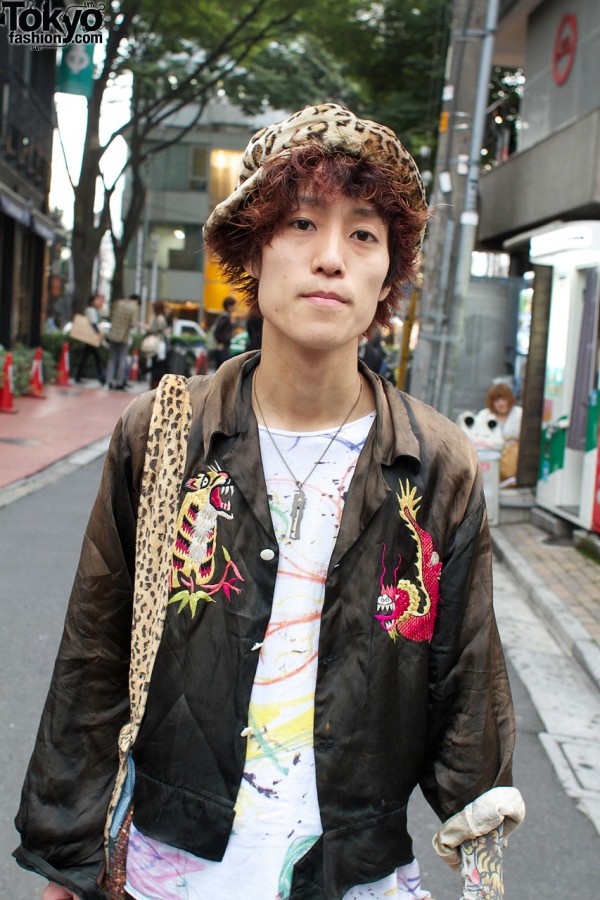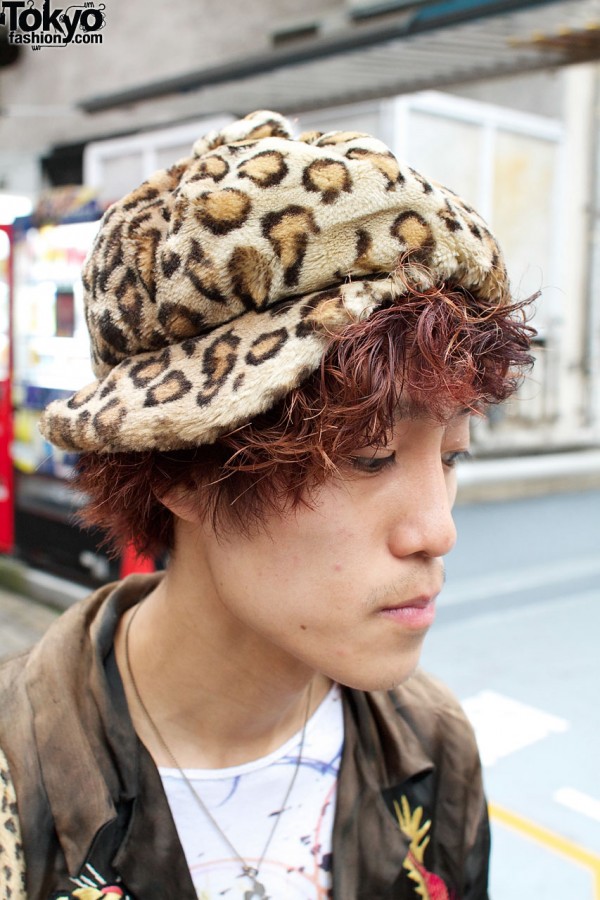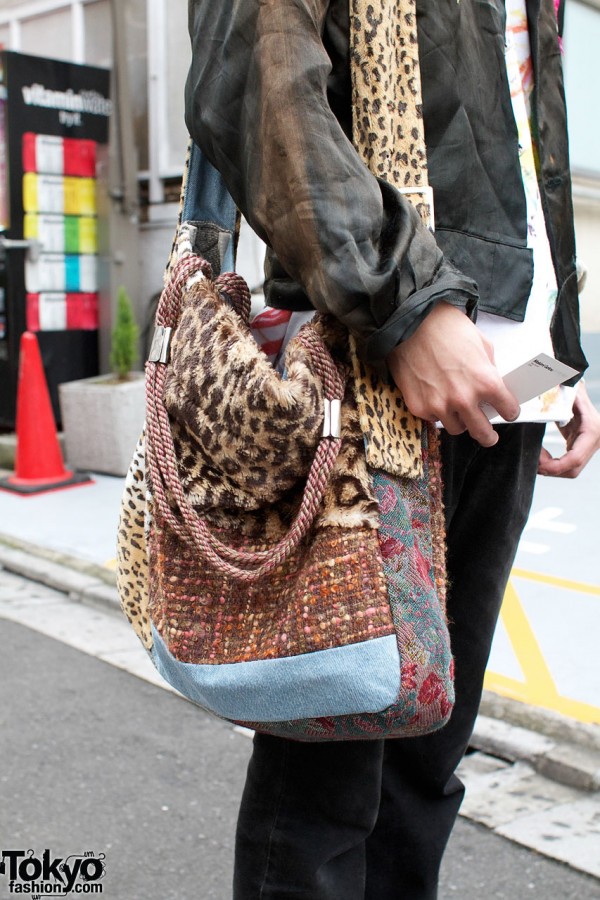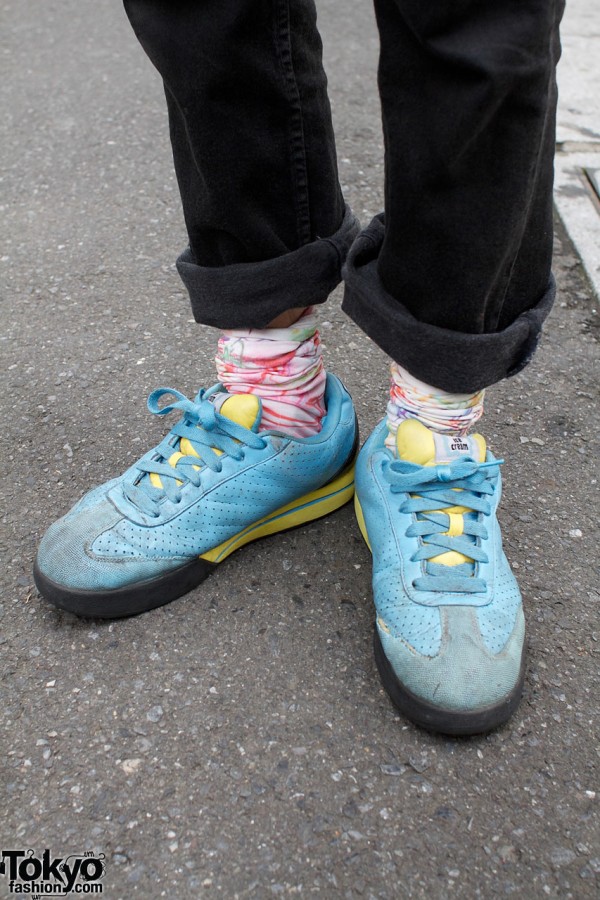 Click on any photo to enlarge it.