Listen Flavor x Super Lovers Style in Harajuku
This 19-year-old Japanese girl with red streaks in her hair was photographed in Harajuku. She's wearing a Super Lovers hoodie over a Listen Flavor top, shorts, patterned stockings, and studded Listen Flavor sneakers. Her accessories include a cupcake ring, pearls, a pink & black bead bracelet, and a purse with a heart charm on it. She said her favorite shops/brands are Super Lovers, Listen Flavor (she's carrying a shopping bag from their shop, which is only a 10-15 minute walk from where this photo was taken), and Sex Pot Revenge. As far as music, her favorite bands include Dir en Grey and The Gazette.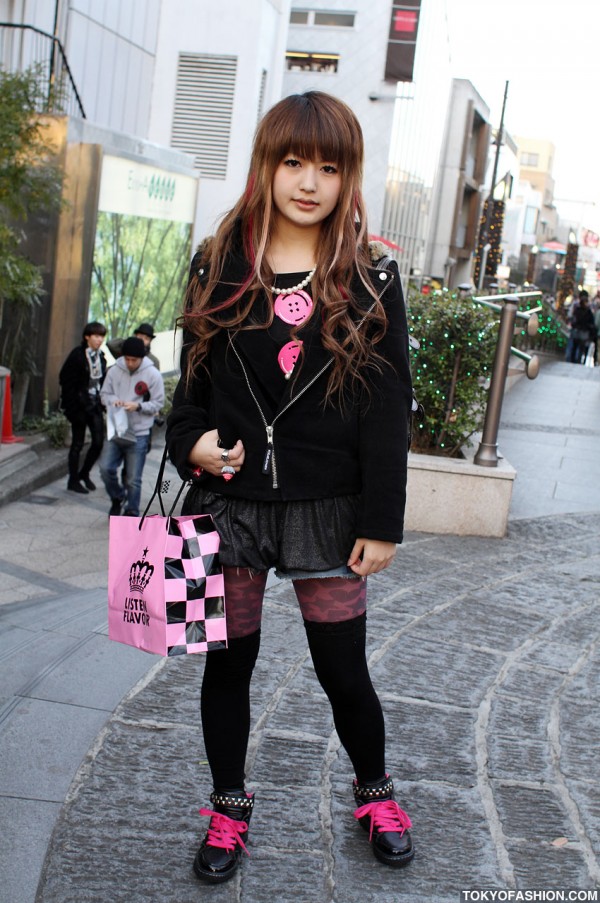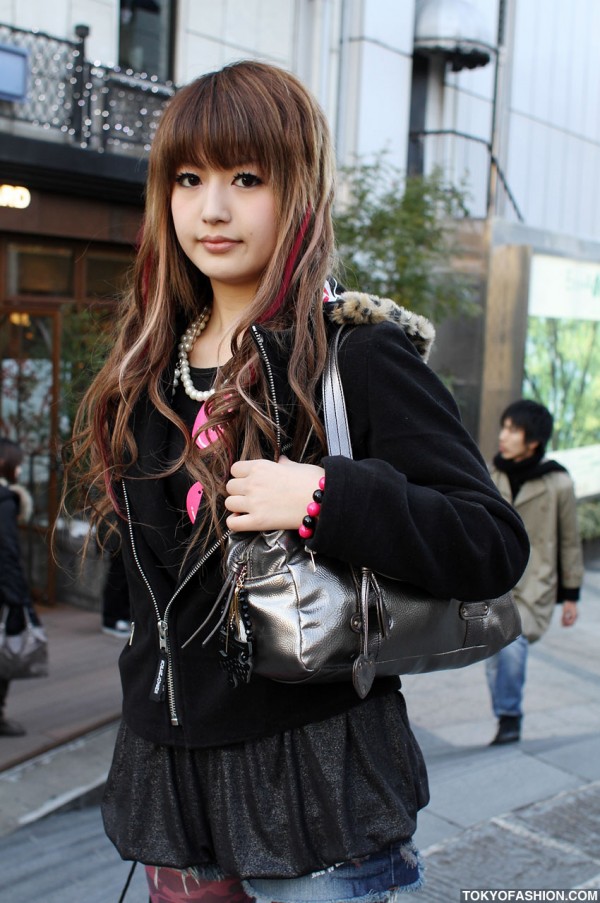 Click either of the photos to enlarge them.