Little Trip to Heaven vs. N. Hoolywood & Otoe
Here is another stylish couple that we met in Harajuku. On the left is Katie, a 19-year-old college student. She's wearing a pink lingerie robe from Little Trip to Heaven over an ivory lace dress from Tarock. Her accessories from Tarock and Lotty include a hat made from net and feathers and a fox fur stole.
The long-haired guy on the right in black is 20-year-old Pedia. He's wearing a paisley velour shirt from N. Hoolywood and a black velvet jacket with black pants from Uniqlo. He's carrying a patchwork print shoulder bag from Ohta and wearing a black scarf around his neck.
Katie's shoes are the Vivienne Westwood Rocking Horse Ballerinas in white. Pedia's black suede sneakers are from Belly Button.
We asked Katie about her favorite place to shop and her favorite music and her answers were Tarock and Scapegoat. Pedia's answers to the same questions were Otoe and Tahiti 80.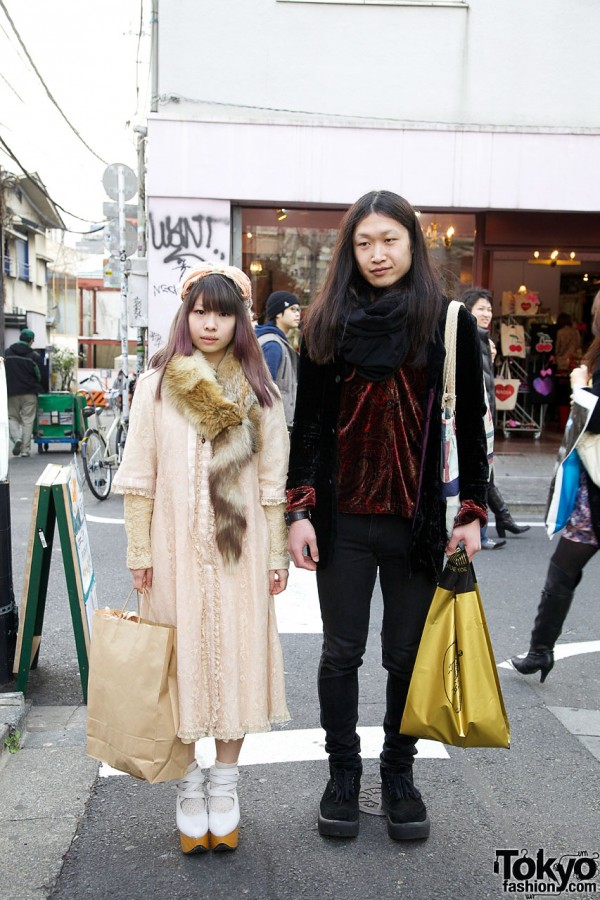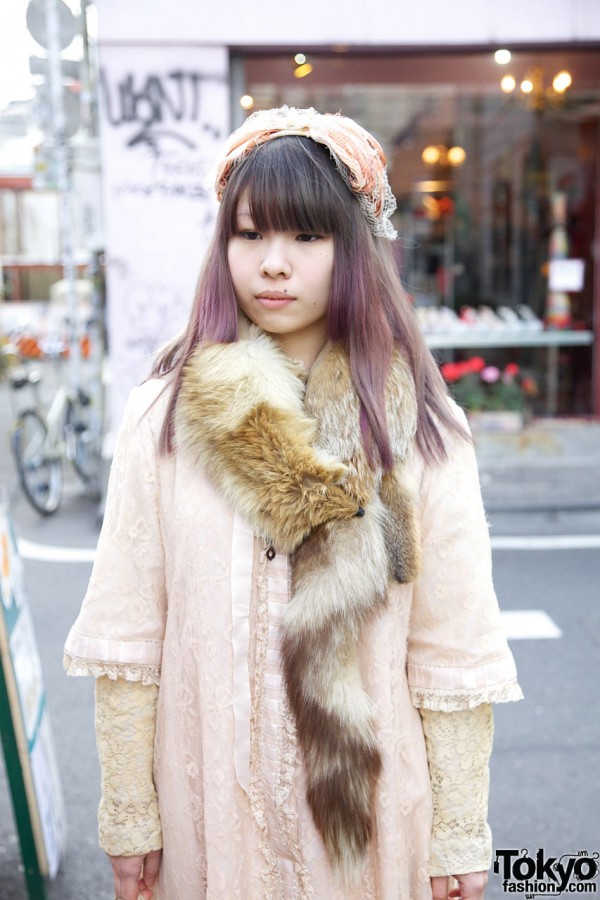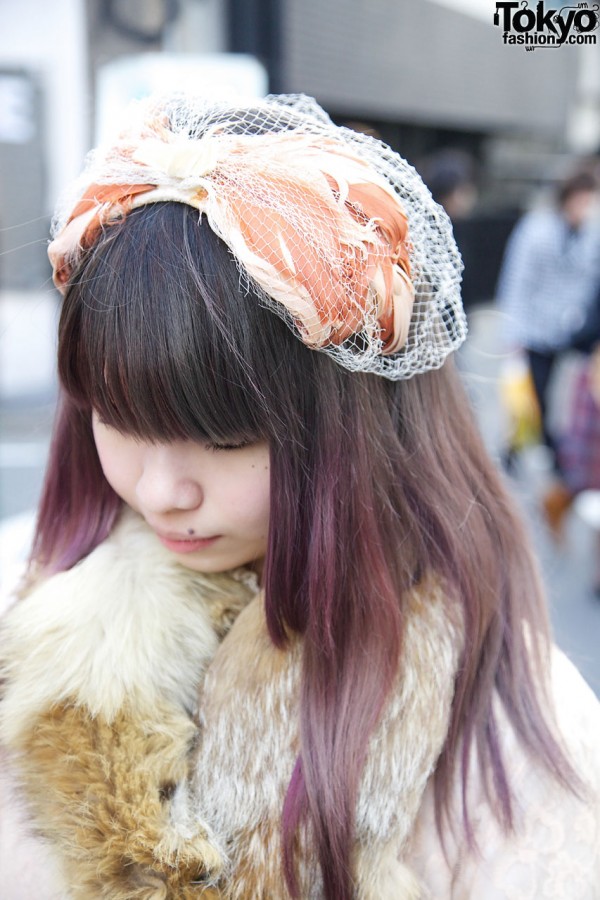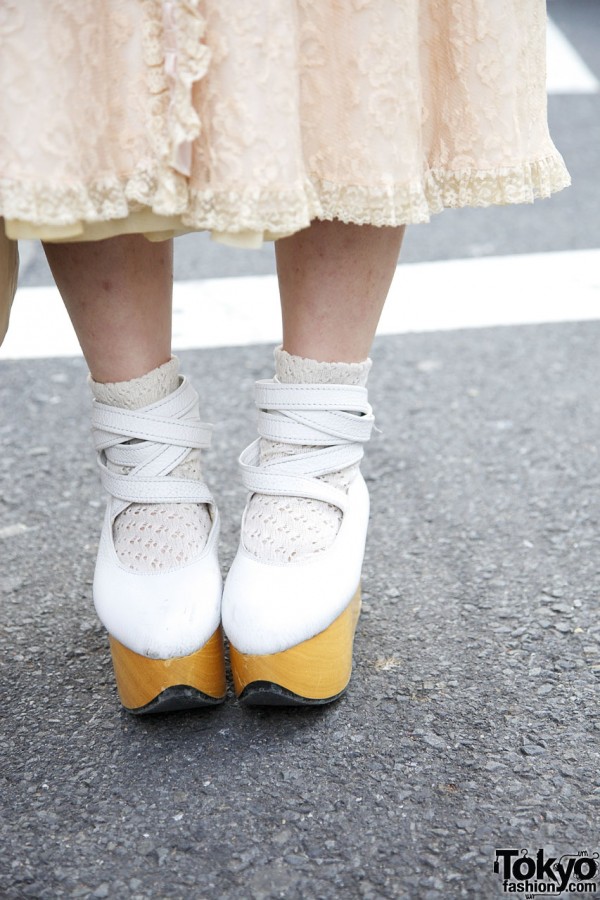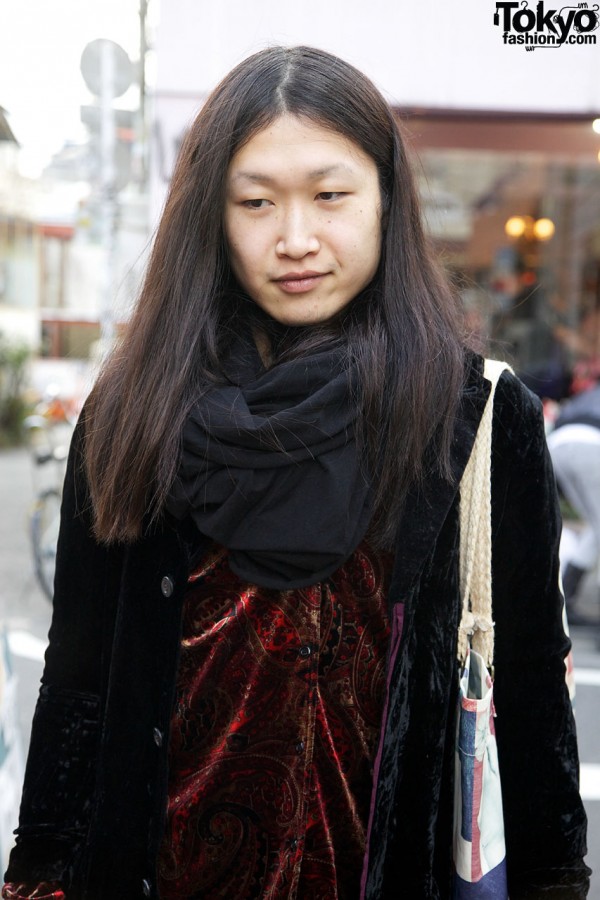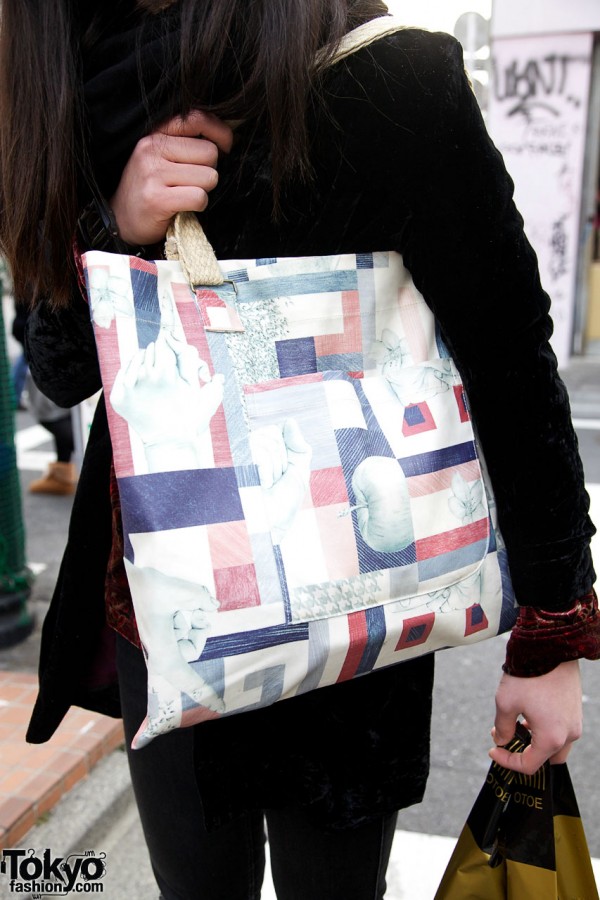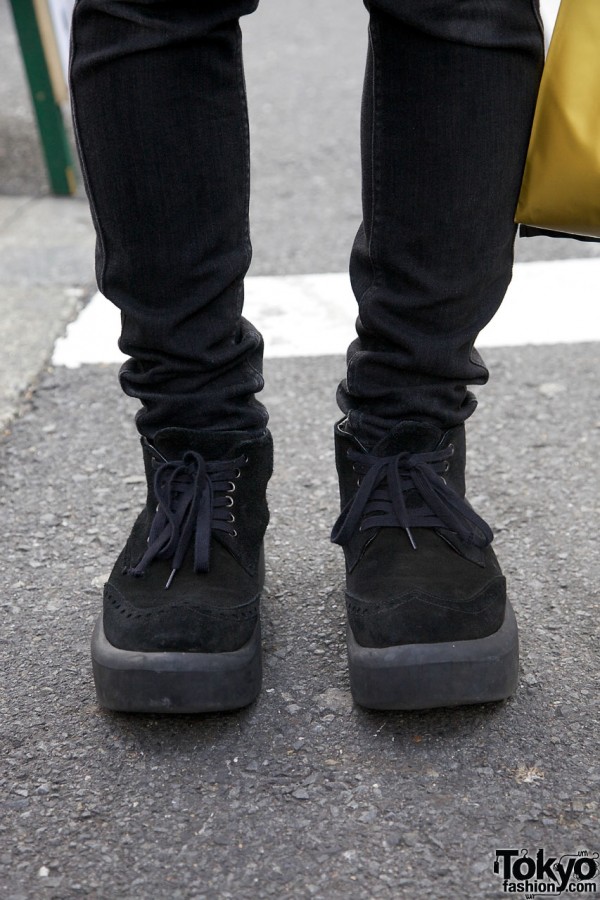 Click on any photo to enlarge it.