Liz Lisa & Long Flowery Dress in Harajuku
This 19-year-old Japanese beauty school student was photographed in front of G2? in Harajuku. She is wearing a jacket that she said came from Liz Lisa, a long flowery dress, and black leather boots. Her accessories include a topless knit hat, a black vinyl bag with a crown logo on the side, and several mobile phone charms. She said that her favorite fashion shop is Body Line and her favorite band is The Gazette.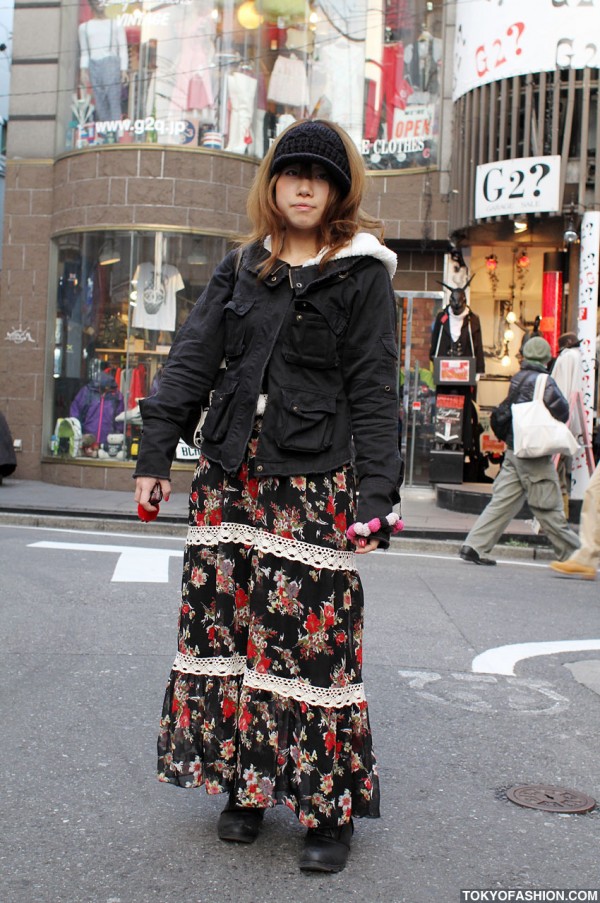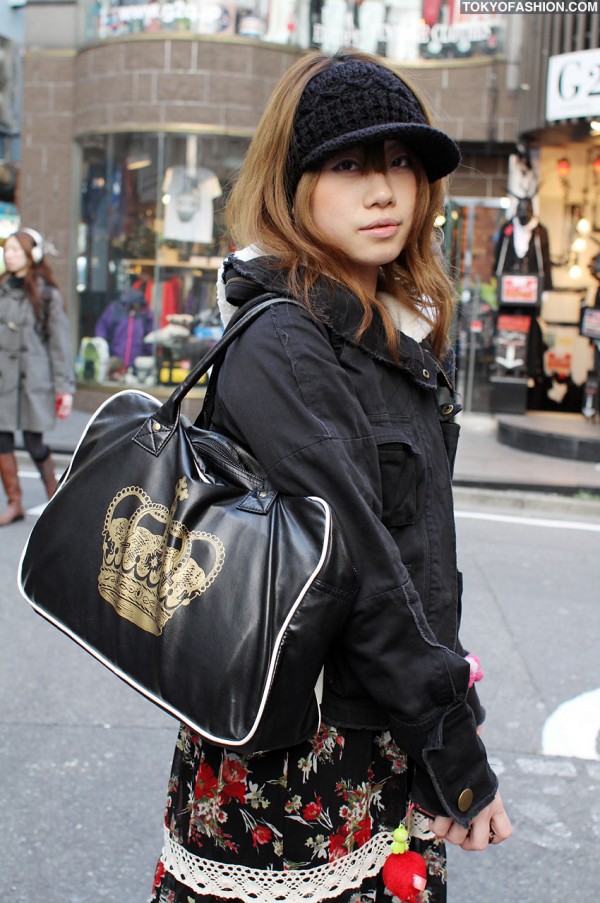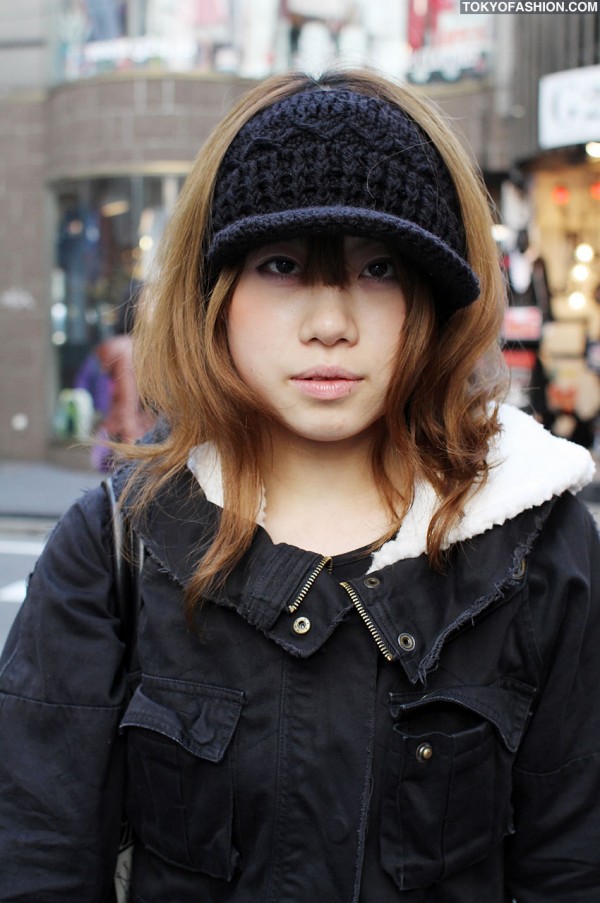 Click any photo to enlarge it.