Lois Crayon Sweater & Thank-You Mart Layered Skirt
This cute Japanese girl is wearing a style that might be called Dolly or Mori. Her name is Saki Hiraiwa and she's a designer that we photographed in Harajuku.
Saki's lace-collared blouse and layered skirt are from Thank-You Mart. We've written about that shop here before and can explain the name. It's also known as the 390 Yen Mart because most of the merchandise in the shop costs 390 yen. The words for "3" (san) and "9" (kyu) sound like "thank you," so the shop as earned the nickname Thank-You Mart.
Saki's Lois Crayon sweater features a bandana print. She's also wearing a teddy bear necklace from Lois Crayon. Her beaded vintage shoes are from Tacock with Ricco and she's carrying a print handbag from Meno that's embellished with peals and beads.
Saki's headwear consists of a vintage flowered hat worn at an angle on one side of her head and a curly hairpiece worn on the other.
Saki's favorite places to shop are vintage stores — Tarock with Ricco, Virgin Mary and Meno. Her favorite music is Aco and Cocco. When we asked about her website she pointed us here.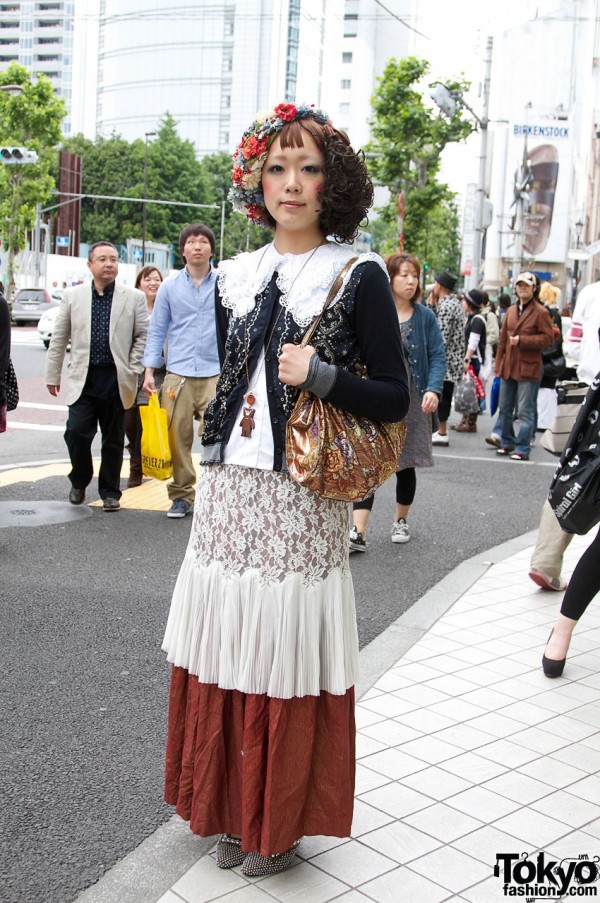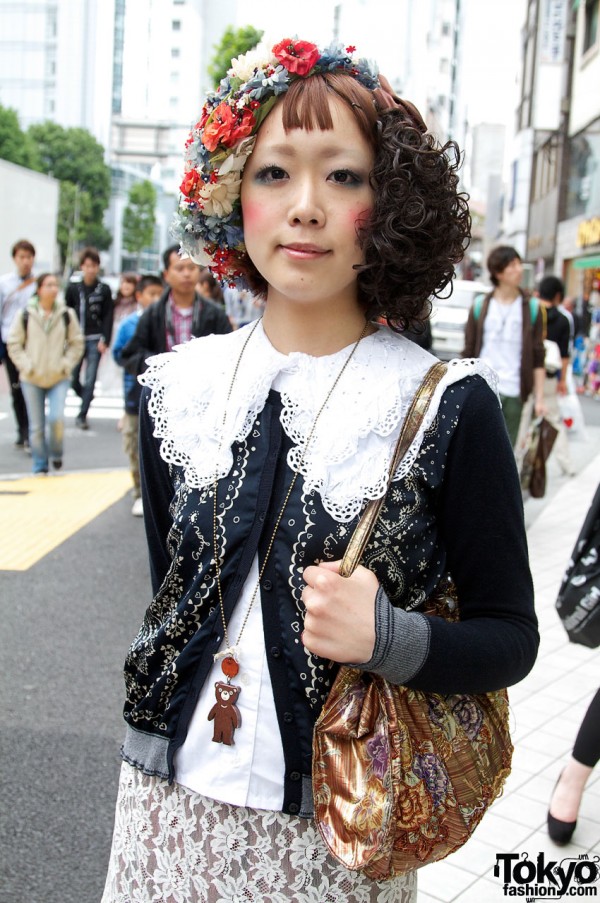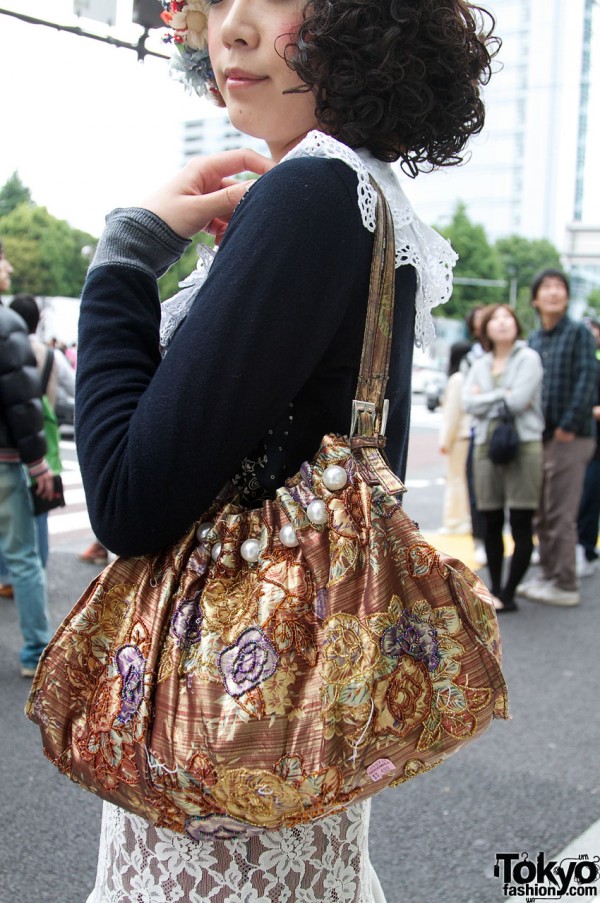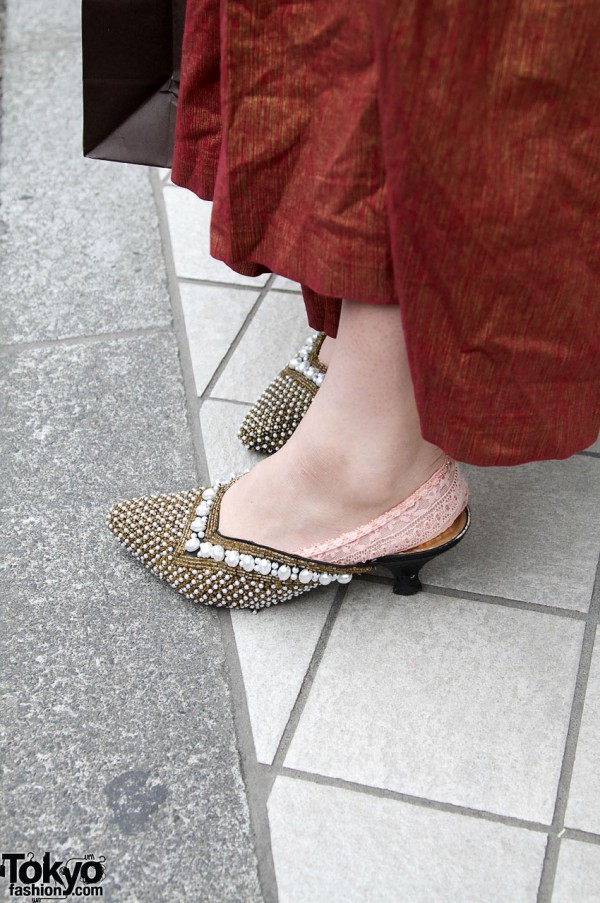 Click any photo to enlarge it.