This unique style of this couple who we met in Harajuku made us stop and ask for some photos. The cool guy on the left with long hair is 25-year-old Juro. He's wearing a teddy bear print shirt from a resale shop over a gray t-shirt. He's also wearing pink and gray shorts from American Apparel with pastel and gray leggings from Startstyling. His shoes are blue sneakers.
Juro's friend is 24-year old Shizuno. Her dress is a colorful komon kimono with obi sash from A・I・C. She's also wearing brown suede sandals and carrying a small cloth bag.
We asked the couple about their taste in fashion and music. Juro likes Anntian and Cosmic Wonder and likes to listen to free jazz, including Steve Lacy and Sun Ra. Shizuno likes to shop at H.P. France and listen to the rock band Envy.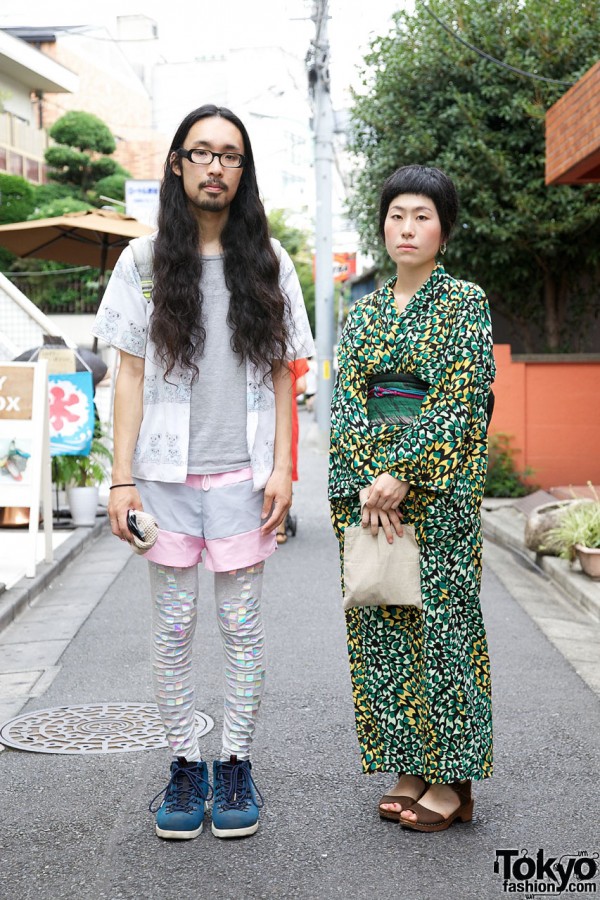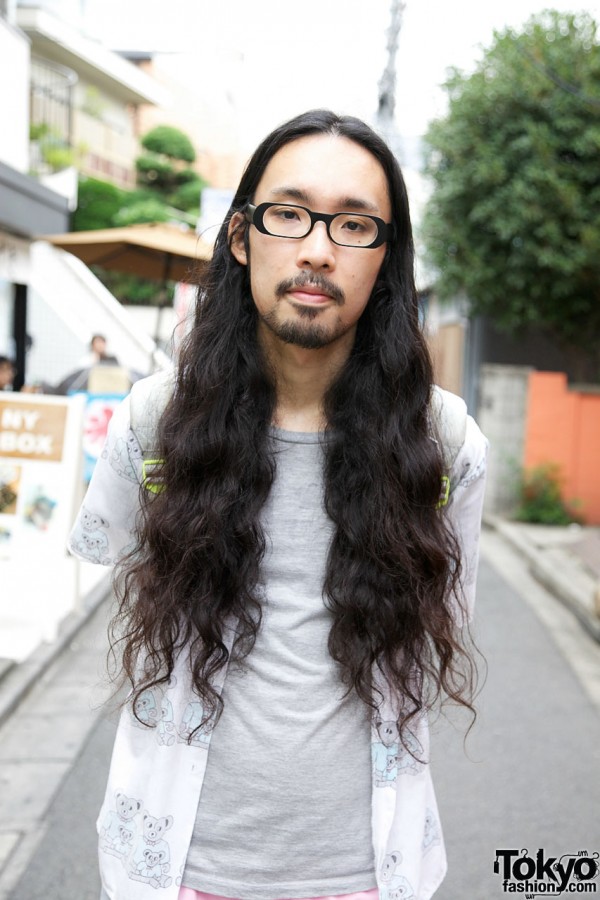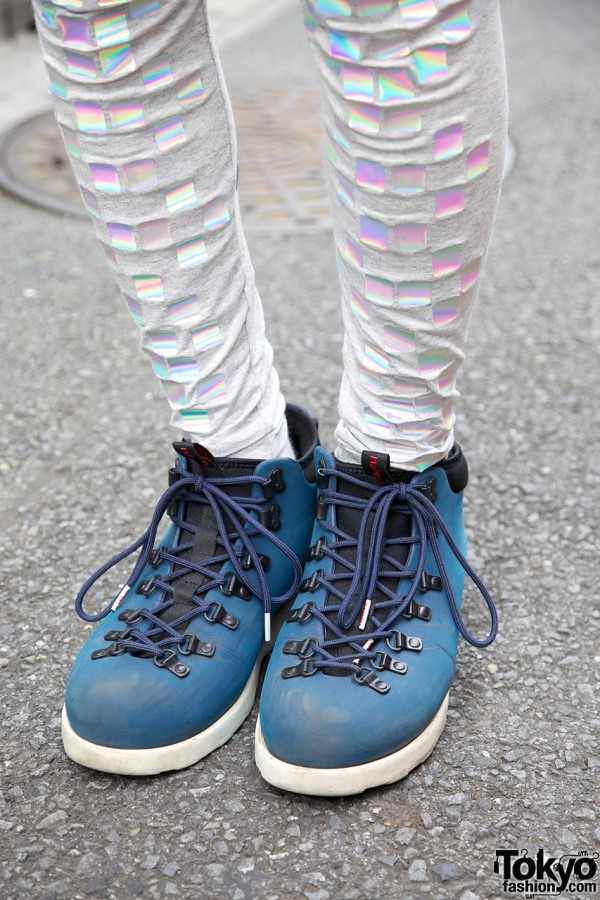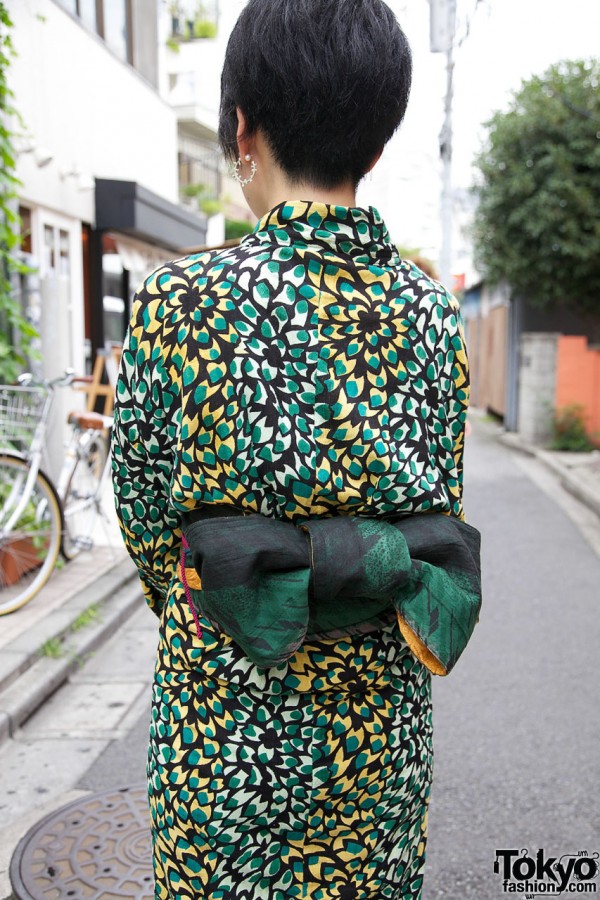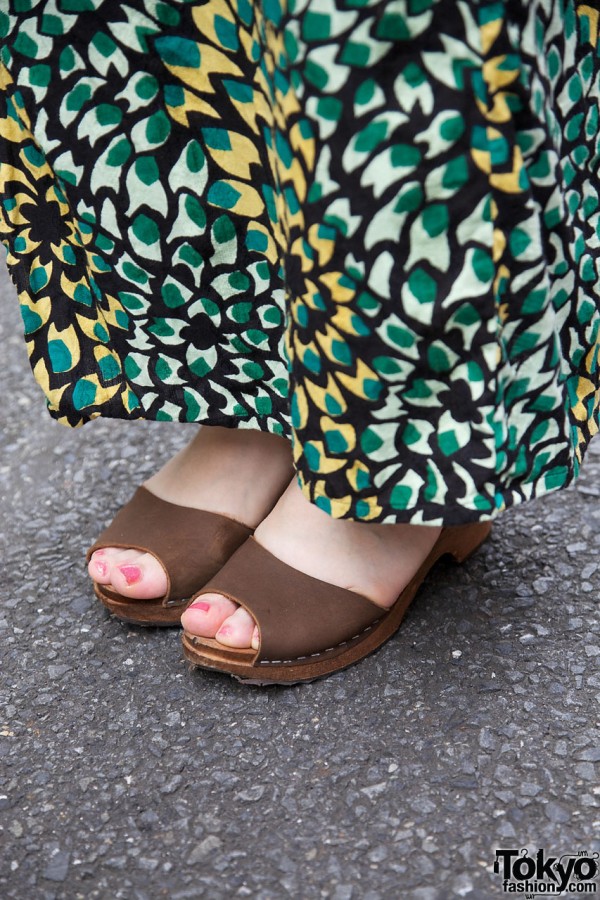 Click on any photo to enlarge it.