Long Locks, Retro Faded Denim & Converse Sneakers in Harajuku
When we saw these two 15-year-old junior high students in Harajuku, the first thing we noticed was their long hair (they're probably wearing wigs – we didn't ask – but we like the look). On the left with a black chiffon scarf tied in a hair bow is Akiho. Her resale outfit has a retro 80s vibe with a faded denim jacket, short floral skirt and pastel watercolor tights.
Akiho's plain white fabric bag is from Muji and her shoes are pink Converse high top sneakers.
The girl on the right with a lavender hair bow is Haruna. She's wearing a striped knit shirt, tie dyed t-shirt and faded denim overalls with bloomer-style legs from Panama Boy. Her black sneakers, worn with white tights and novelty socks, are from a resale shop.
Haruna's accessories include a Toy Story 3 watch, mismatched earrings (with one of them being the Nadia cherries), a bandana tied at her neck and several trendy buttons featuring political references (Marx and FDR) among other images. Her purse if a fun vinyl toe with a bear face.
Akiho told us her favorite fashion sources are Nadia and Panama Boy. Her favorite band is Ginnan Boyz. Hurana likes G2?, Candy Stripper, Bunkaya Zakkaten and Panama Boy. Her favorite music is by The Bawdies and Sakana Cushion.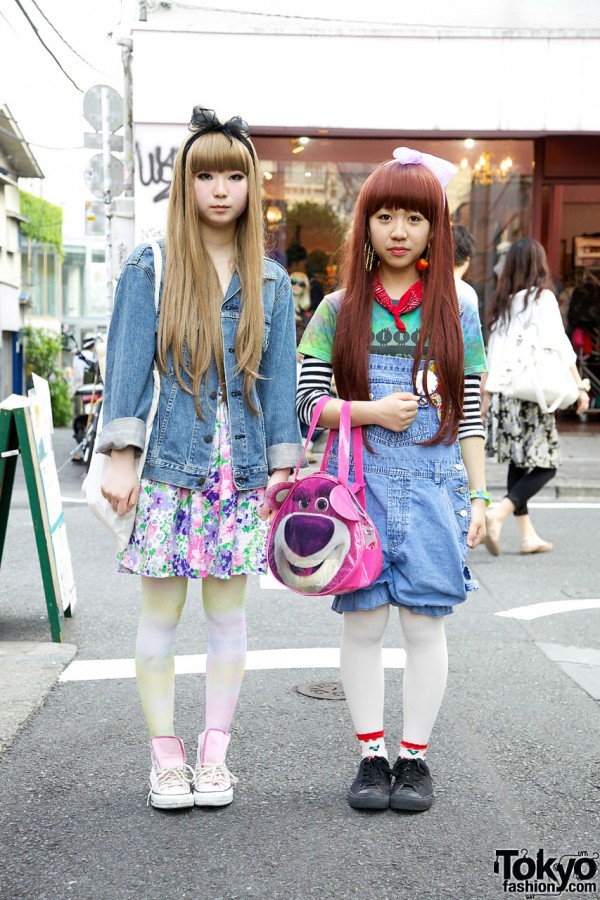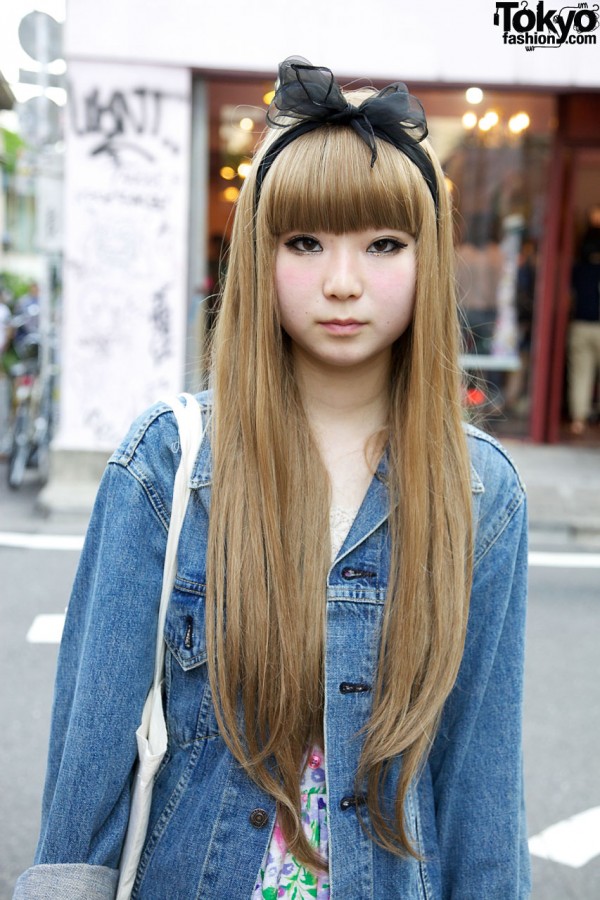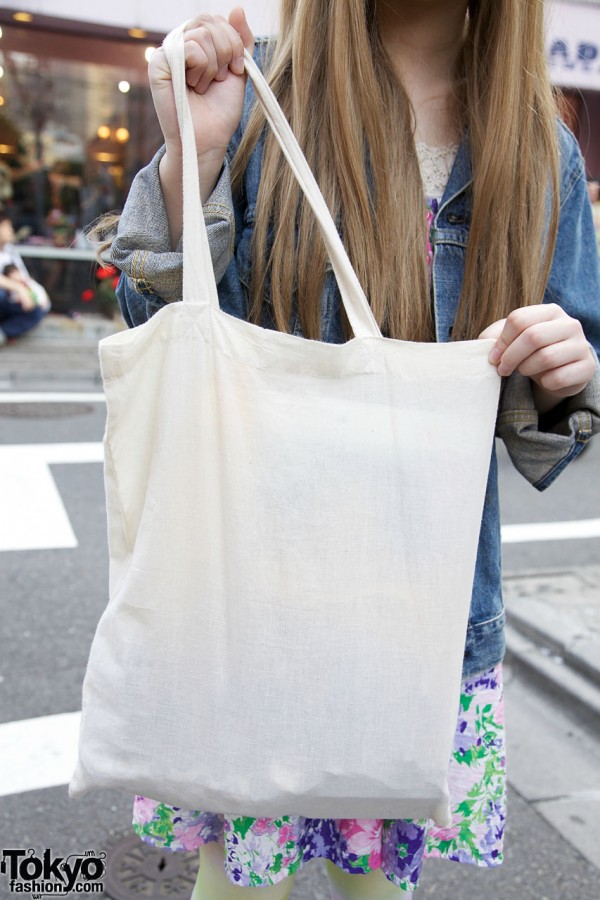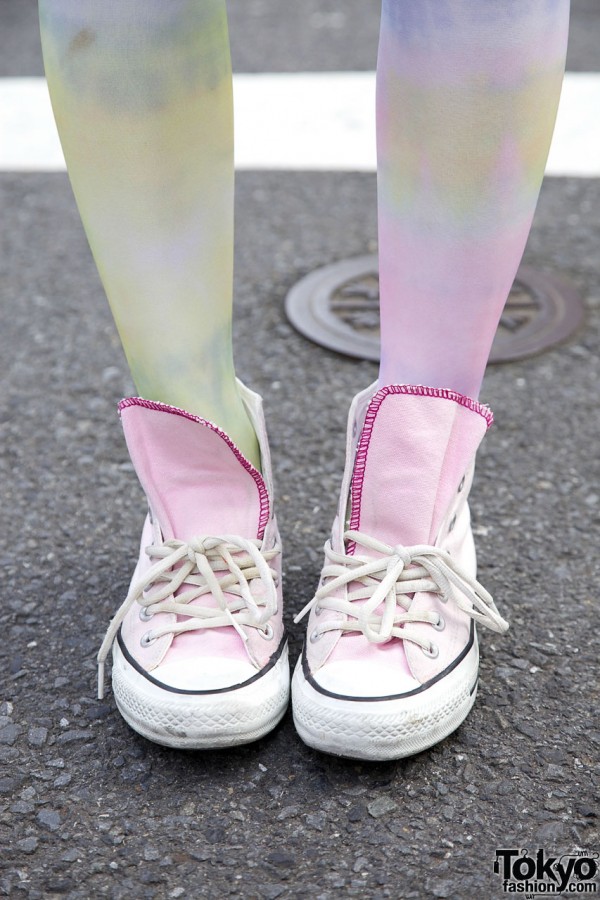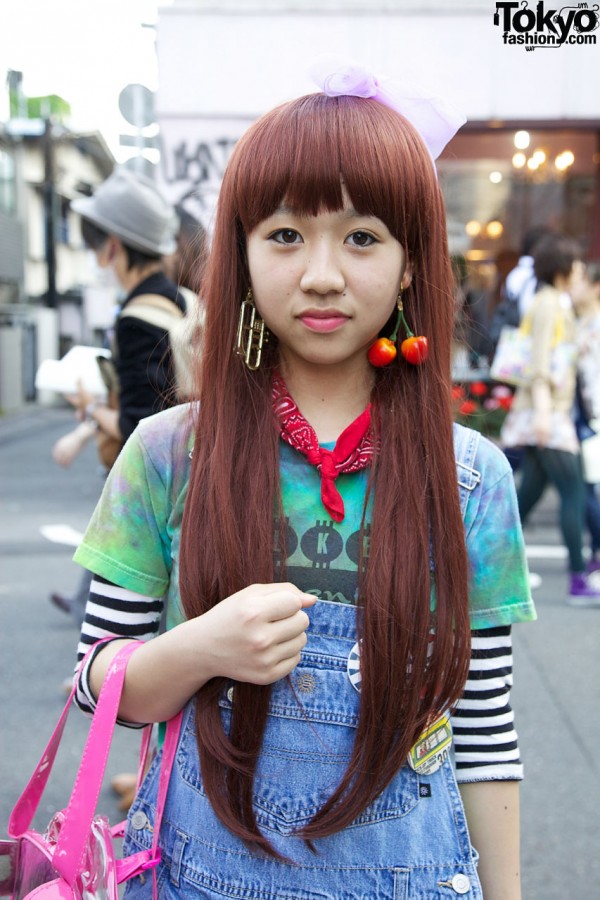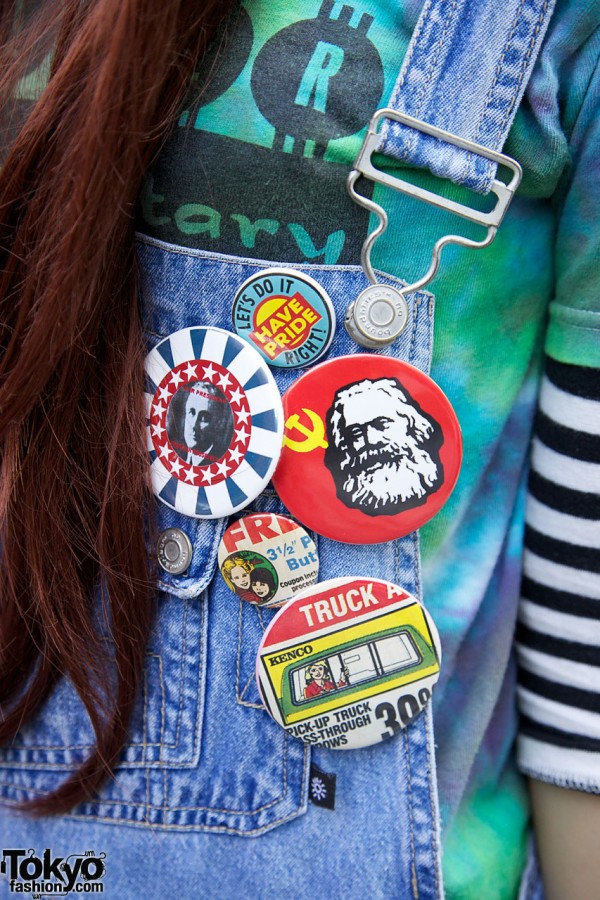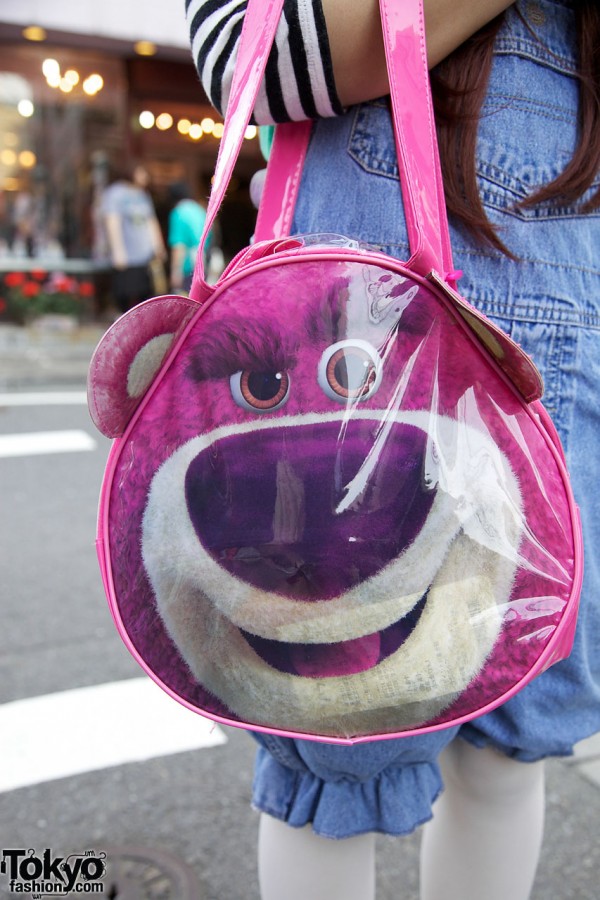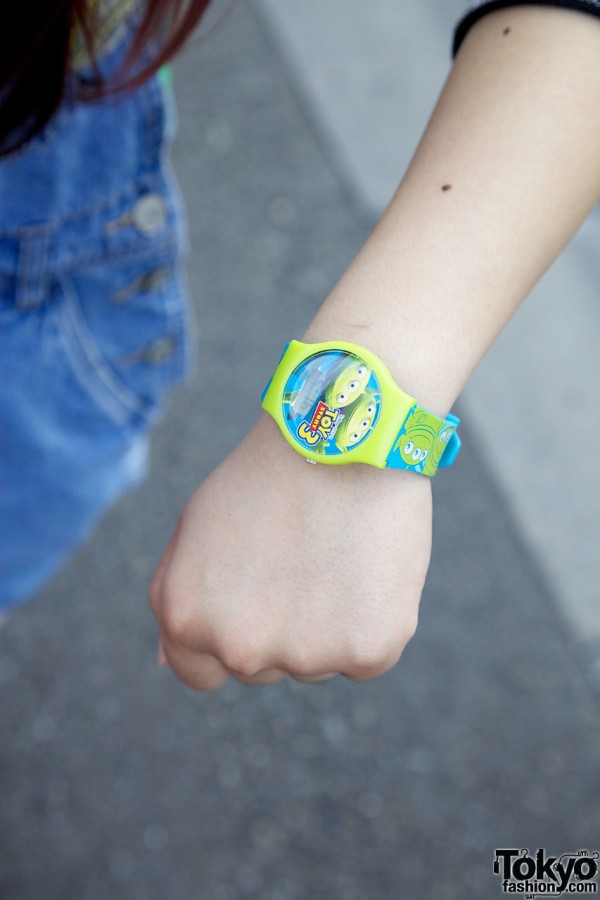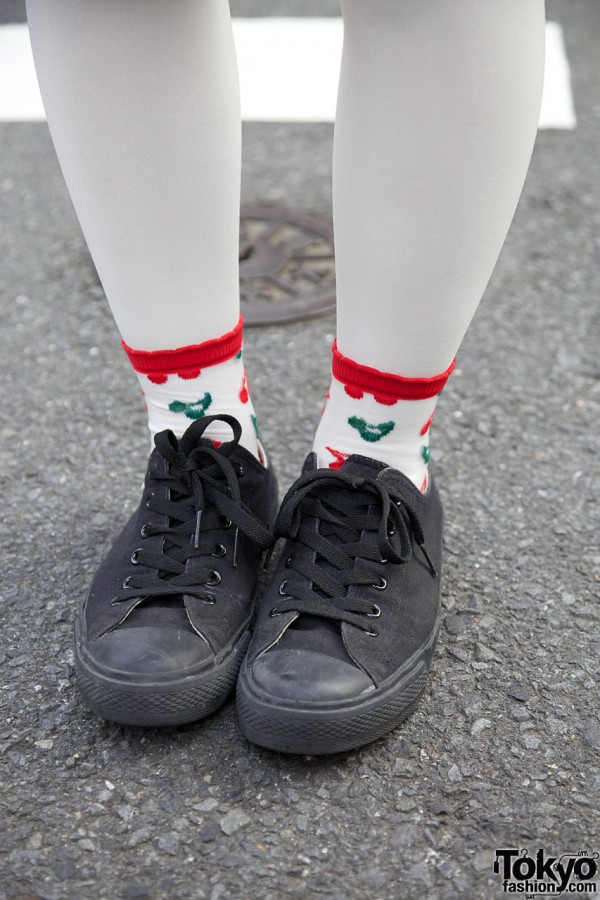 Click on any photo to enlarge it.