Long Mikio Sakabe Top & Fantasy Toy Rings
This cool guy with a distinctive hair style and blue-rimmed sunglasses is Ren, a 20-year-old college student. He's wearing a long cotton top with a hood from Mikio Sakabe with black tights and quilted black boots that he bought at a used clothing store.
Eye-catching accessories from Zaorick and F.E.A.R. include a bright blue and white graphic scarf, leather and silver wristbands, a Casio G-Shock watch and several plastic fantasy toy rings. He's also wearing a silver ear stud and a plastic earring. His black studded backpack is from Memento.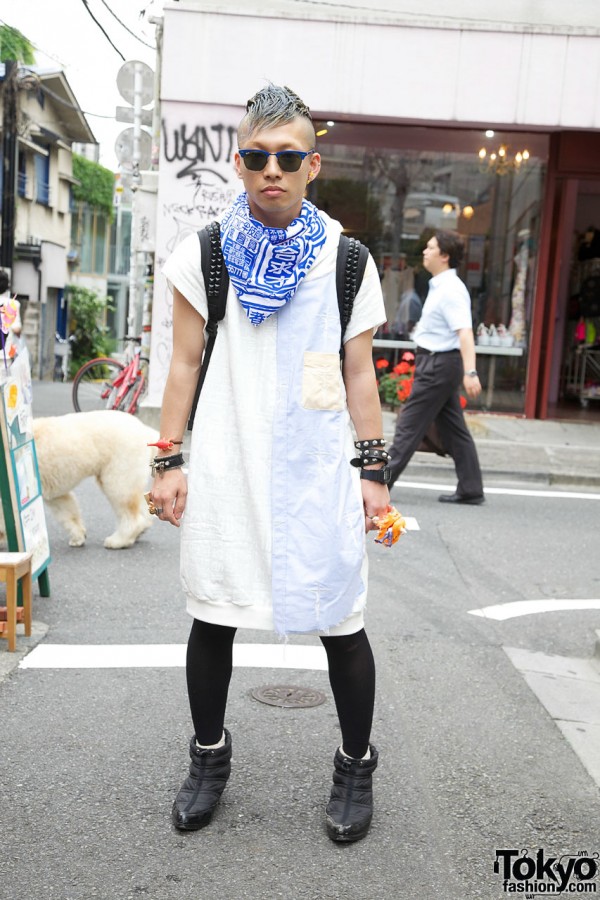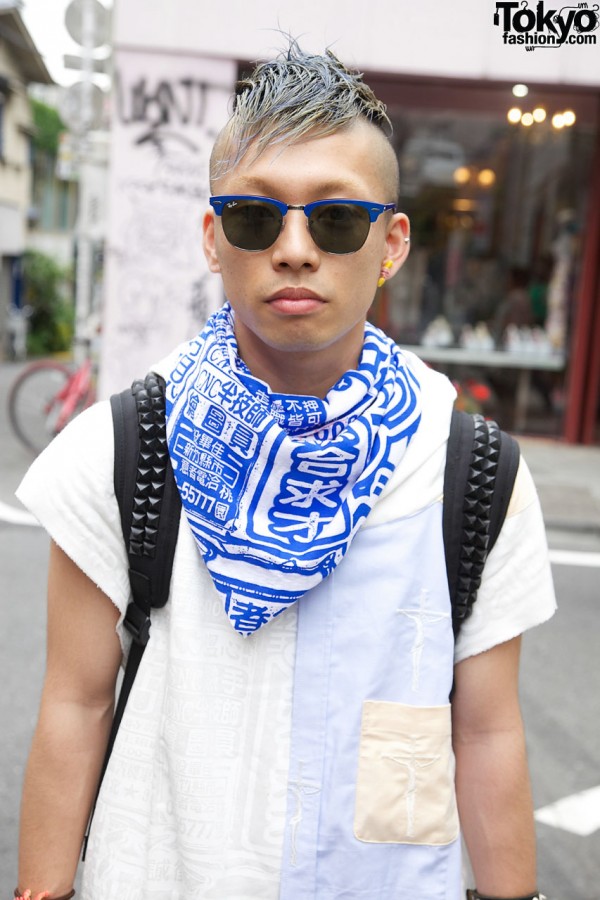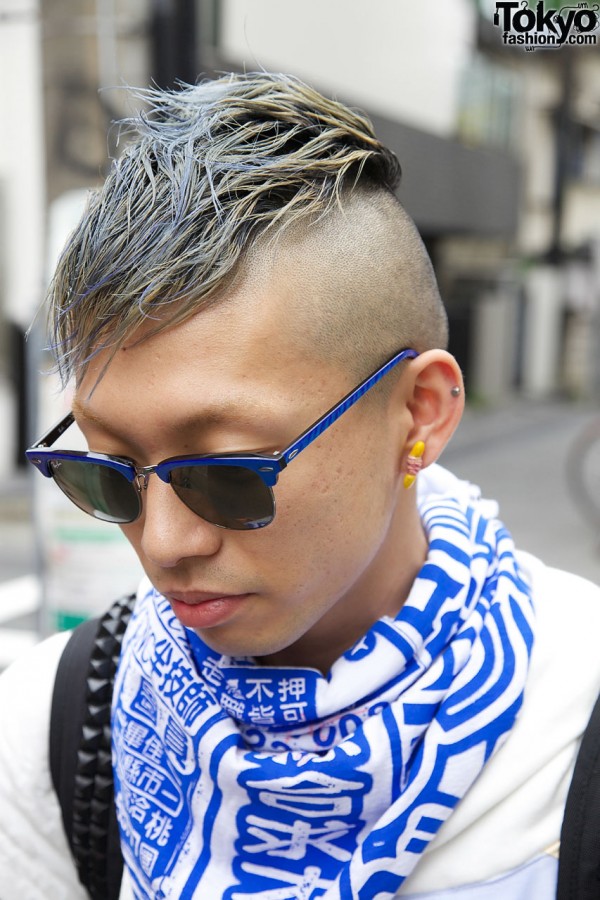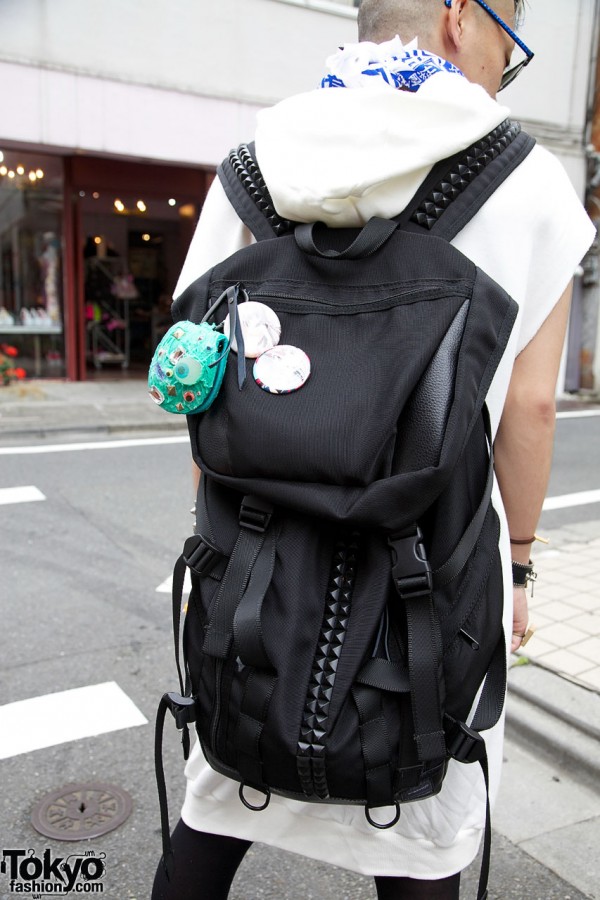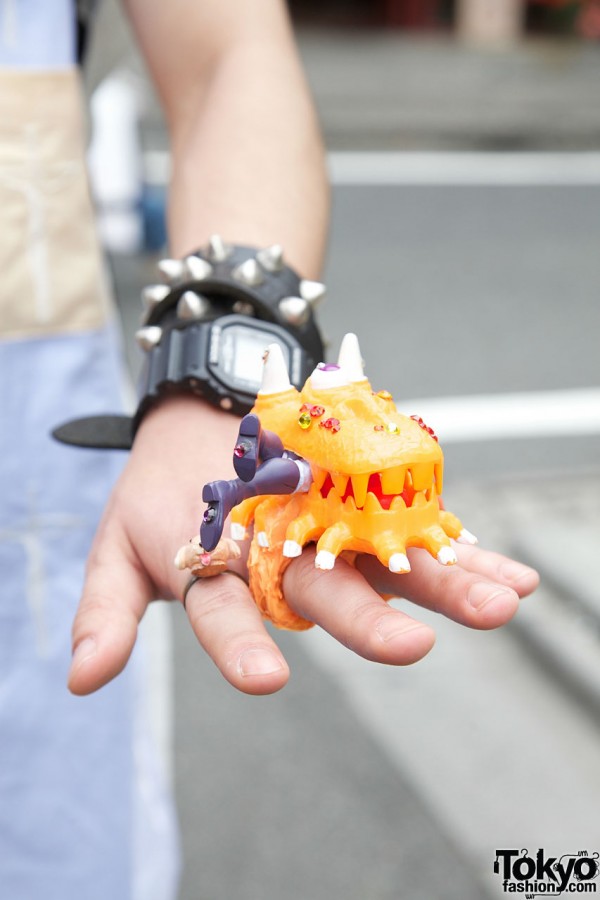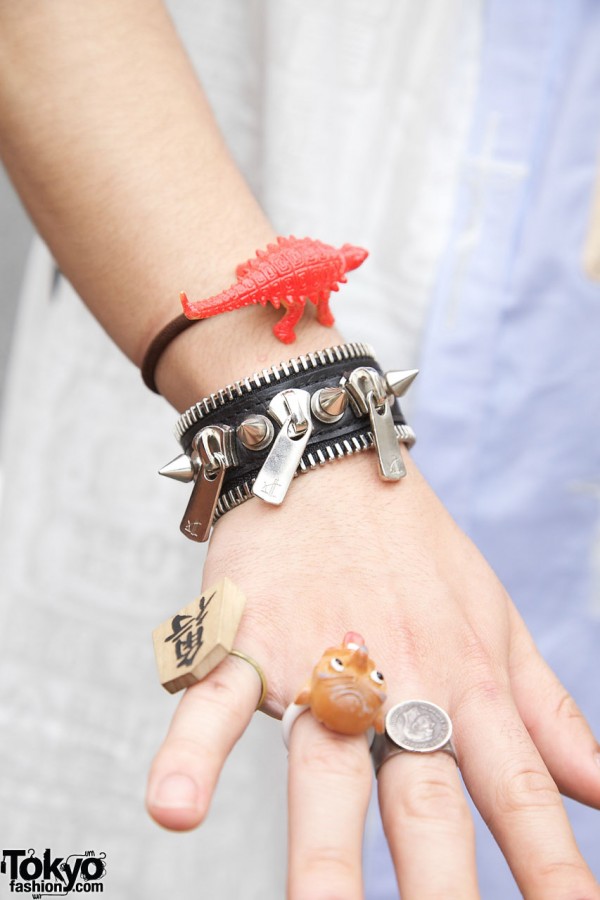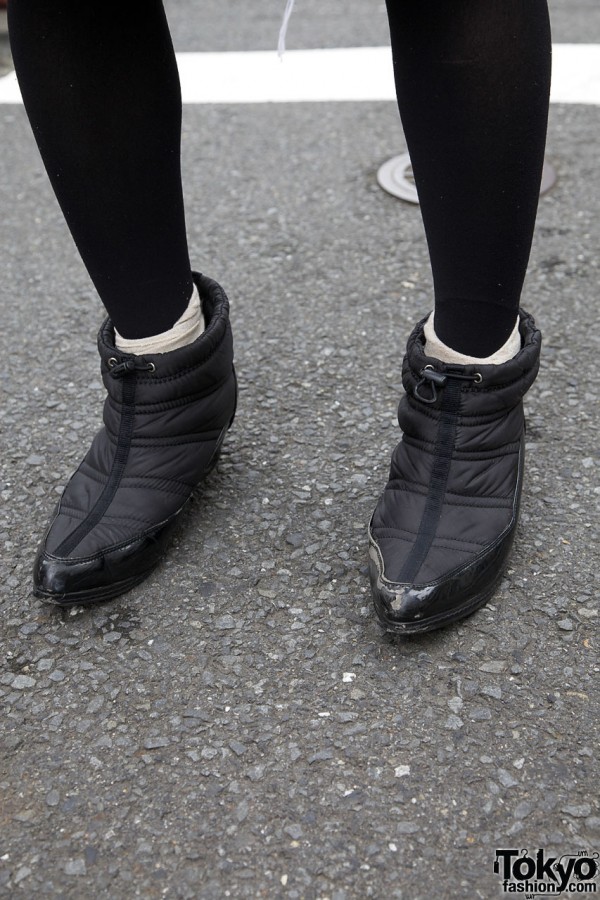 Click on any photo to enlarge it.