Macrame Handbag & Chain Necklace in Harajuku
This cool 20-year-old Japanese guy was photographed on the street in Harajuku. He's wearing a large drapey vintage/traditional-looking coat over several shirts, a large chain necklace, a hat, glasses, shorts, and sneakers. He said that his top was from Amen, his cool macrame handbag from Boy, and his sneakers are Nike. His favorite shops are Boy and Amen, both of which are hipster resale/vintage shops in central Tokyo.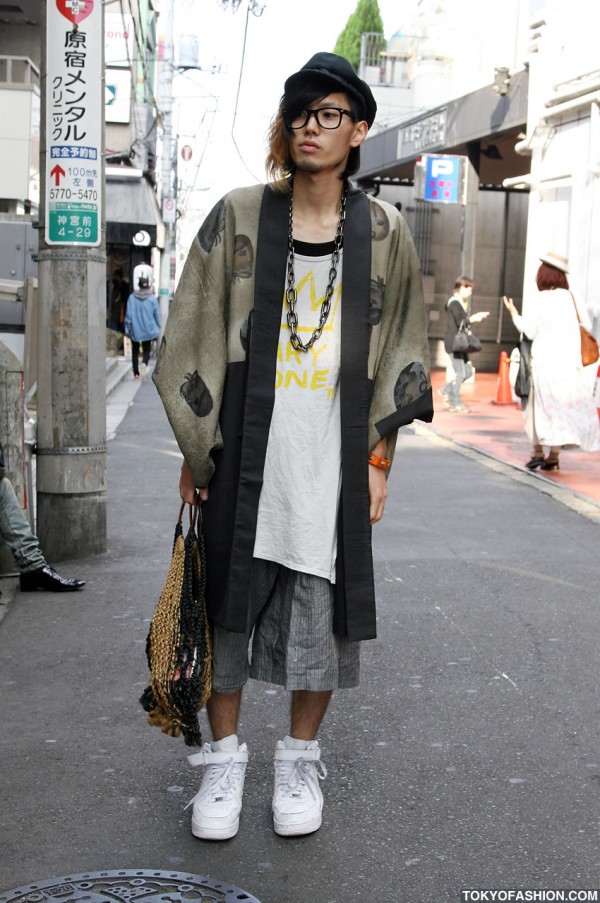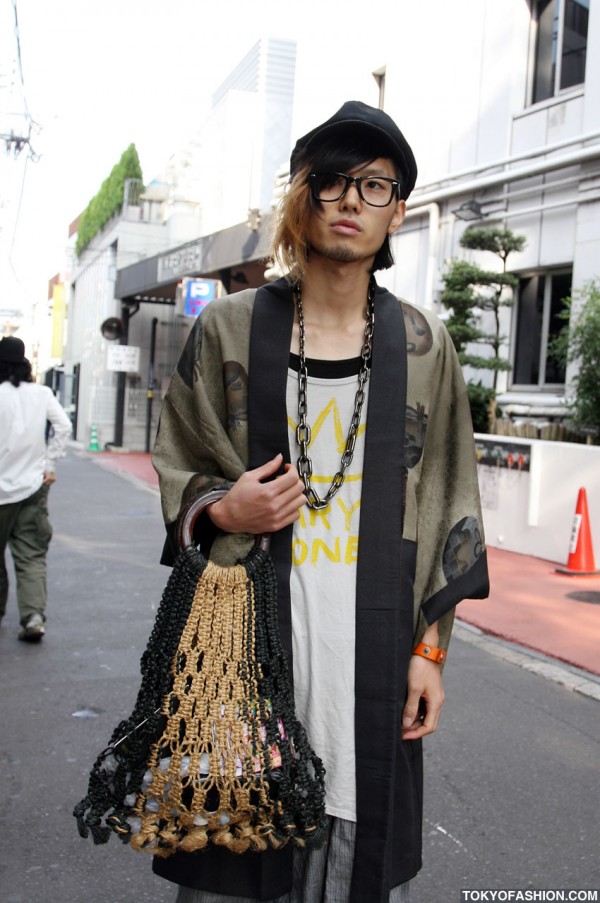 Click either photo to blow it up.