This cool guy with black and blonde hair is Seita, an 18-year-old specialty school student. A fan of Marilyn Manson, Seita is dressed in a black Monomania t-shirt with the signature logo in pink and black Gadget Grow pants with buttoned cuffs. He's also wearing a black cardigan with a black shawl draped in front. He's carrying a large plaid backpack decorated with a furry toy.
His two-tone platform shoes are from Tuk. His accessories from Monomania include a spiked wristband and a handcuff necklace.
Seita told us his favorite fashion brand is Monomania.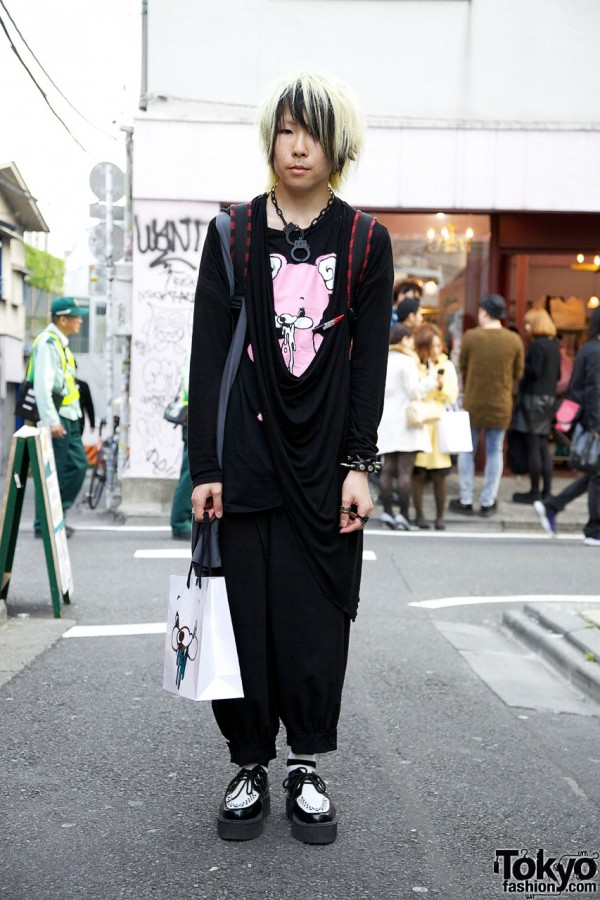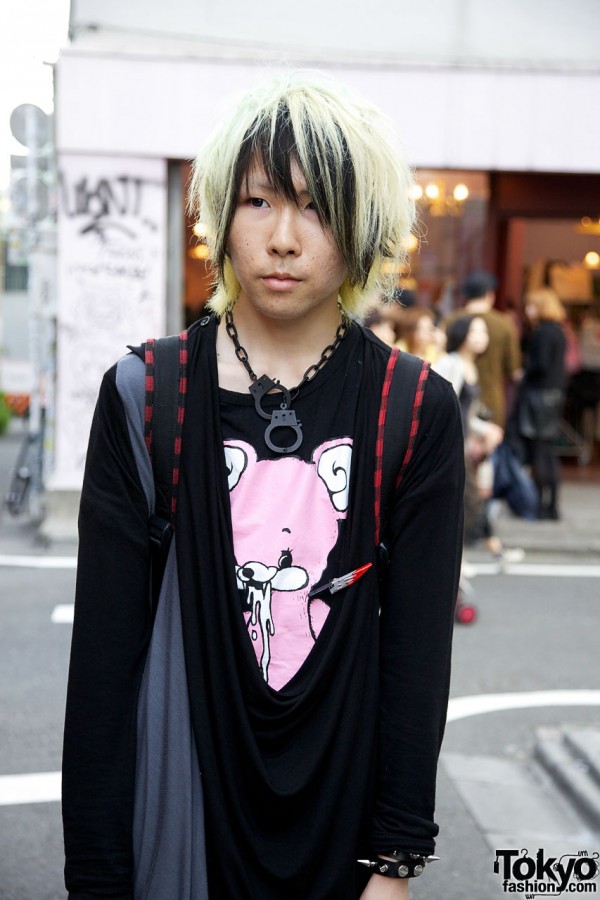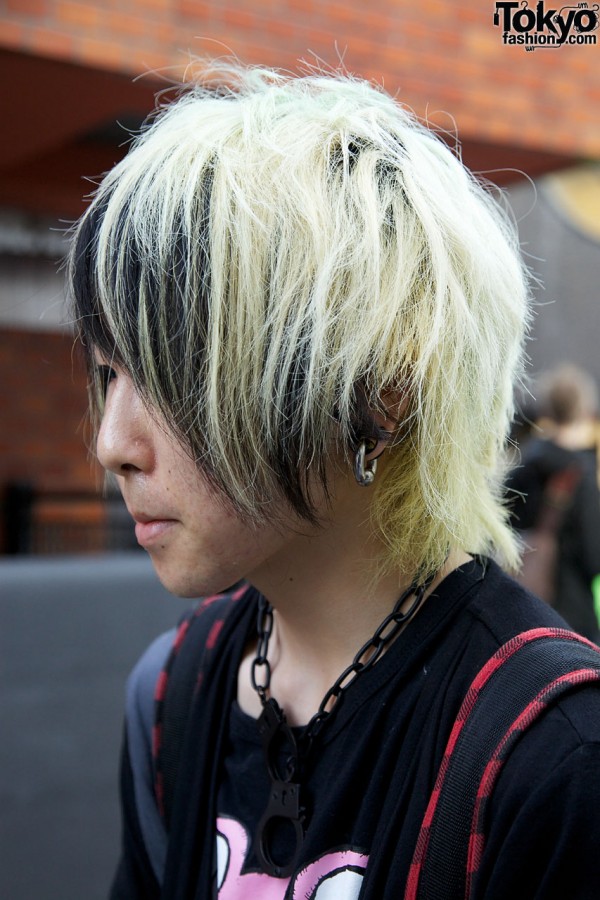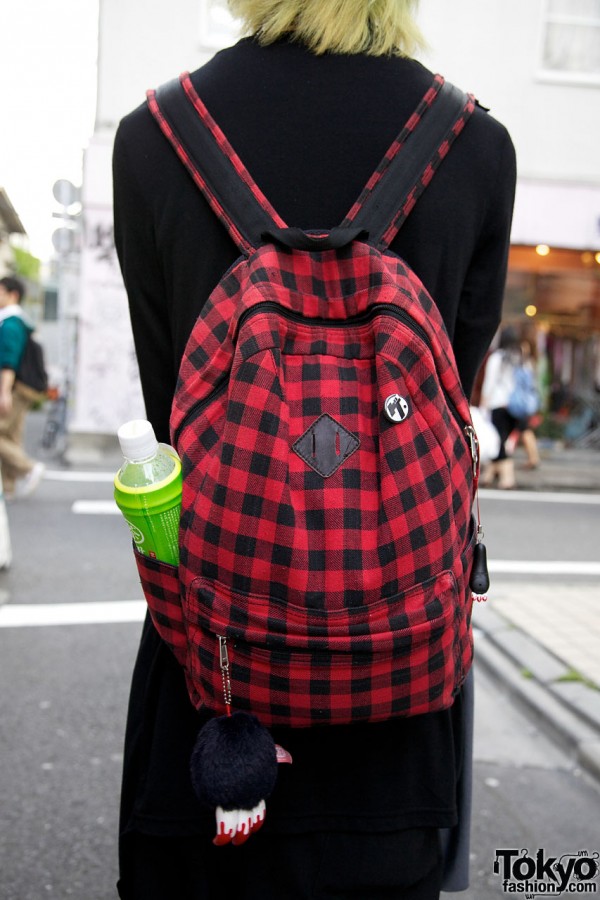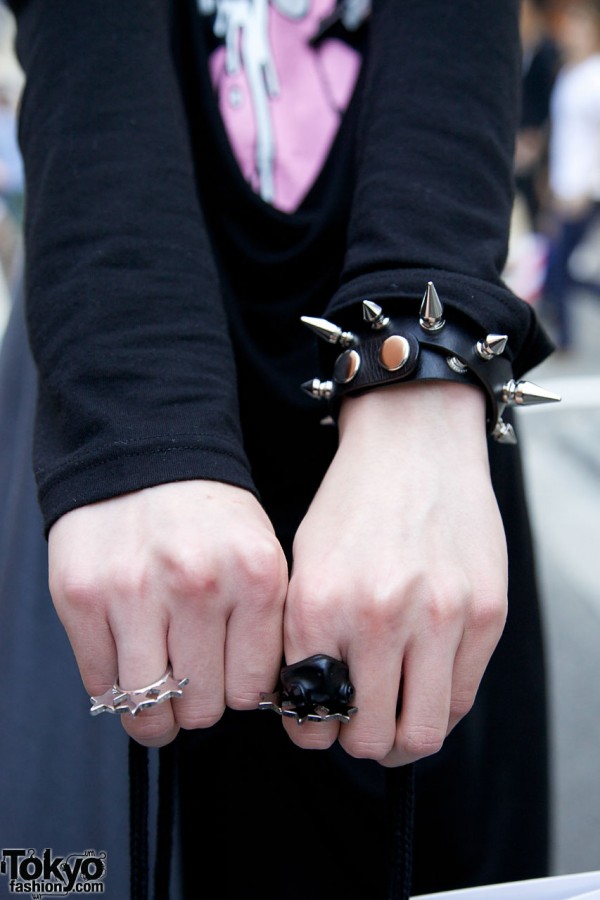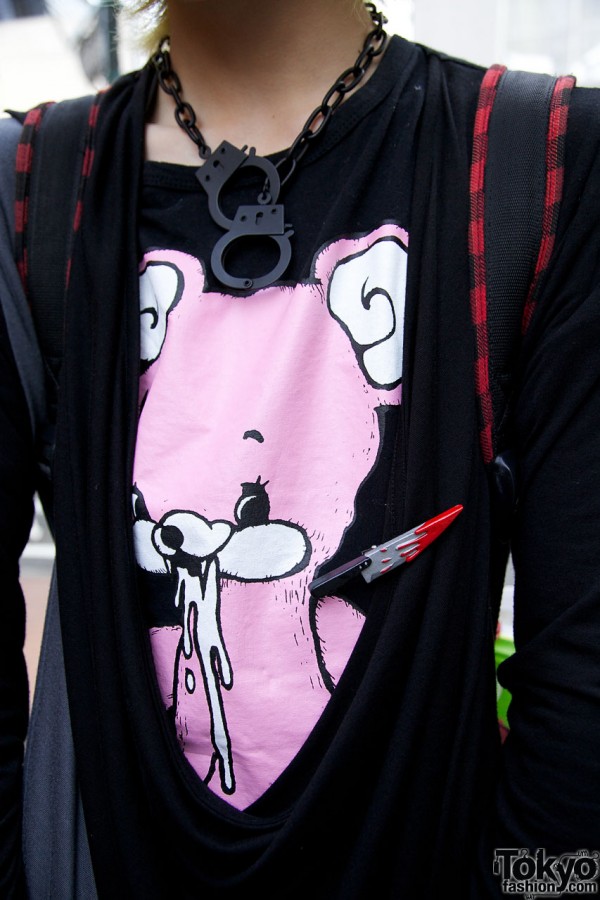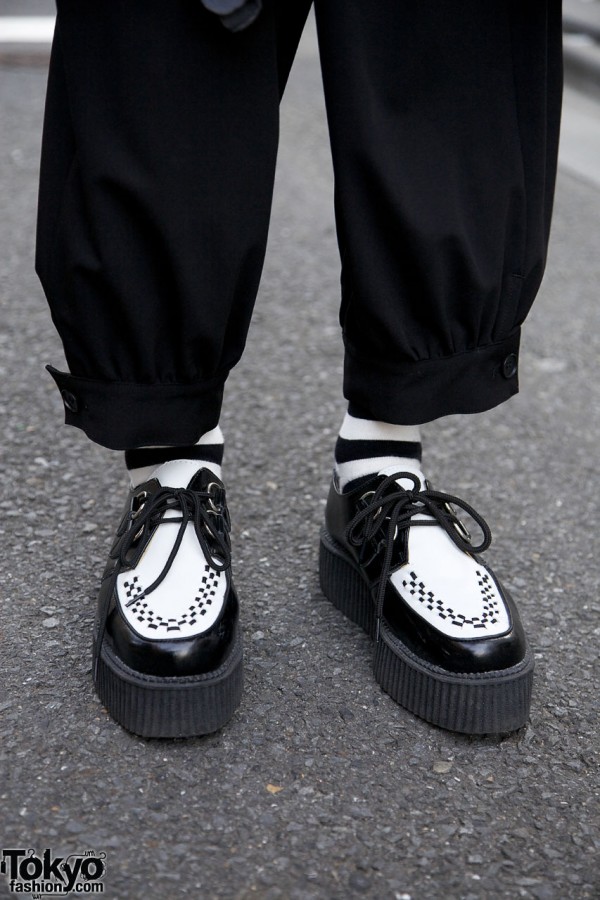 Click on any photo to enlarge it.