Marks & Spencer Twiggy Bag in Harajuku
A Japanese girl in Harajuku carrying a large Marks & Spencer organic cotton tote bag with an illustration of Twiggy. As for fashion, this stylish girl is wearing a black captain's hat, a blue and pink button up dress with a wide belt, and brown heels. She is also wearing a Vivienne Westwood logo ring.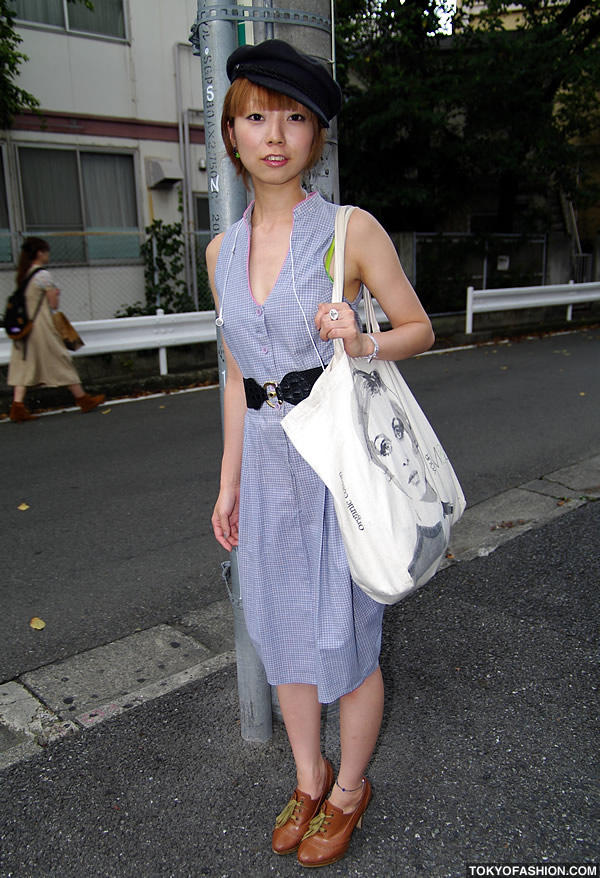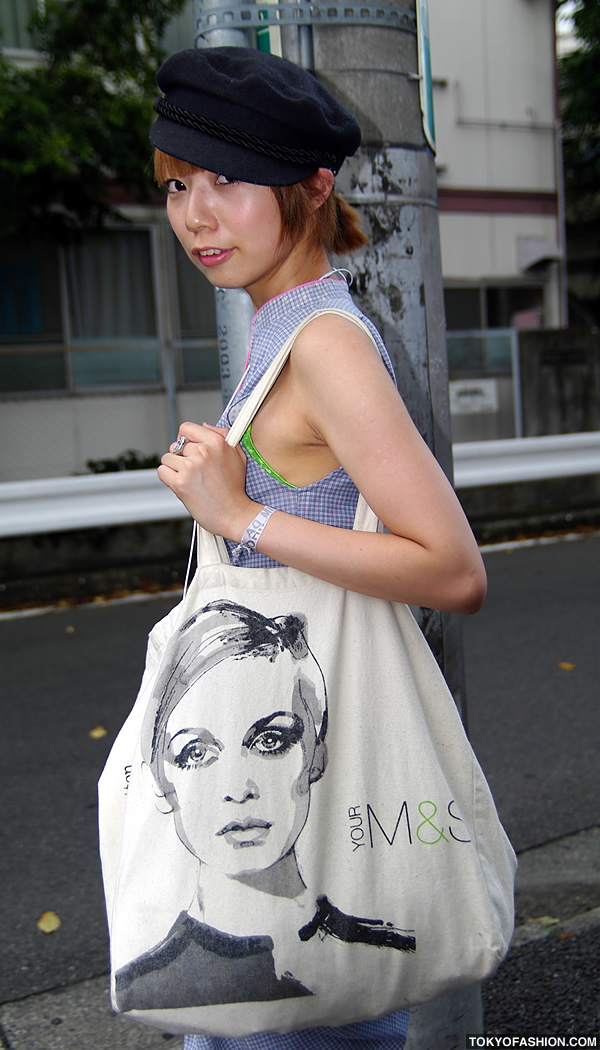 Click the top photo to enlarge it.