This stylish girl is Moriyama, a 16-year-old student. Her outfit includes a Kinsella undershirt and a black maxi dress from Ksubi. She's also wearing a black jacket embellished with studs and medallions. Her black and purple bag, which features an abstract print, is from Midwest and her red platform sneakers (see closeup photo below) are from Nadia.
When we asked Moriyama about her favorite fashion brands and shops she told us she likes Midwest and Ksubi.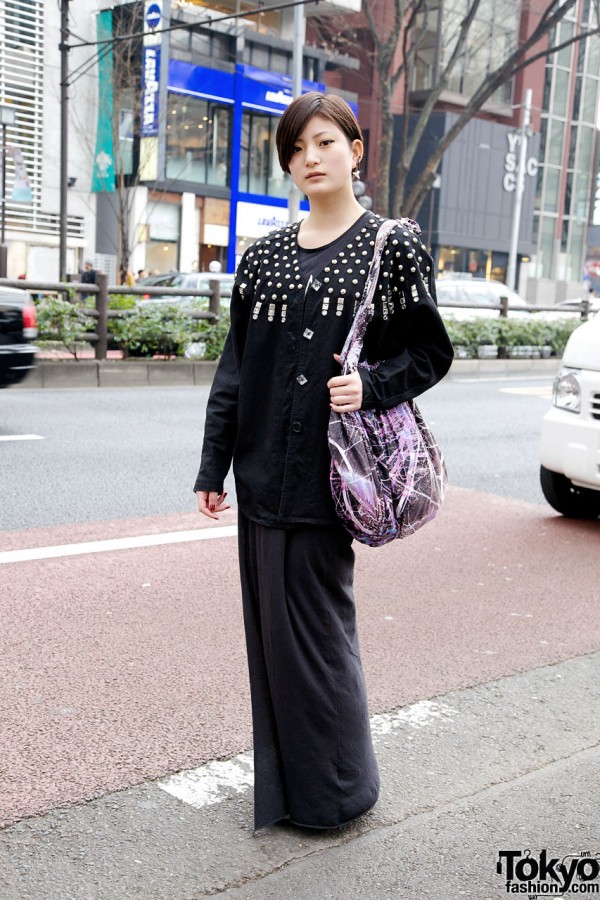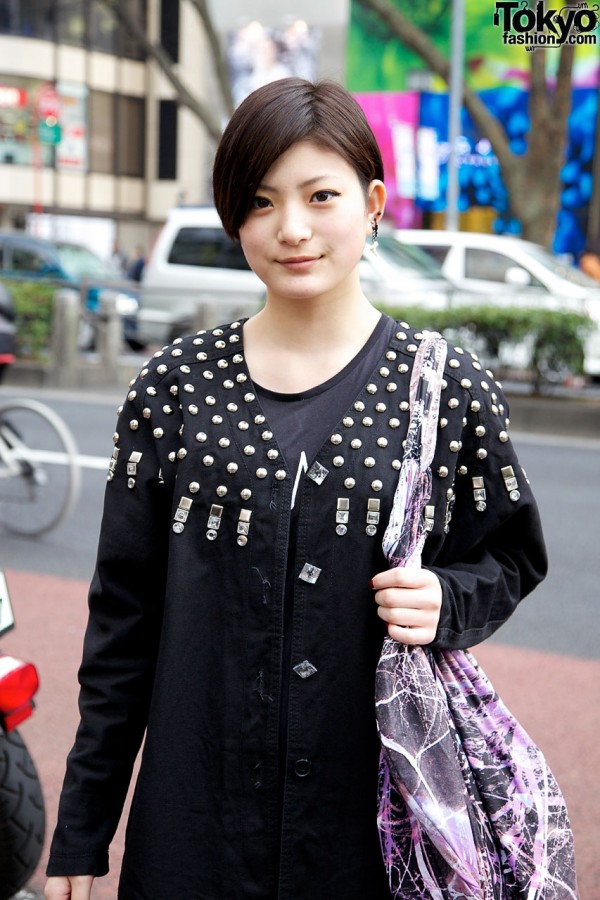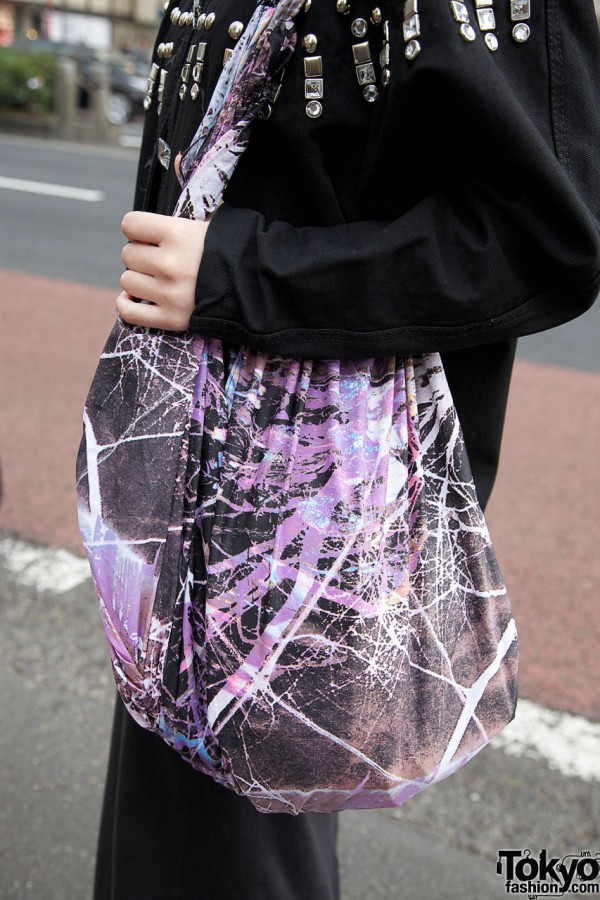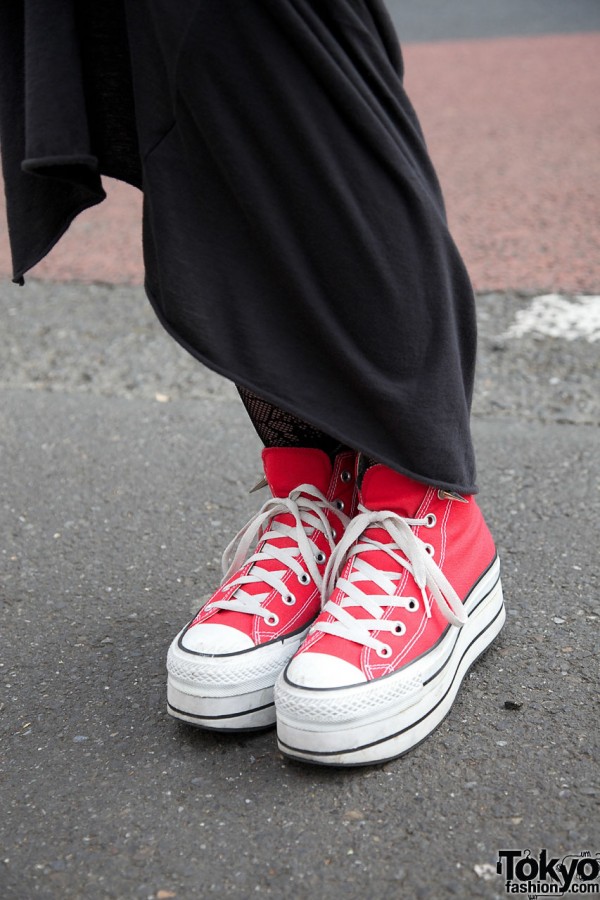 Click on any photo to enlarge it.