Mickey Mouse, Uniqlo & Vivienne Westwood
This cool guy with black and white style is a 22-year-old student named Seki. He's wearing a graphic Mickey Mouse top from Dog (the Harajuku resale shop) with remade Uniqlo pants. His black work boots were given to him by a friend.
His accessories include a Vivienne Westwood ashtray necklace. His dotted vinyl backpack is from the Tokyo shop called Midwest.
When we asked Seki about his favorite designer labels his answer was Limi Feu and Vivienne Westwood.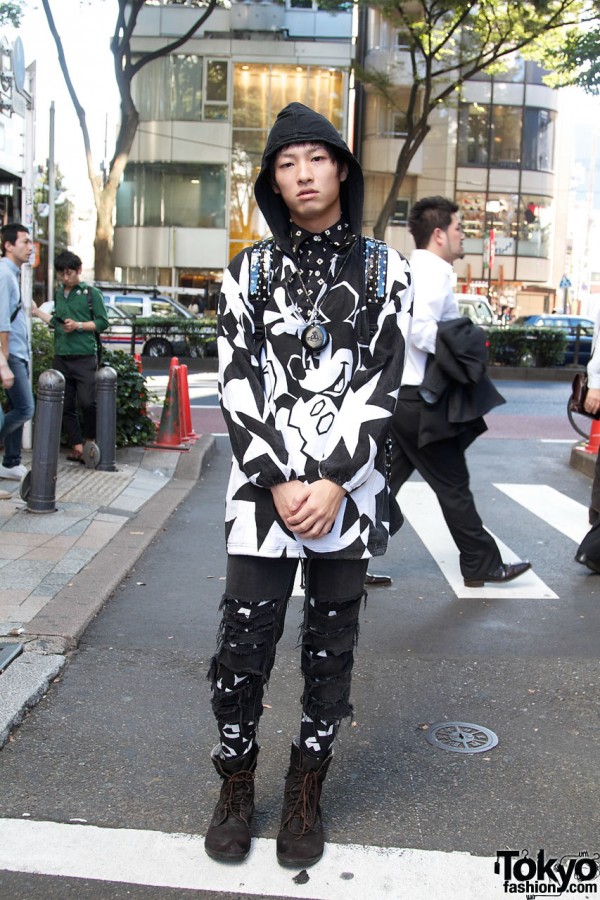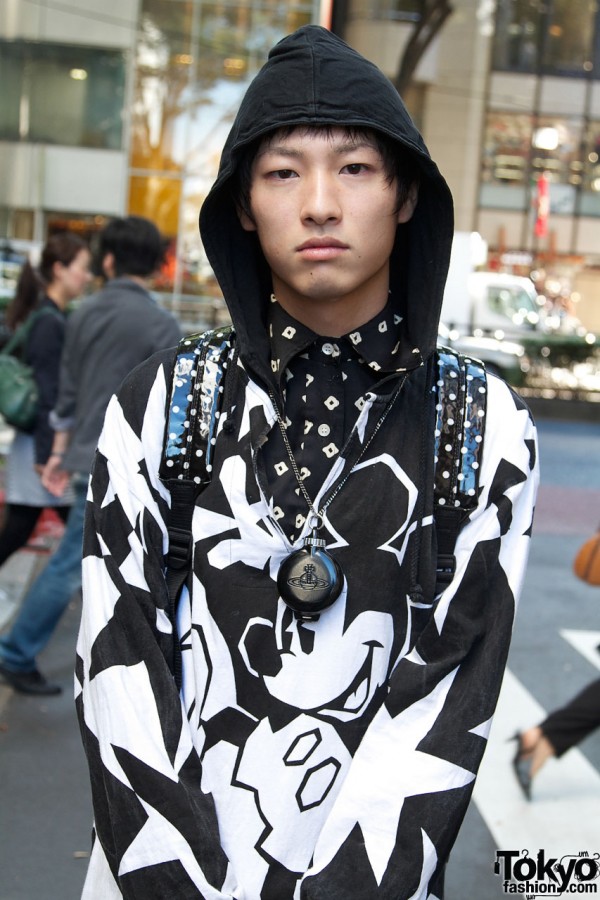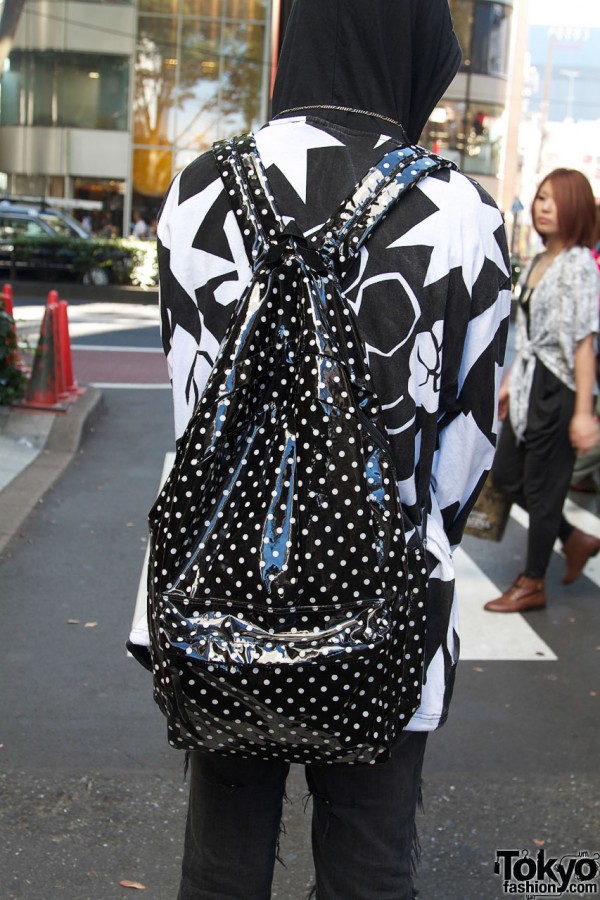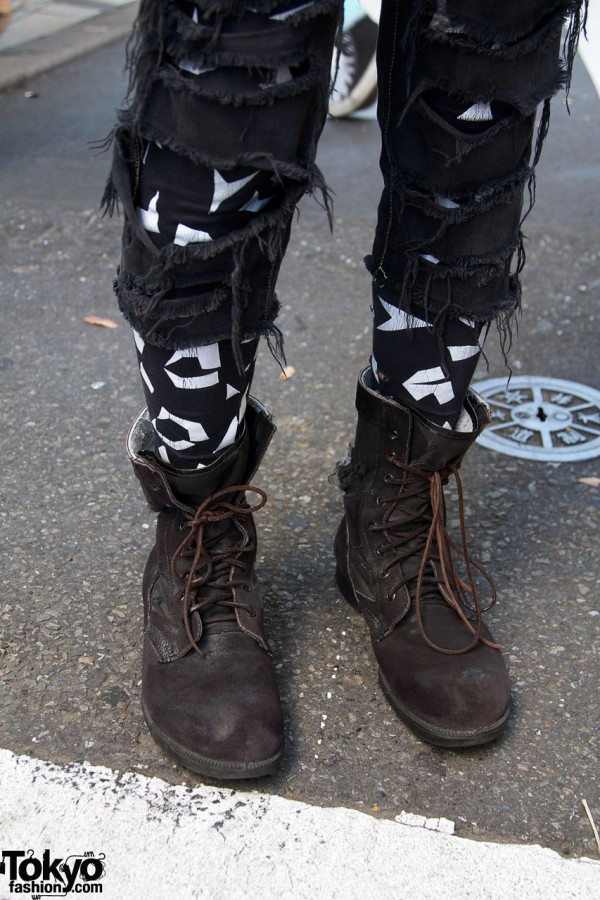 Click on any photo to enlarge it.