Military Cap and Mini with Blythe Doll T-Shirt
This pretty Japanese girl with wavy blonde hair is Hikari, a 19-year-old specialty school student. Her outfit consists of a short zippered cotton skirt and a graphic t-shirt with images of what look like Blythe dolls from a shop on Spainzaka (in Shibuya).
Her accessories from Thank You Mart and Claire's include a wide stretch belt with metallic studs, a Diva Salon necklace and a cute black military-style cap.
Her jewelry consist of a ring shaped like a kiss and a studded leather bracelet. Hikari's black work boots are from a Harajuku select shop named Bunkaya Zakkaten. Her black leggings add a unique touch with a different style on each leg.
Hikari's favorite shop in Tokyo is Nadia and she likes the music of Kana Nishino.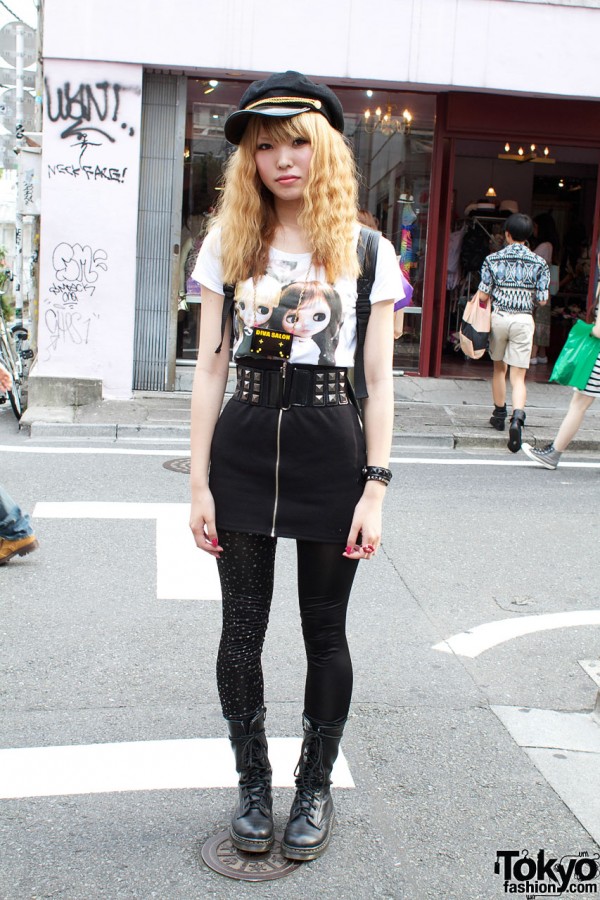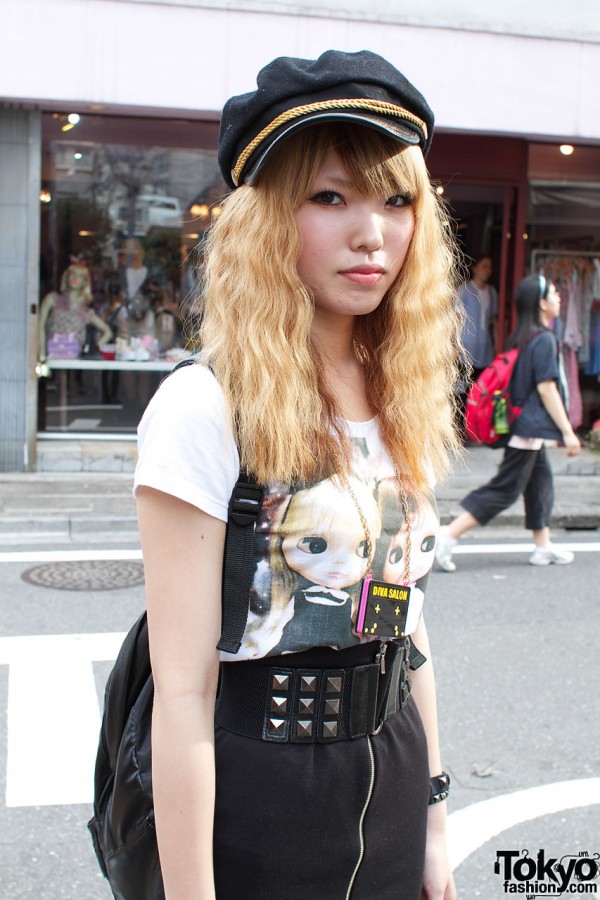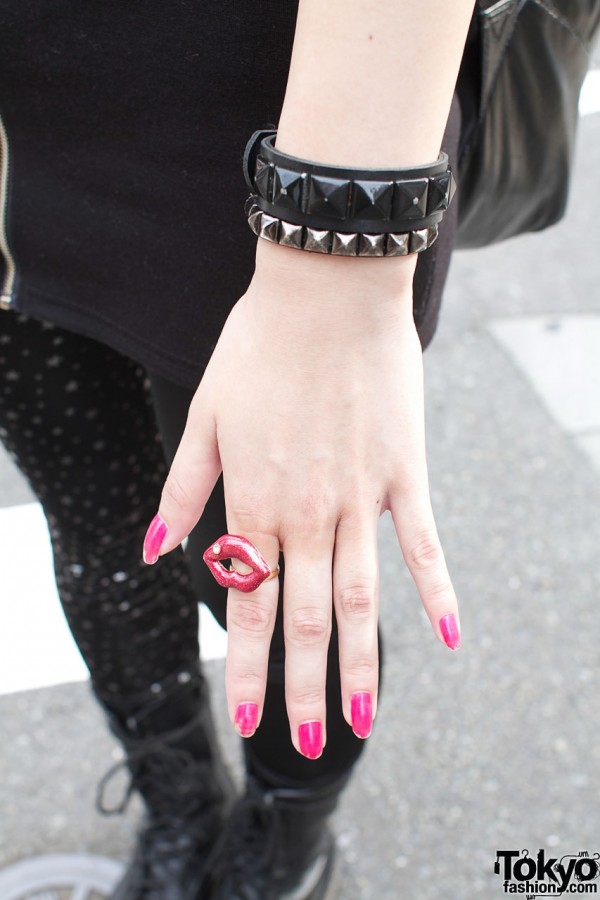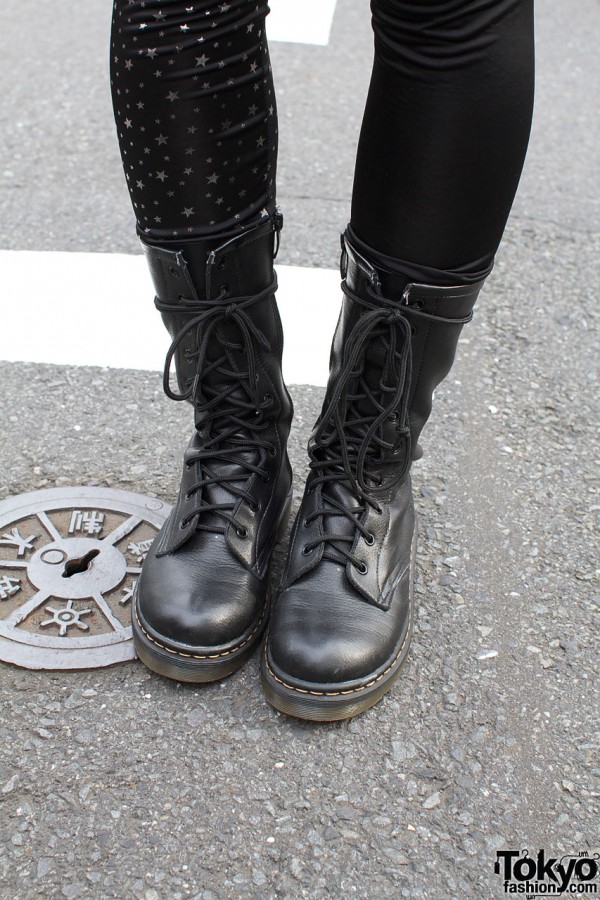 Click any photo to enlarge it.