Miliyah Kato Fans Near Shibuya 109
These two 21-year-old Japanese girls carrying Ober Tashe shopping bags were photographed on the street near Shibuya 109. The girl on the left is wearing a beanie, a leather jacket, a Free's Shop x Suzy's Zoo t-shirt that says "Boof – He has a big red heart on his tummy", denim shorts, black stockings, Dr. Martens boots, and an animal print purse. She told us her favorite fashion brands/shops are Free's Shop and DazzliN'.
The girl on the right is wearing a black beret, a leather jacket, a flowery skirt from the Japanese brand ANAP, black stockings, and black boots. She said that some of her outfit came from Shibuya 109, and that two of her favorite brands are DazzliN' and WC by Wakatsuki Chinatsu.
When we asked about music, both girls said that one of their favorite artists is Miliyah Kato. The girl on the right also likes M-Flo.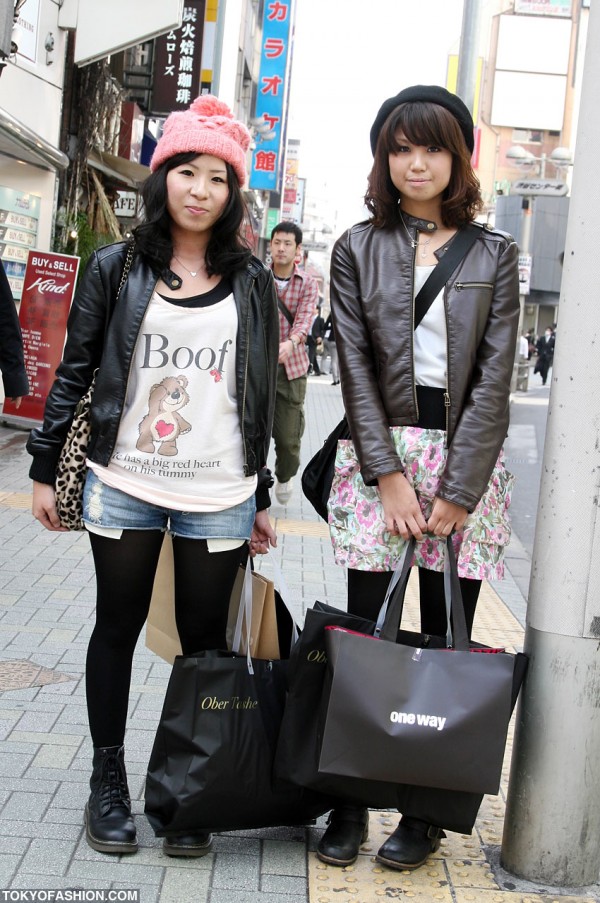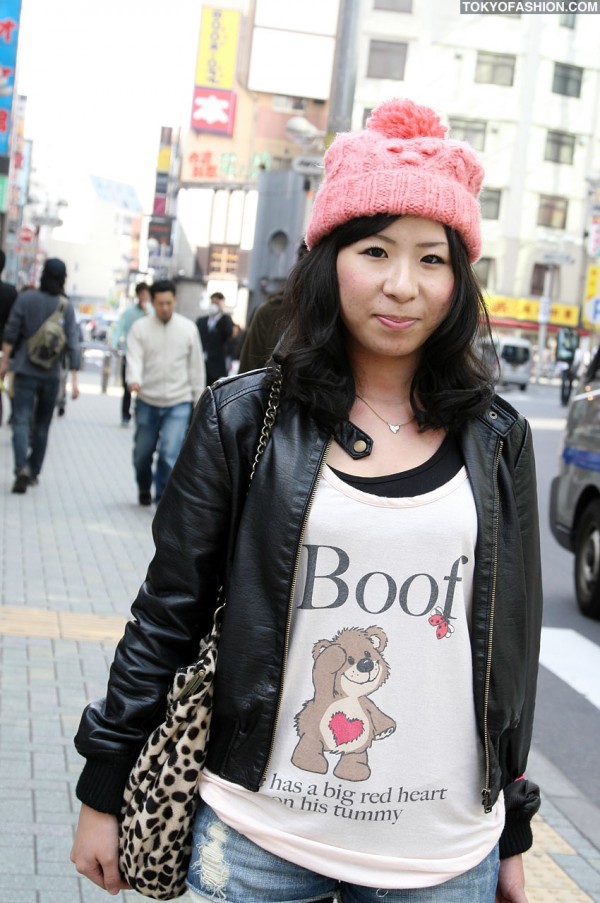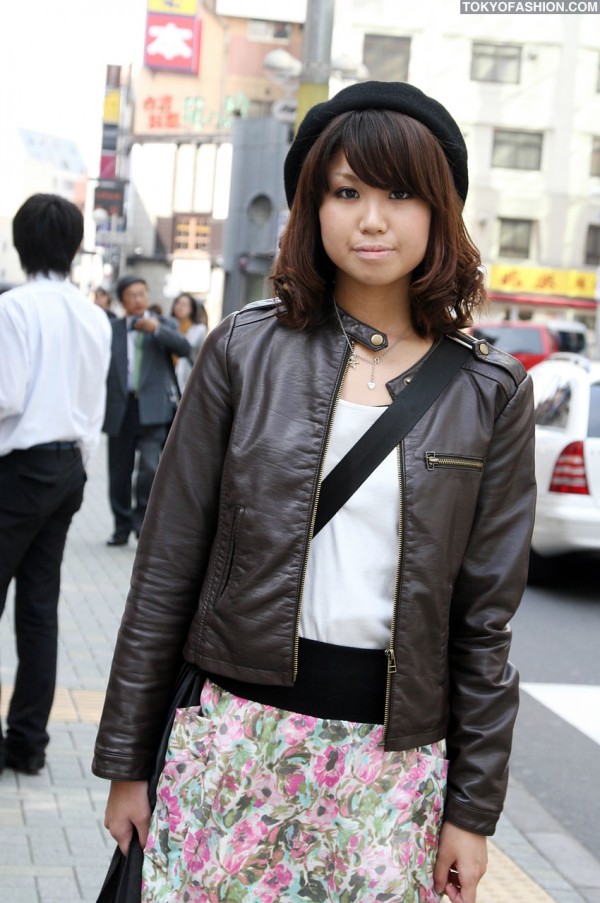 Click any of the photos to enlarge them.