Milk, 6%DokiDoki, Shirley Temple & Doll Head
This is Yuma, who we've photographed in the past in Harajuku. Yuma is a 16-year-old high school student with a distinctive hairstyle and bright blue contacts. Her tops, from 6%DokiDoki and Milk, include a vintage brown jacket over a pink shirt and printed tank top. Her striped short skirt is printed with the Shirley Temple logo.
Yuma's eye-catching accessories, which are a combination of handmade items and pieces from Nile Perch, 6%DokiDoki and Shirley Temple, include bunny ears decorated with a gingham bow and a doll's head. She's also wearing a plastic necklace and a polka dot bow around her ankle.
Bright pink and black tights with yellow shoes complete her outfit. She's carrying a randoseru (child's backpack) and a small purse decorated with a strawberry appliqué.
If you read Japanese, you can find out more on Yuma's website.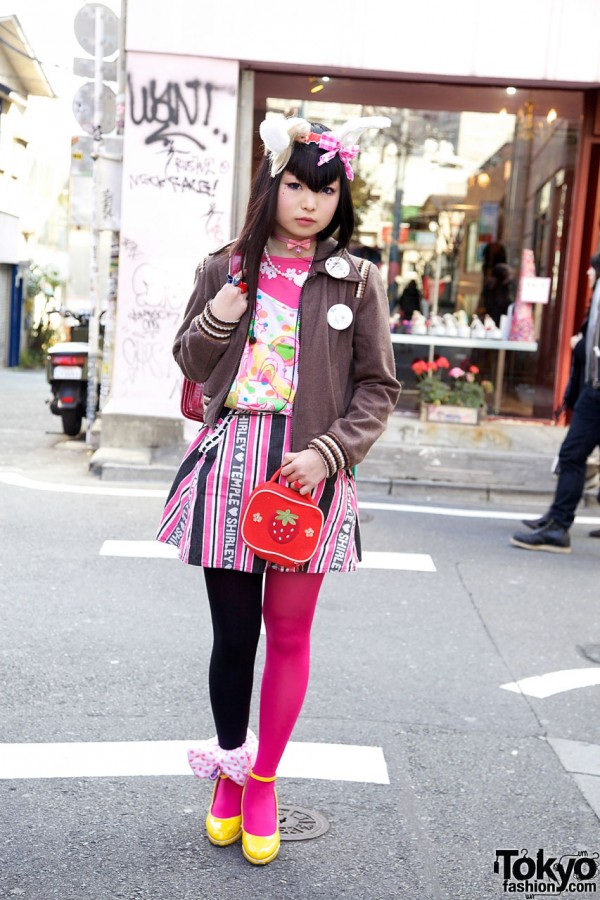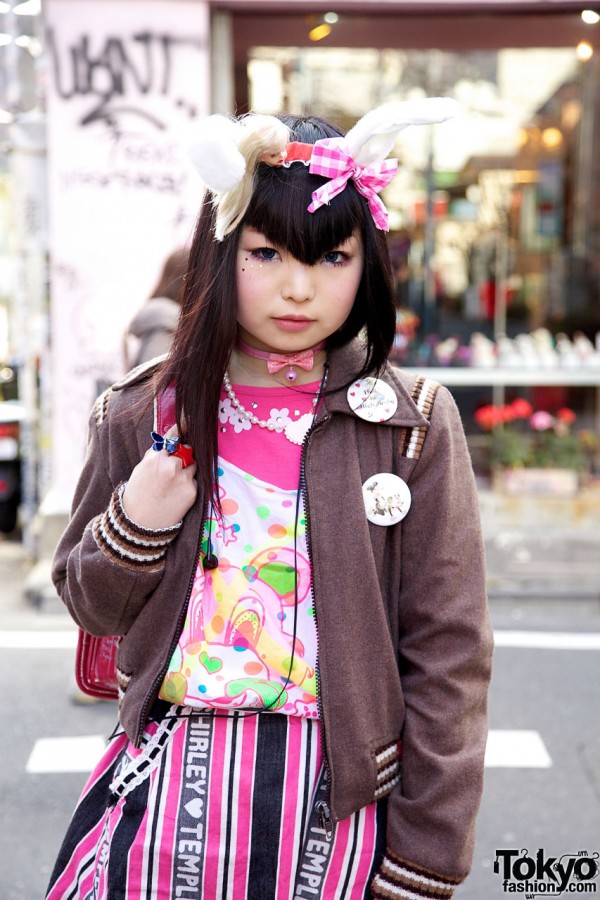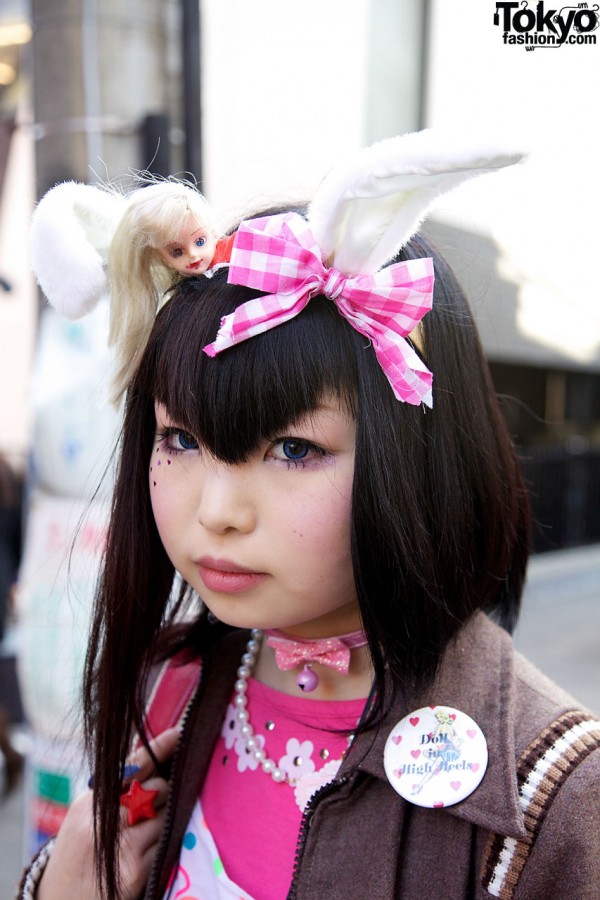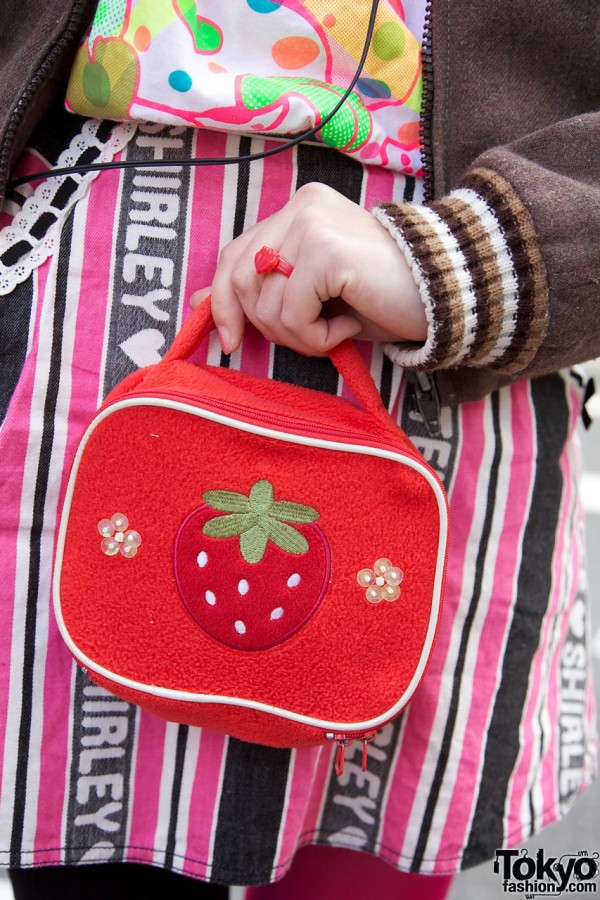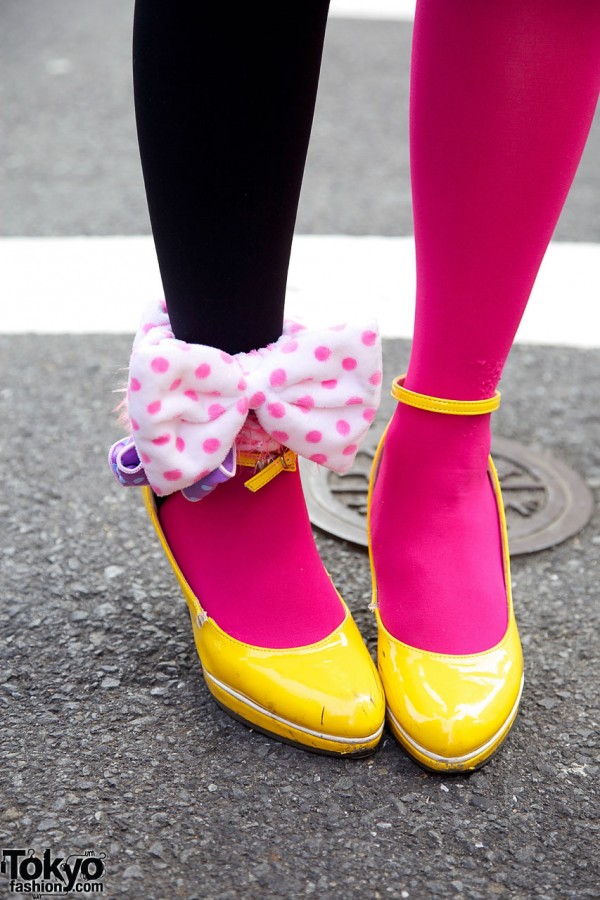 Click on any photo to enlarge it.