Milk Dotted Dress, Strawberry Necklace & Tristan Blair Platform Shoes
This 20-year-old blonde girl is Izumi. She's wearing a cute retro-style dotted dress with rick rack trim from Milk. She has several eye-catching accessories from Coffy and other shops, including a blue hair ribbon, a bead and chain necklace with a strawberry and a modern leather and chrome bracelet.
Izumi's canvas bag from Rikko has a graphic image that looks like Karl Lagerfeld. Her two-tone suede platform shoes are from Tristan Blair.
When we asked Izumi about her favorite shops and brands and the answer was KTZ (kokon to zai) and Gerlan Jeans. She also said her favorite music is by A Simple Plan.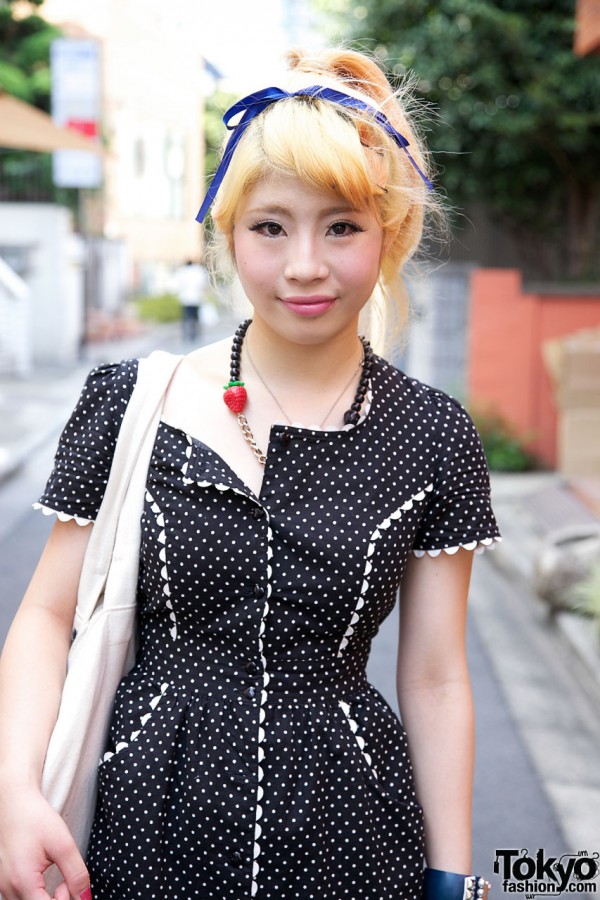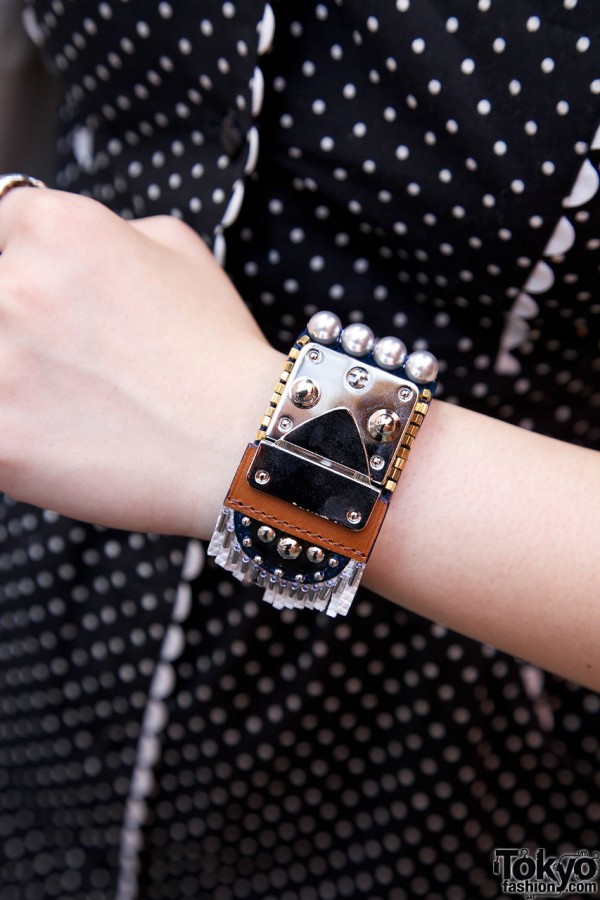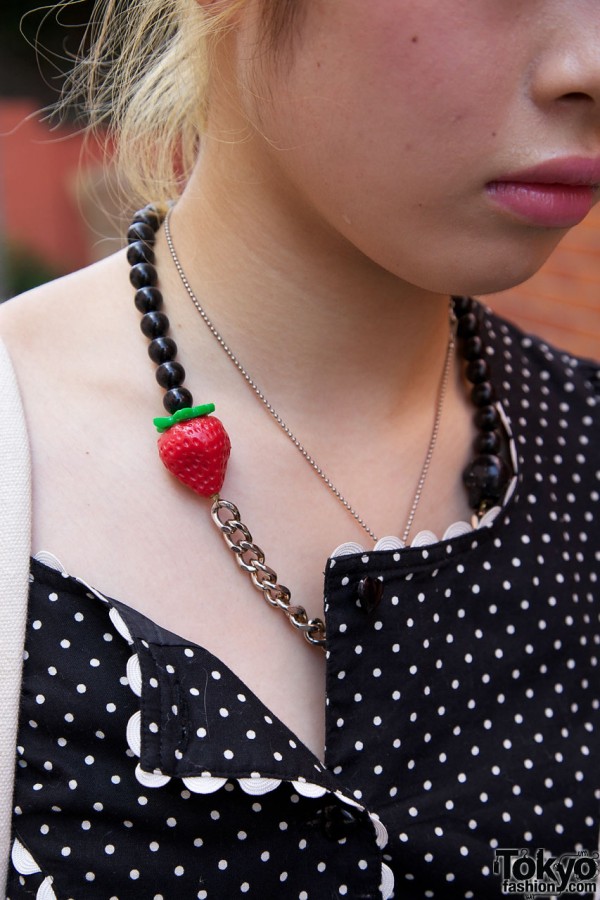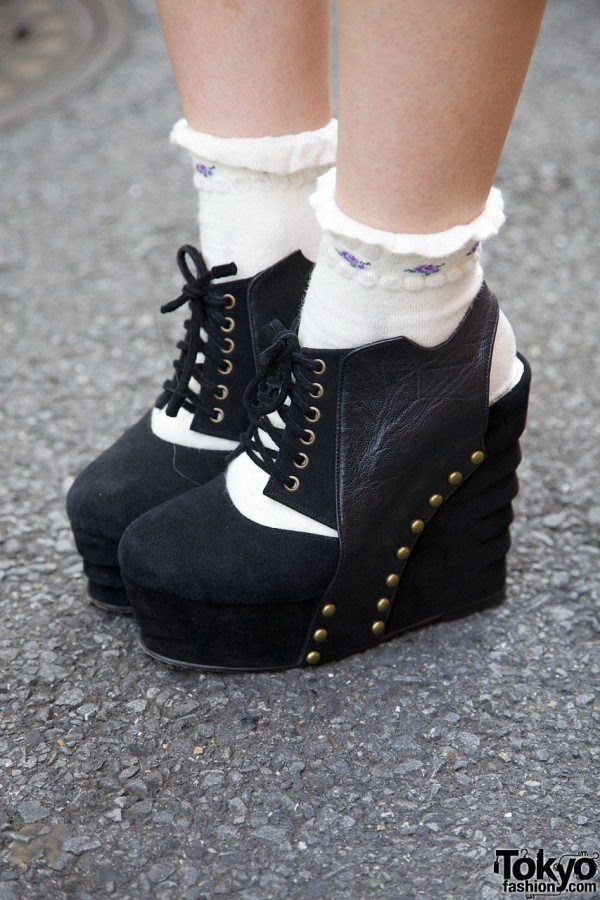 Click on any photo to enlarge it.