Mini Skirt, Leather Corset & Happi Coat
This cute girl in a black mini skirt and black leather corset is Miyahara, a 15-year-old high school student. Her outfit also includes a black happi coat, a black t-shirt with Japanese writing, seriously distressed black stockings and off-white rocking horse platform shoes with ribbon ties.
Miyahara's accessories include two leather and metal wristbands, cool dark sunglasses, several studs in her ear and a small box with a red cross. She's carrying a white fabric tote that's decorated with a chiffon scarf and small teddy bear.
When we asked Miyahara where she likes to shop, the answer was used clothing and resale shops and Nadia. She also said her favorite music is by Shiina Ringo.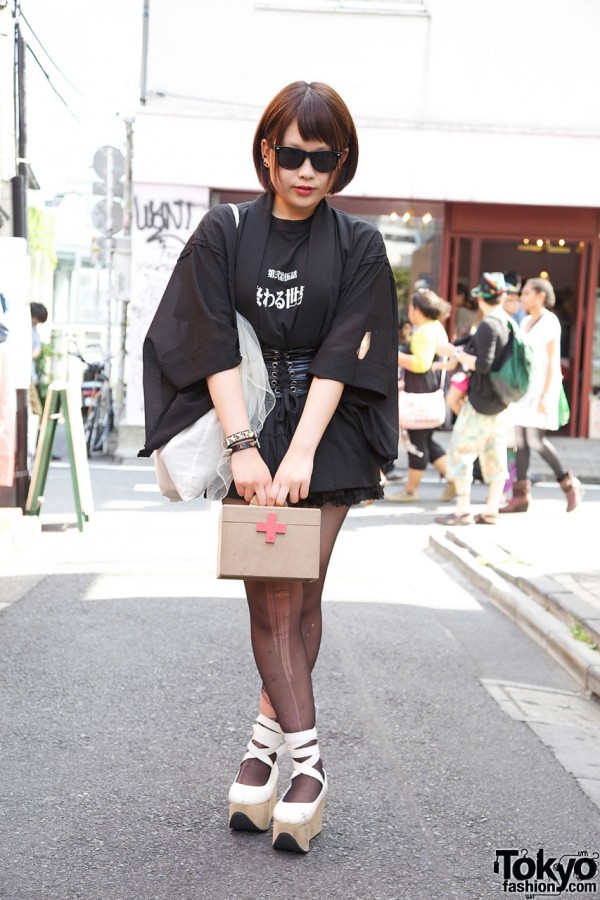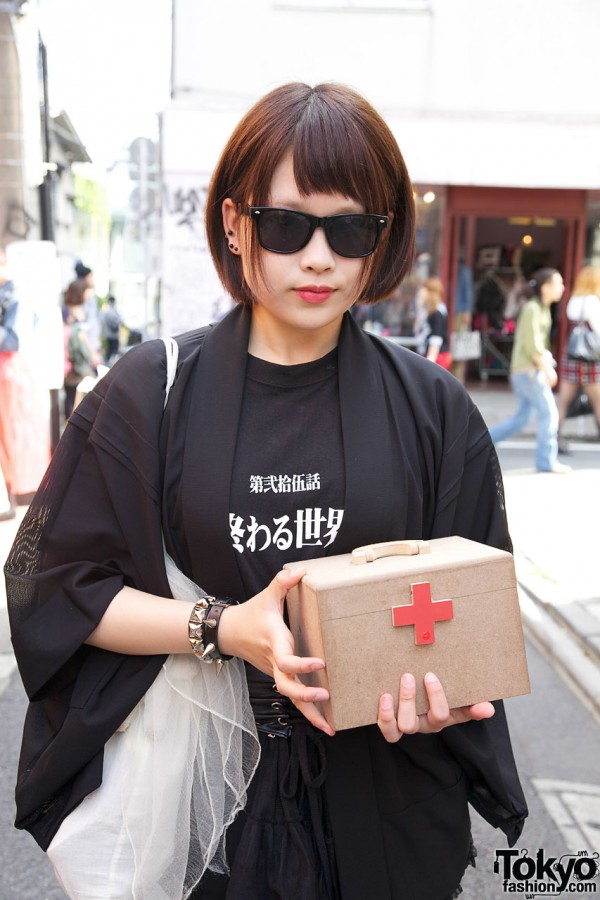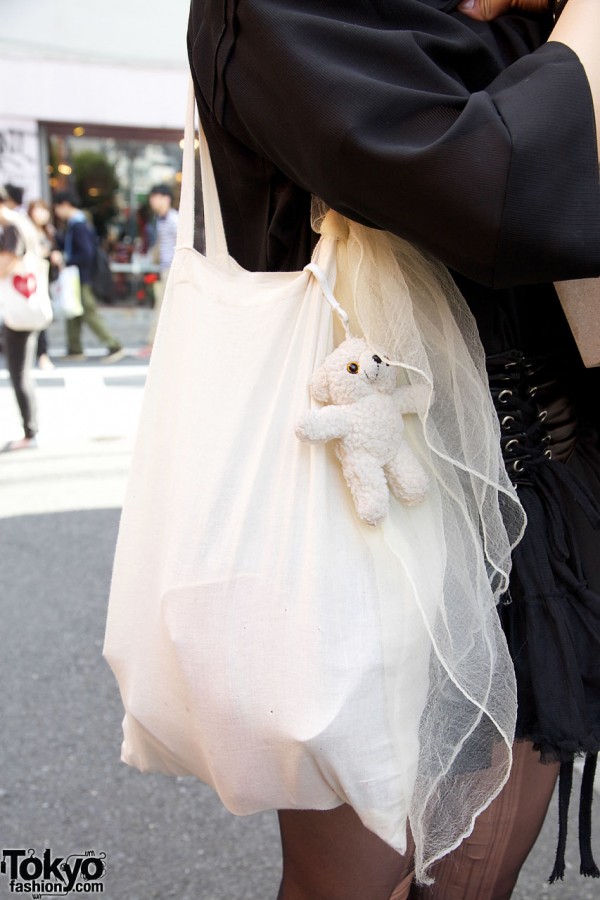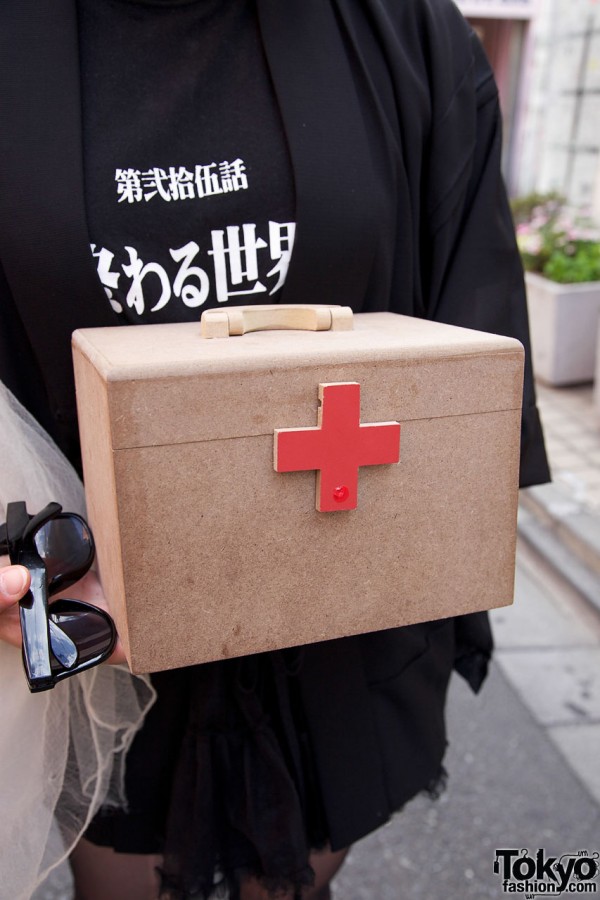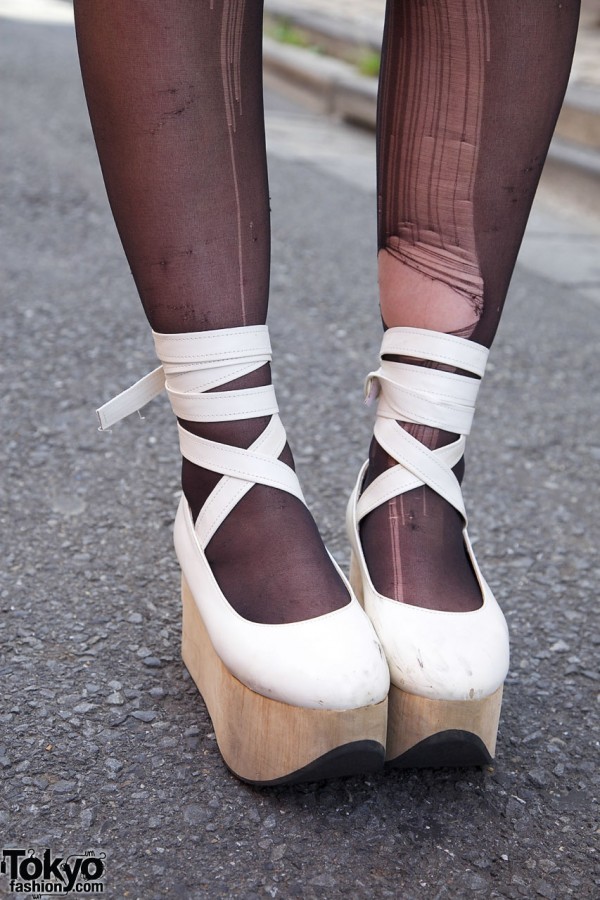 Click on any photo to enlarge it.