Monomania, Spinns & Malko Malka vs. h.NAOTO
This stylish couple is a study in contrasts – she likes bright colors and graphic prints while he sticks with head-to-toe black.
The monochromatic guy on the right is 25-year-old Rui, who works in clothing sales. He's wearing a long black sweater from H. Naoto Seven over skinny black pants from H. Naoto Blood. His tall platform boots are from a shop on Takeshita Dori. His leather satchel is from BPN.
The cute girl on the left with multi-colored hair and trendy large glasses is Uzura, who is also 25 and works in a souvenir store. Her colorful print tops are from Monomania and Spinns and her pink print pants are from Malko Malka.
Uzura is carrying a metallic print bag from Malko Malka. Her other accessories include a print cap and red bow on her jacket. Even her nail polish adds color and design to her outfit.
Rui told us his favorite fashions are by avant-garde designer H. Naoto. Uzura favors Malko Malka, Monomania and Galaxxxy. Both of them like listening to visual kei music.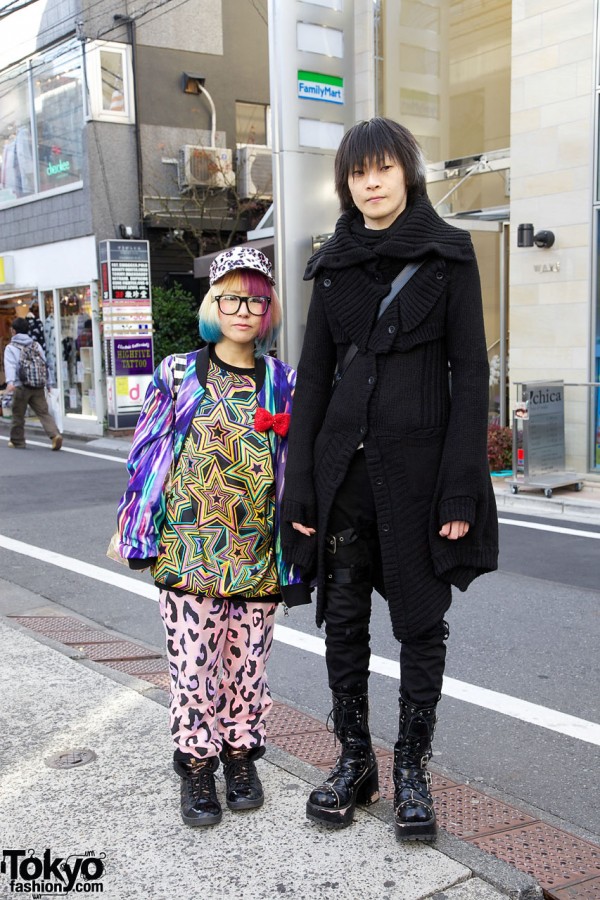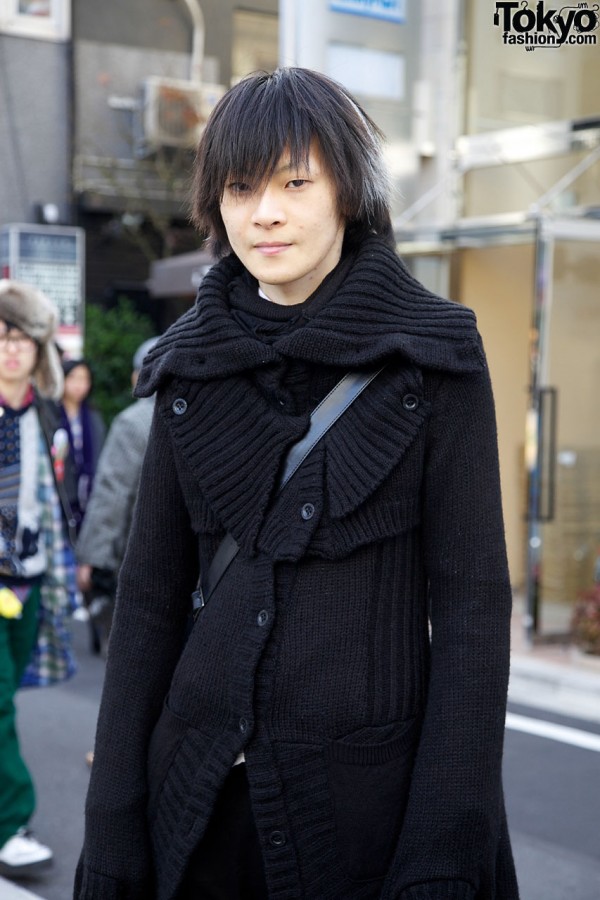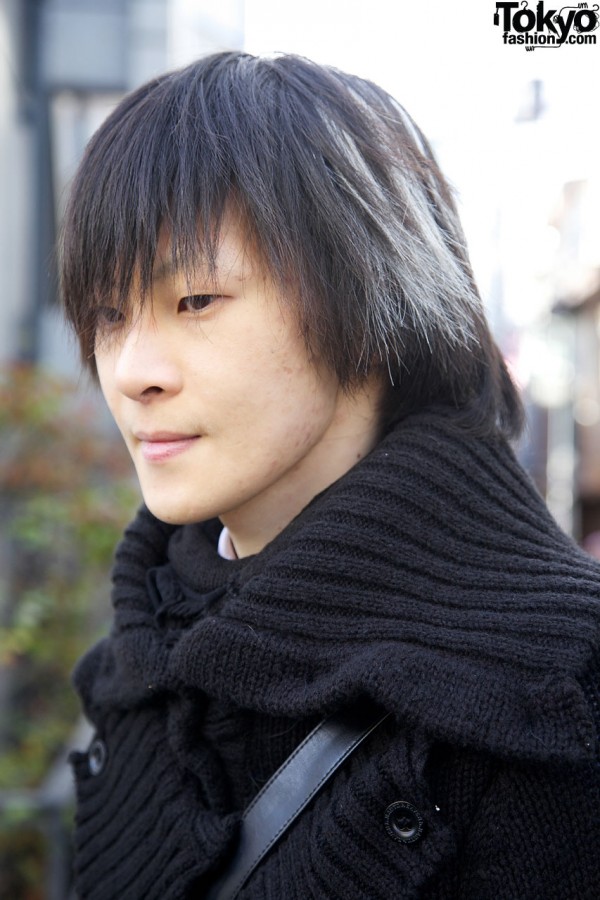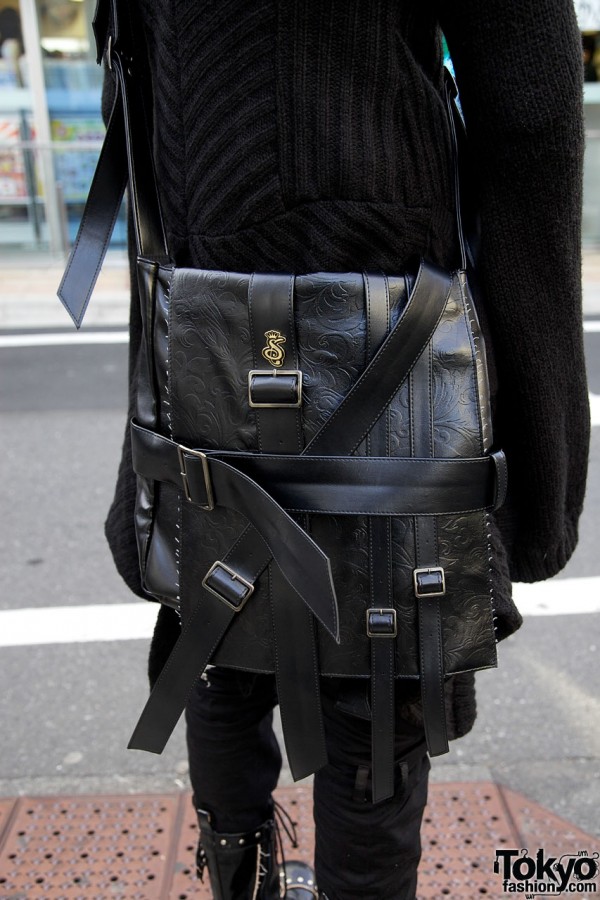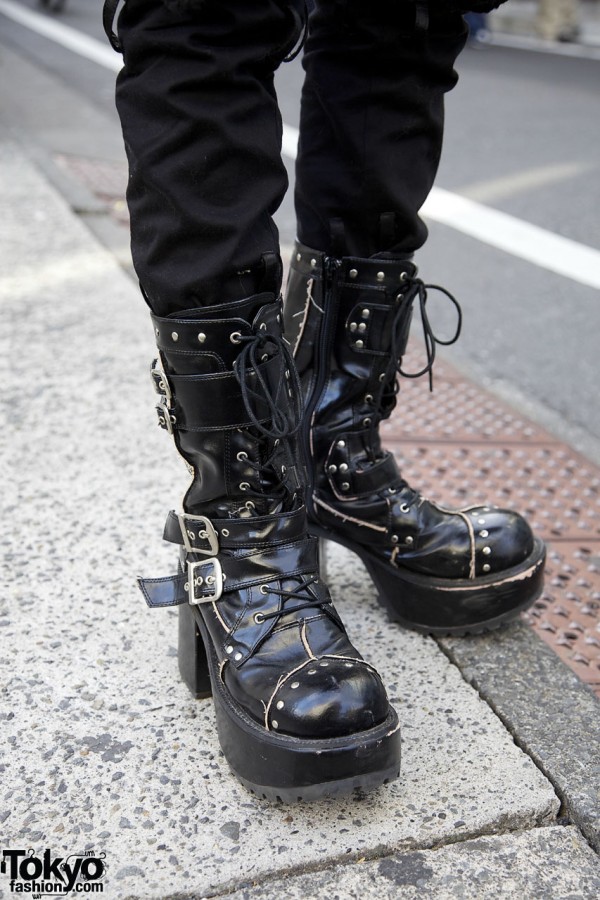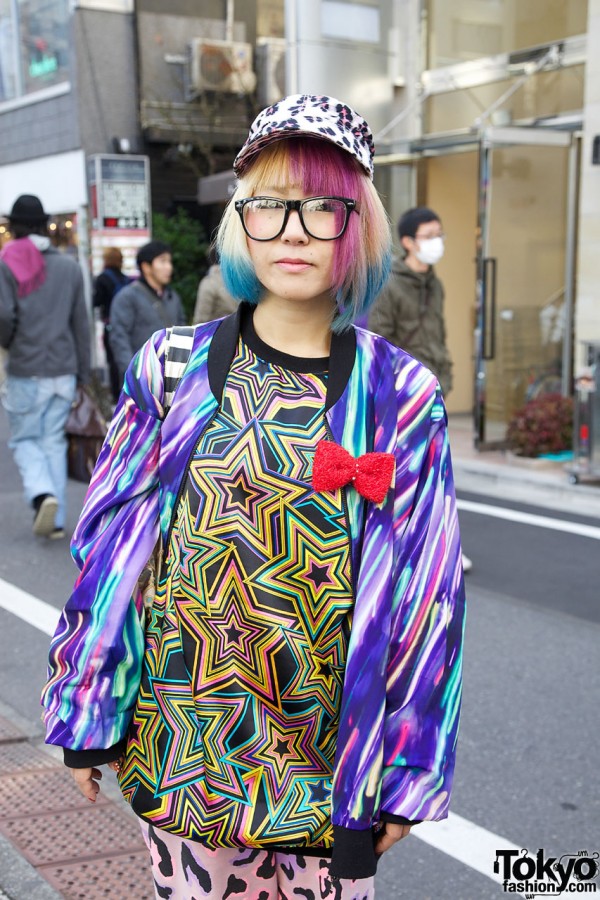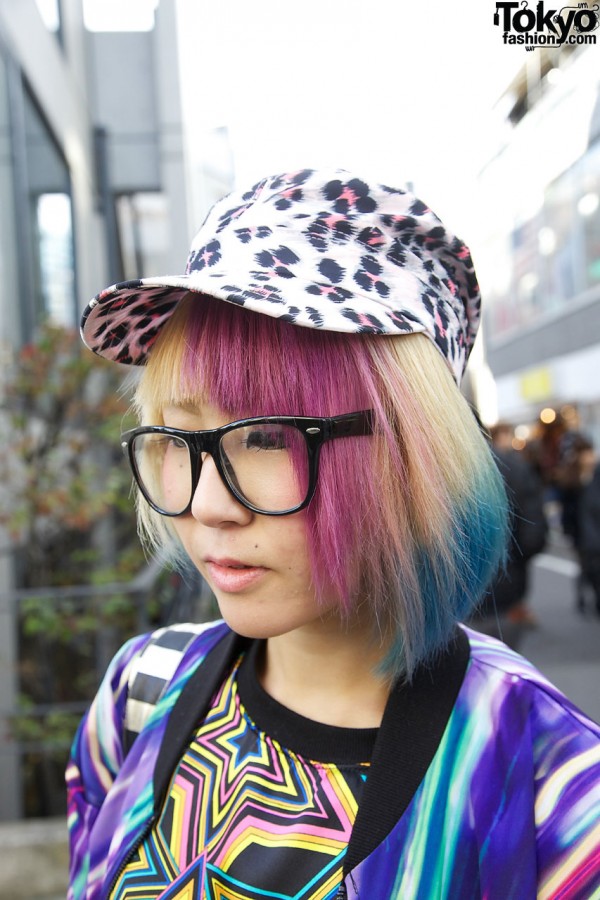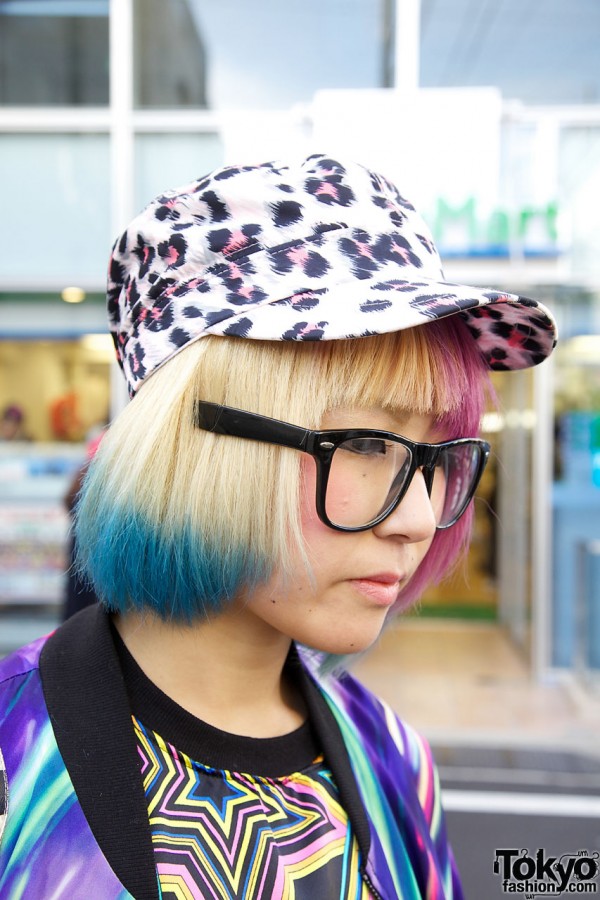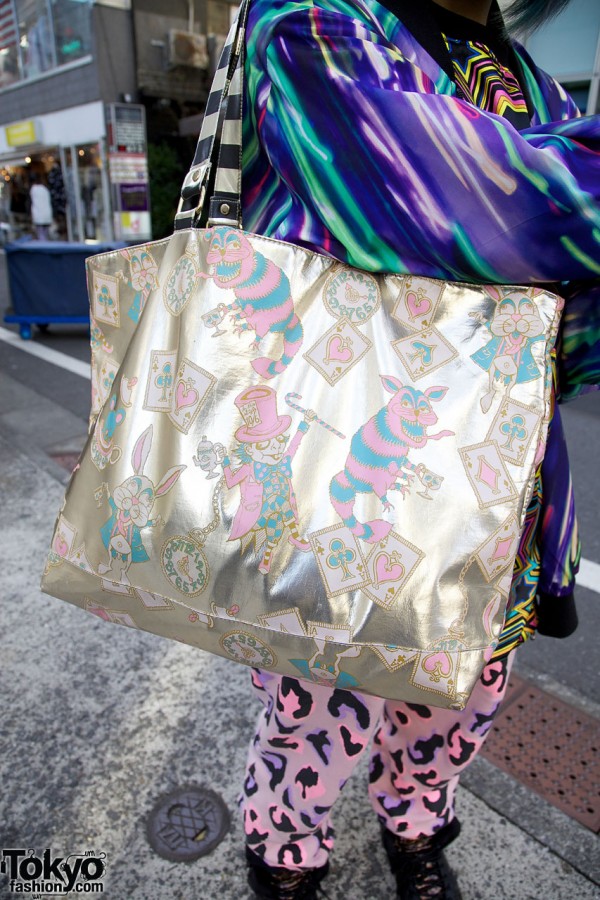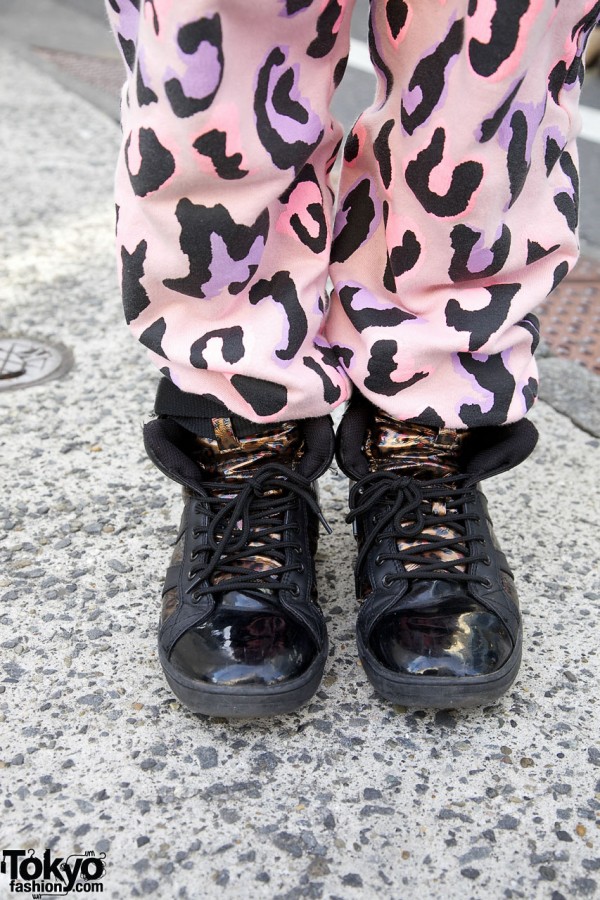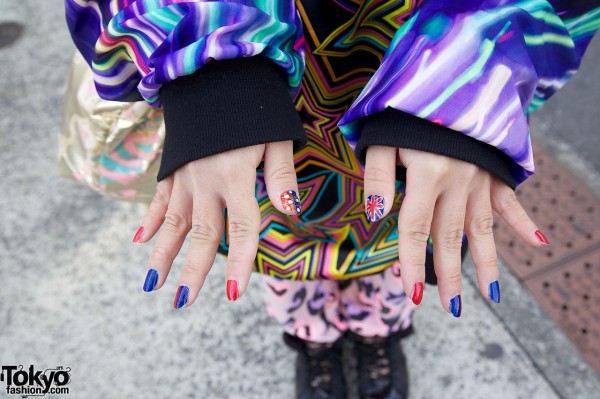 Click on any photo to enlarge it.
Note: These street snaps were taken before the big earthquake that hit Japan on March 11, 2011. Things are slowly getting back to normal in Harajuku, so we're working on getting caught up on our street snap postings. Please consider supporting the earthquake relief efforts through one of these organizations.