Mugendo & Limi Feu vs. White Chiffon & Levis
We met these friendly students in Harajuku. On the right is 19-year-old Tsuboi. Her long print skirt is from Limi Feu resale shop. Her black cotton top is from Mugendo, a Koenji ethnic goods shop. Her fabric shoes are also from Mugendo.
Tsuboi's accessories from G2? Include sunglasses on a necklace, a scrunchy on her wrist and brightly patterned socks. Her favorite shops are resale: Limi Feu, Muji and Y's. Her favorite band is Maximum the Hormone.
On the left is 20-year-old Takakura. Her white chiffon top and Levis are from a resale shop. Her belt and purse are handmade. She's wearing sandals that feature braided straps and turquoise stone decorations.
Takakura's favorite places to shop are fur fur, Journal Standard and Suzuki Takayuki.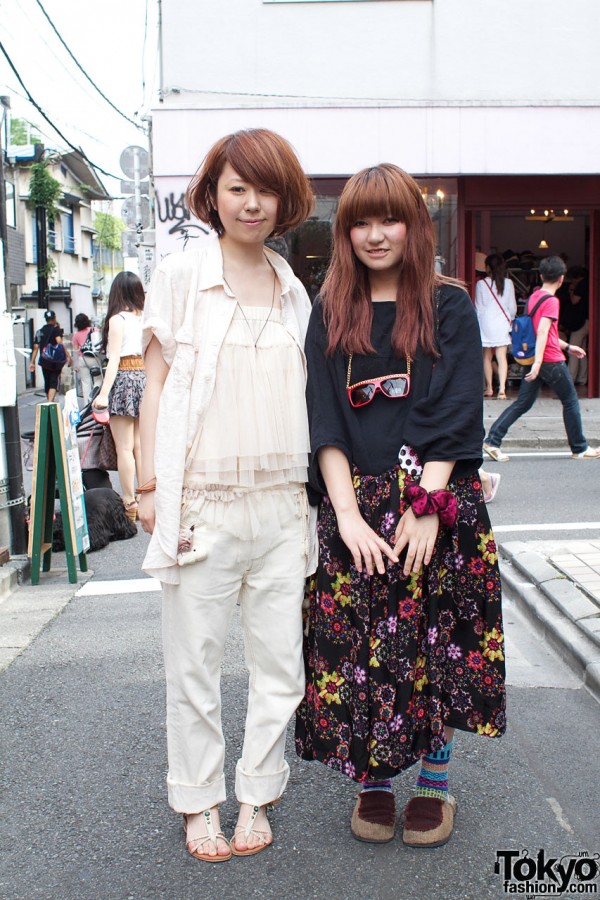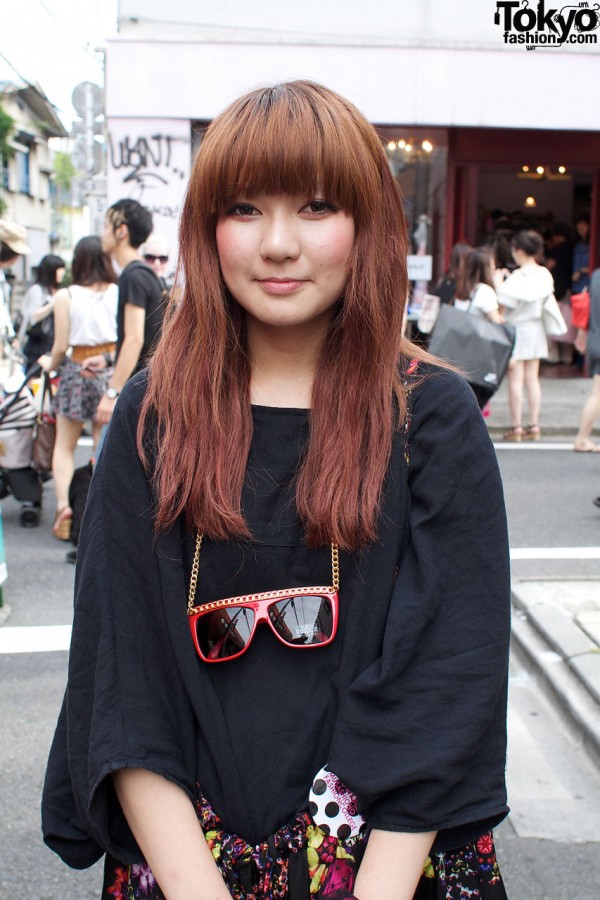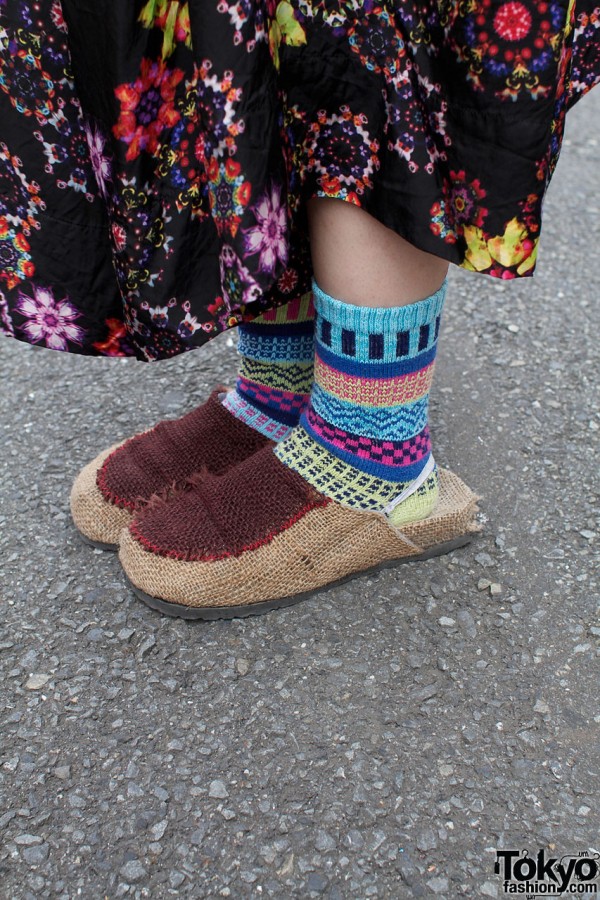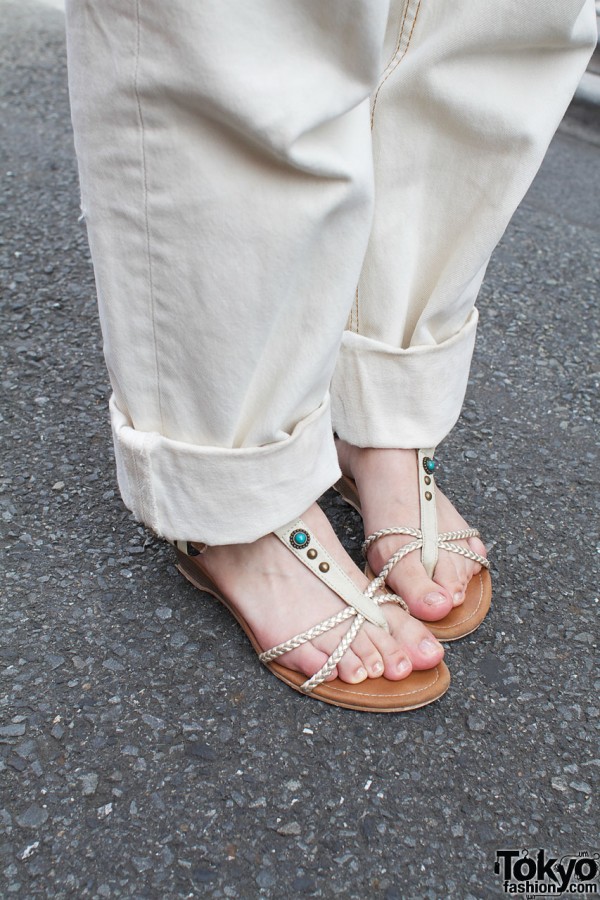 Click on any photo to enlarge it.