Music:
Dog in The Parallel World Orchestra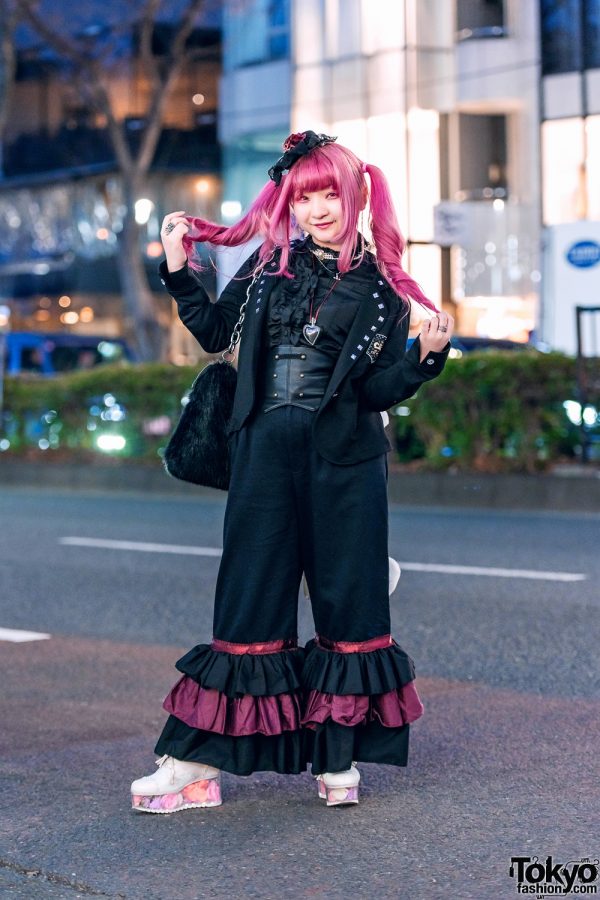 Easily catching our attention on the streets of Harajuku is Asotama with her pink ringlets and black ensemble. The 19-year-old fashion college student stepped out in a black blazer with silver lapel studs, worn over a black Metamorphose Temps De
Read the full article »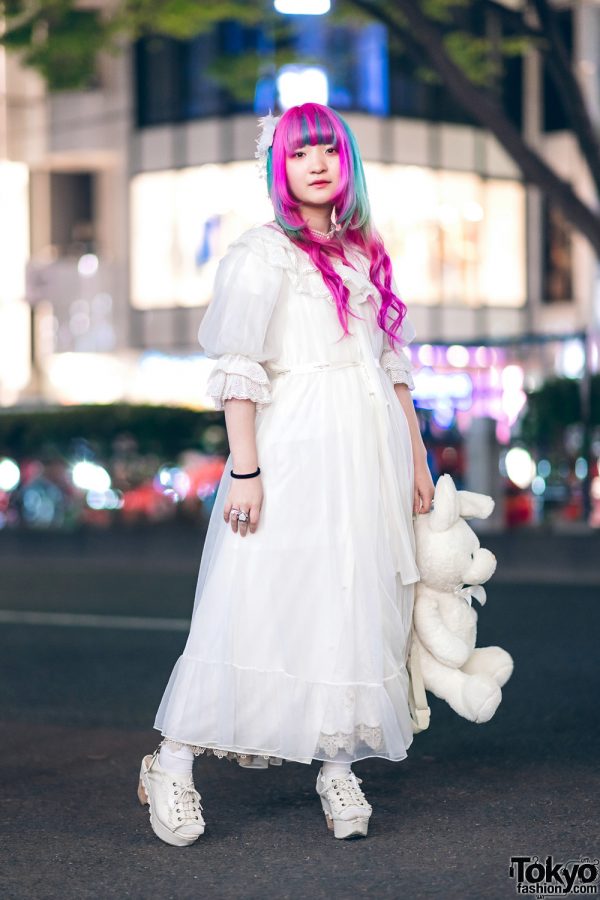 It was difficult to miss 19-year-old student Asotama with her striking pink-and-blue hair as she walked around Harajuku. She oozed feminine charm in a sheer white dress from Axes Femme, which featured lace trims and contrasting beige crochet lace hem.
Read the full article »