Roi is a 21-year-old makeup artist - with a blue-tipped twin tails hairstyle - who we met on the street in Harajuku. She's wearing an oversized sweatshirt dress from the Japanese brand Monomania with platform shoes and a "Day Dream"
Read the full article »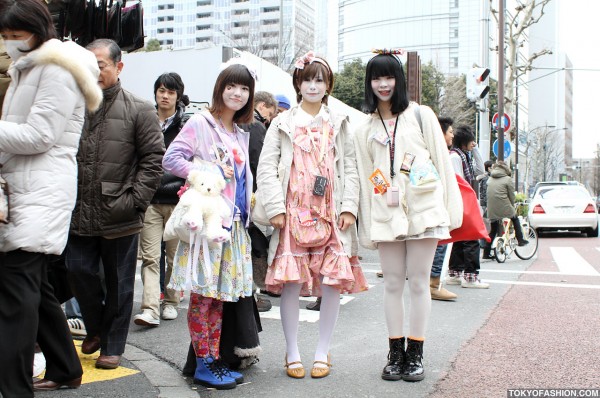 We see a lot of interesting things on the streets of Harajuku, but rarely do we see anyone with white face makeup wearing real candy as a fashion accessory. Actually, "rarely" is an understatement. We've never seen it. Until now....
Read the full article »