Three Harajuku Girls Wearing Hair Bows & Sweets
We see a lot of interesting things on the streets of Harajuku, but rarely do we see anyone with white face makeup wearing real candy as a fashion accessory. Actually, "rarely" is an understatement. We've never seen it. Until now….
These three cute 18-year-old Japanese girls told us that they're good friends and they like to go out and do crazy things together for fun. One of the crazy things they decided to do was to dress up in these outfits and wander around Harajuku – to the surprise and delight of many passers-by. The girl on the right – the one with lots of candy pinned to her clothing and hair – is wearing Heather shoes and carrying a handbag from Marui. She said that her favorite singer is Mika Nakashima. The girl in the middle – the one with the Pocky – said that most of her outfit is handmade, as are her earrings. Her favorite shop is Muji. The girl on the left – the one with the candy-print tights – is also wearing a partially handmade outfit, along with a Malko Malka t-shirt and Uniqlo cardigan. She said that Malko Malka is her favorite fashion brand.
If you can read Japanese – or if you just want to look at cute pictures of girls having fun – the girl on the left has her own blog right here.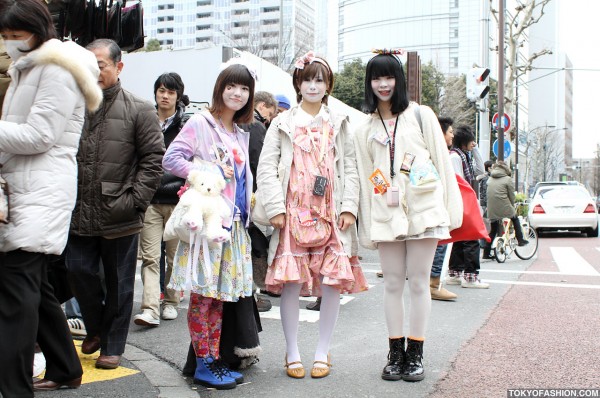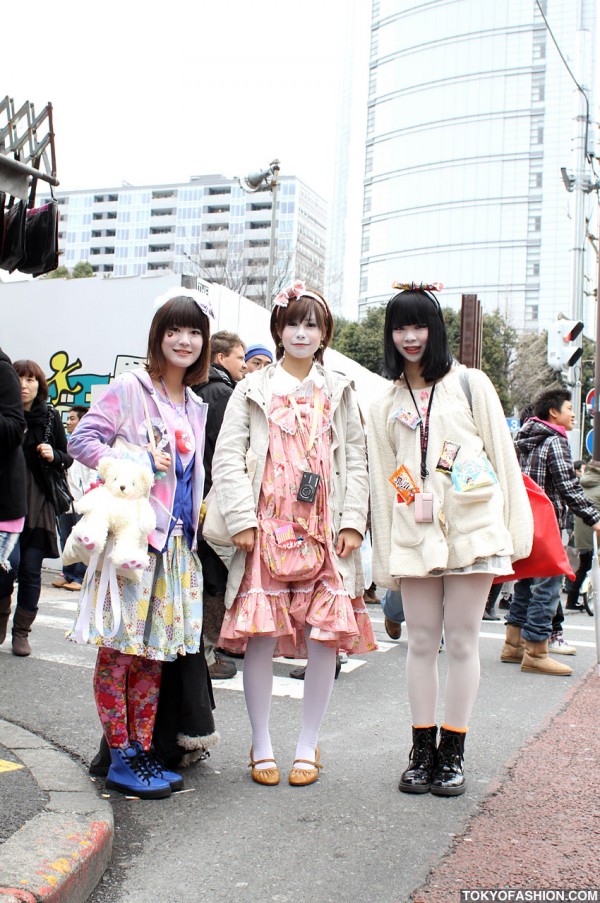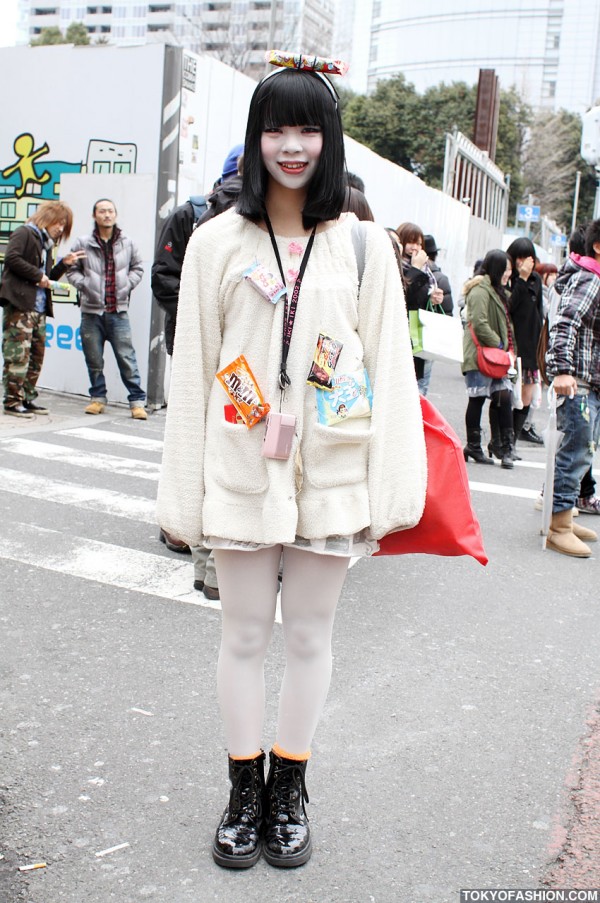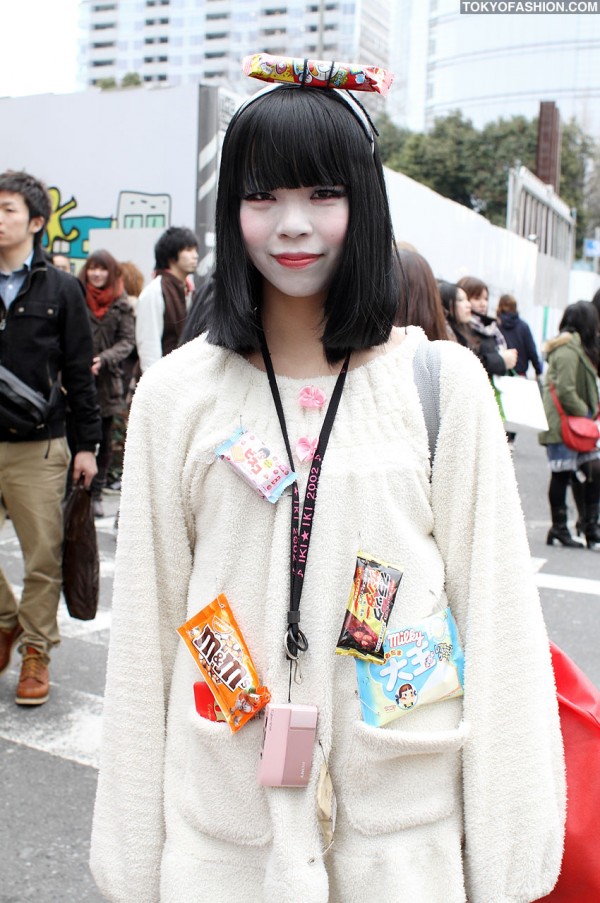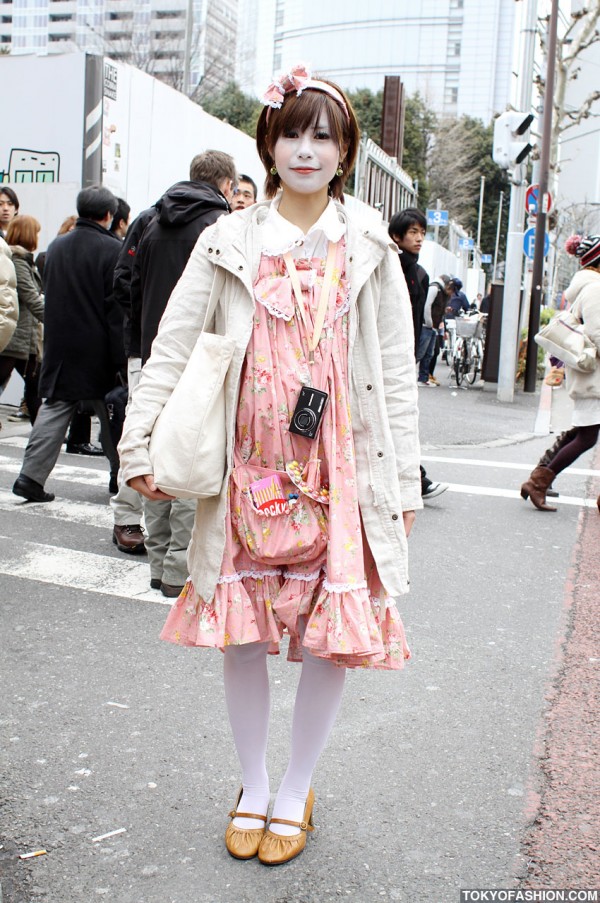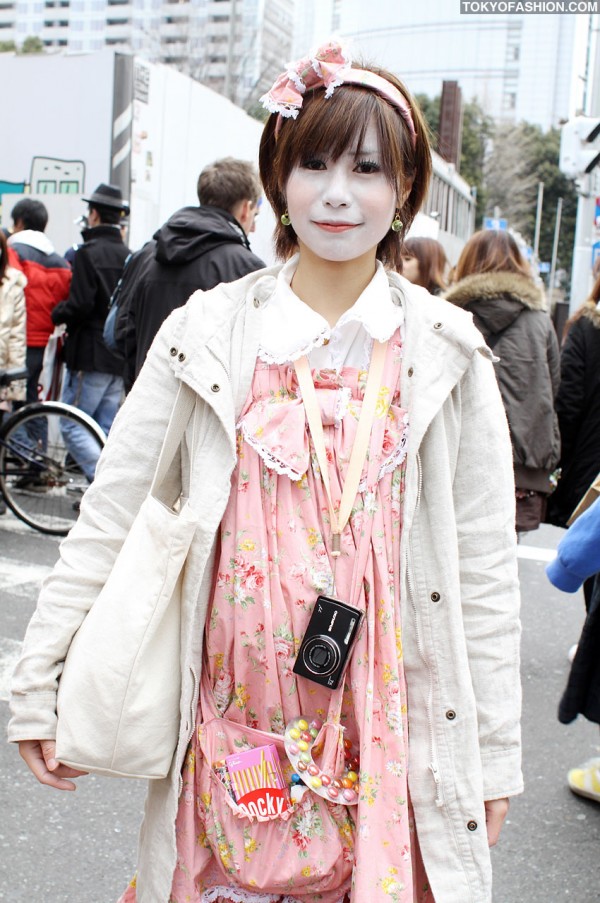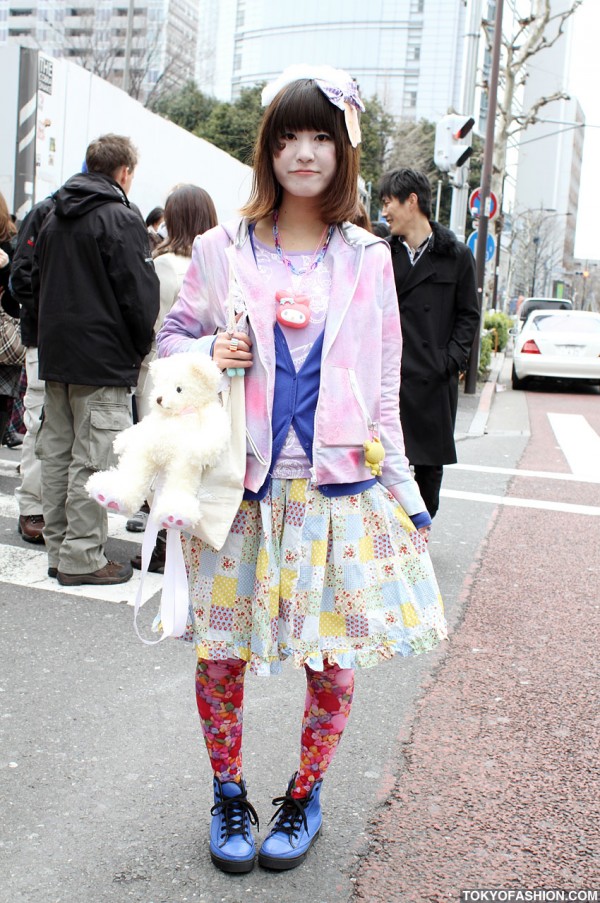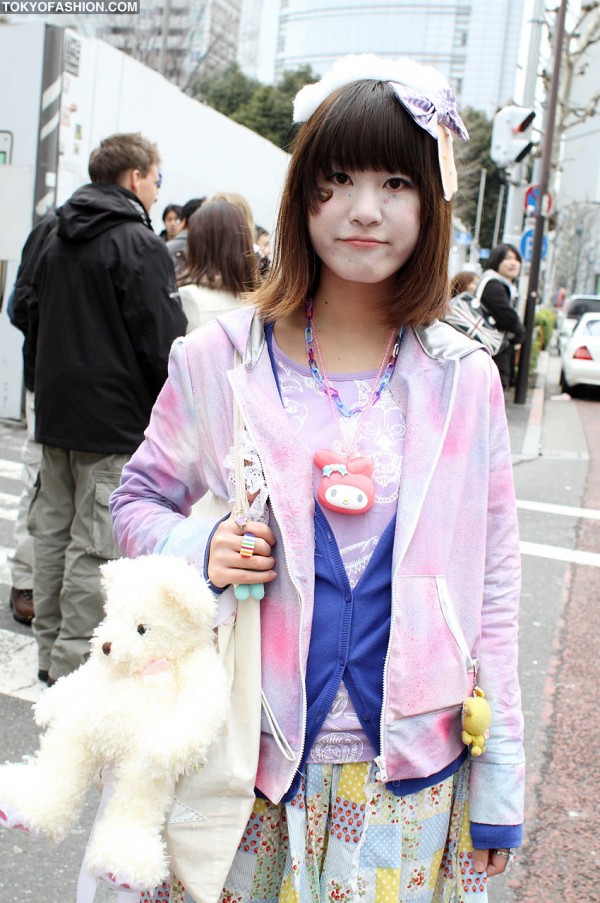 Click any of the photos to enlarge them.