Music:
Yabai T-Shirts Yasan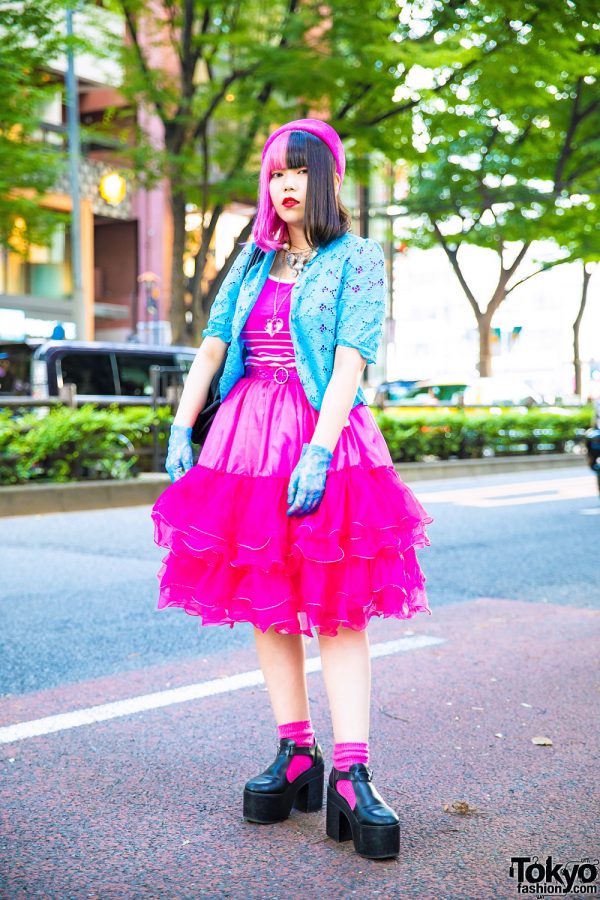 Standing out in Harajuku was easy for Dainishibou with her colorful ensemble and half-pink, half-black hair. The 19-year-old student dressed up in a bright pink dress from G2?, which featured a fit-and-flare silhouette and ruffle tiers on the skirt. Dainishibou
Read the full article »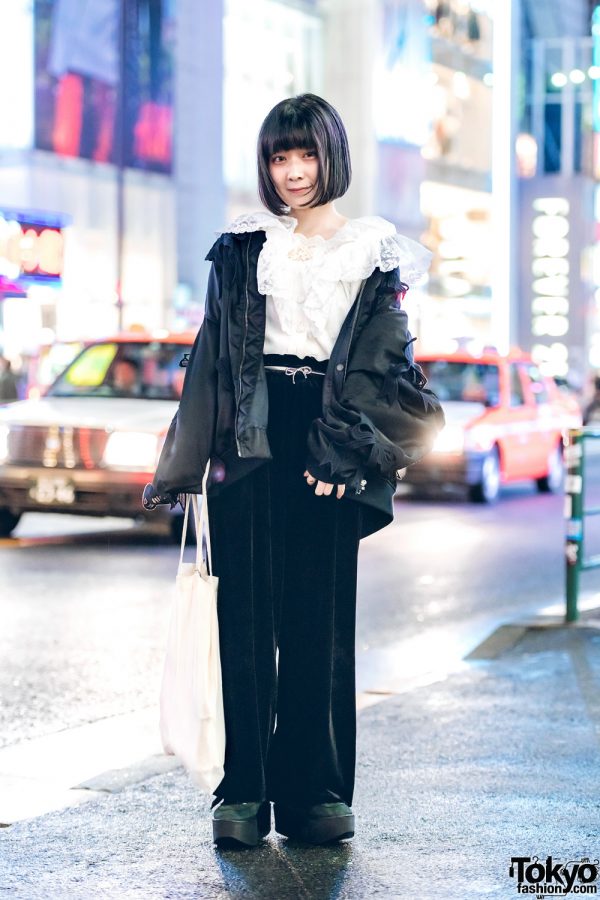 While taking a leisurely stroll along the streets of Harajuku, our attention was caught by 25-year-old Chiaki, an Ease Rental staffer sporting a monochrome street style. Chiaki's ensemble features a black bomber jacket with embroidered embellishments from Mikio Sakabe, which
Read the full article »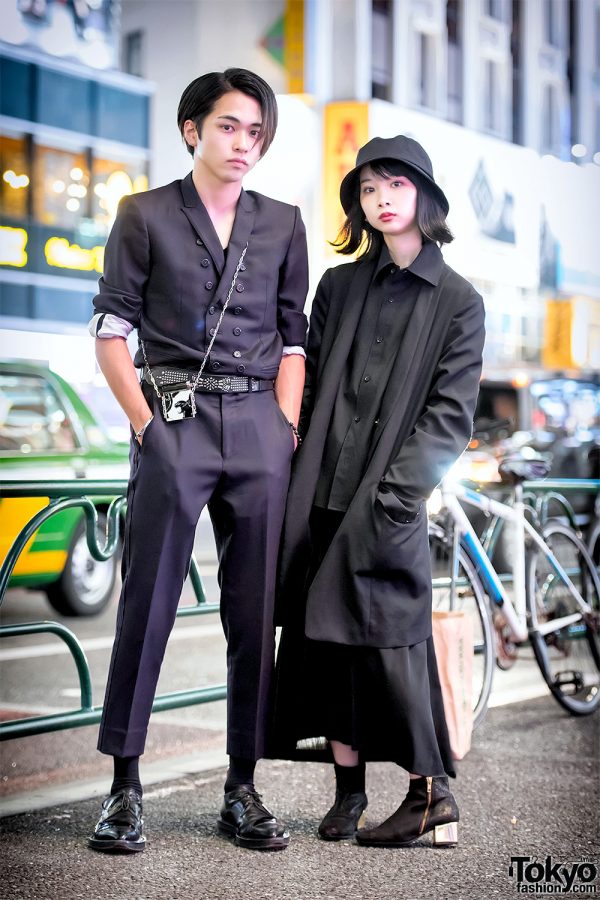 Tsukasa and Mika caught our eye on the street in Harajuku after dark. Tsukasa - on the left, an actor - is wearing a Lad Musician jacket over an Ann Demeulemeester shirt, Lad Musician pants, and Alexander McQueen dress shoes.
Read the full article »