Nadia Sneakers vs. Vivienne Rocking Horse Shoes
We photographed these friendly Japanese girls in Harajuku. The girl on the right with braids is Hariya, who is 20 years old. She's wearing a blue flowered skirt from Grimoire. Her white lace blouse and black jacket are from the Cult Party vintage store. She's also wearing Vivienne Westwood black suede Rocking Horse shoes with black tights. Her Cult Party print bag is decorated with one of the large tassels that are currently fashionable in Tokyo.
The auburn-haired girl on the left is a 19-year-old beauty student named Matsuzaki. Her entire outfit is from resale and vintage stores. She's wearing a short black and white striped skirt, a black knit top and a whimsical print vest. Her accessories include a bag from Ne-Net, a colorful head scarf tied in a bow and plastic jewelry that she made herself. Her platform sneakers from Nadia Flores en el Corazon are worn with black net stockings decorated with small hearts.
Hariya's favorite place to shop is at the vintage and resale stores. She likes the music of Takeshi Hosomi, lead singer for the bands Ellegarden and The Hiatus. Matsuzaki is a fan of Akiba48.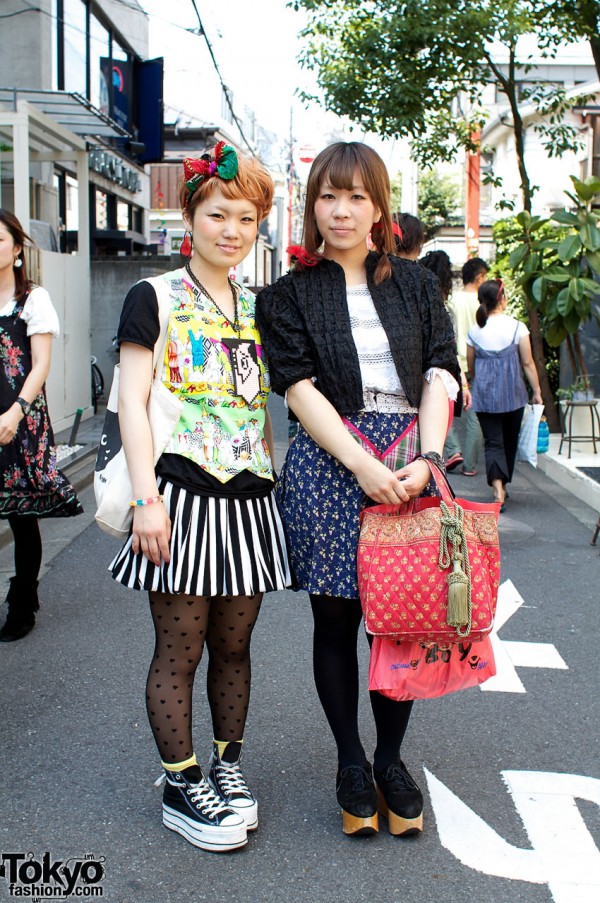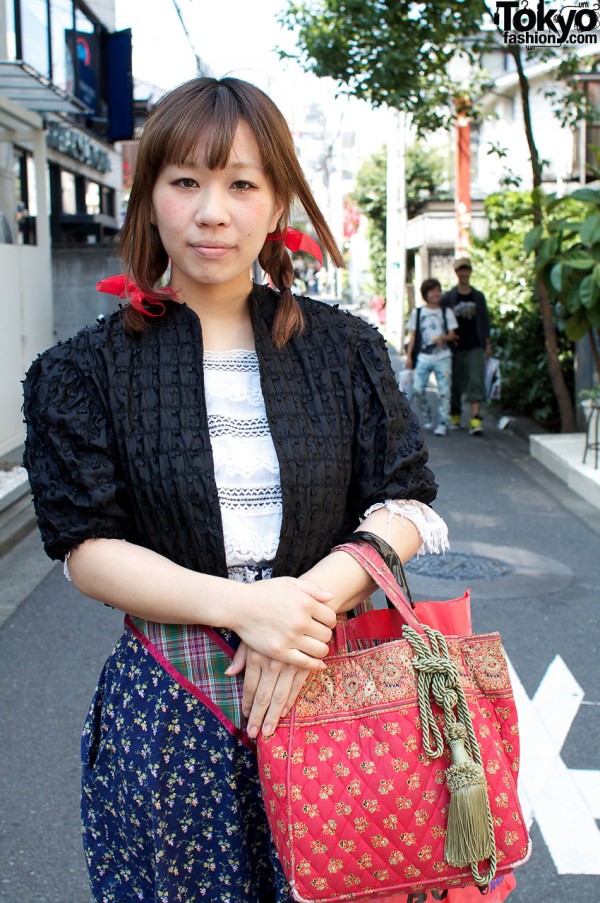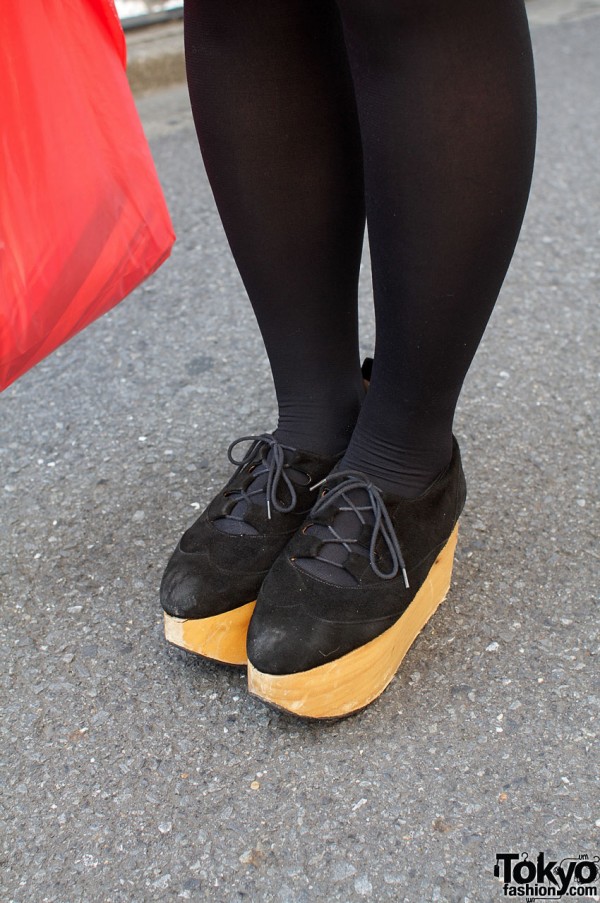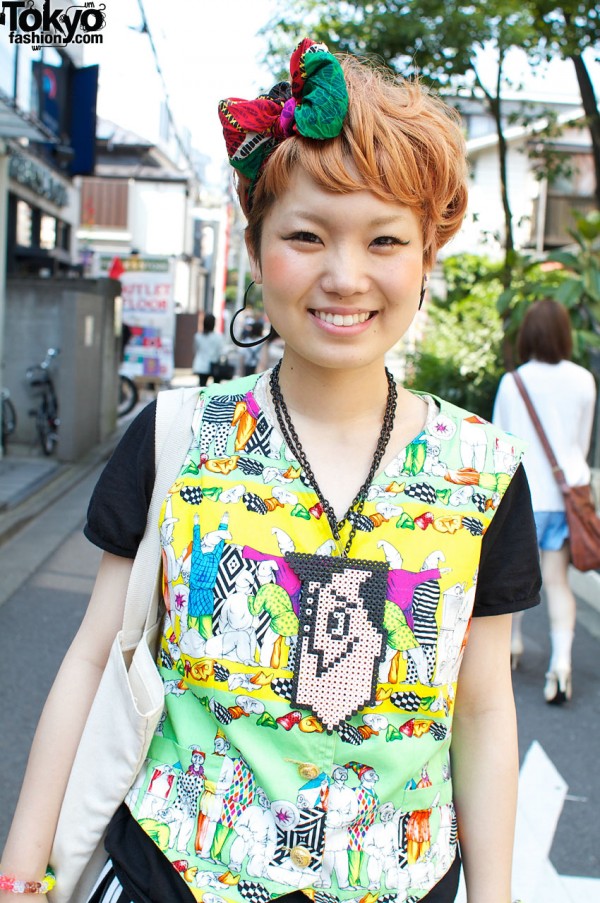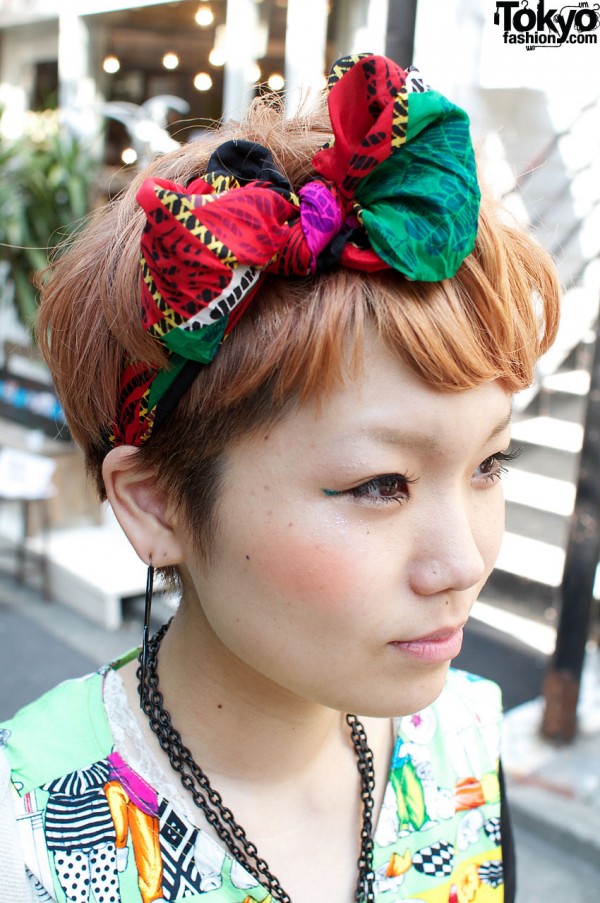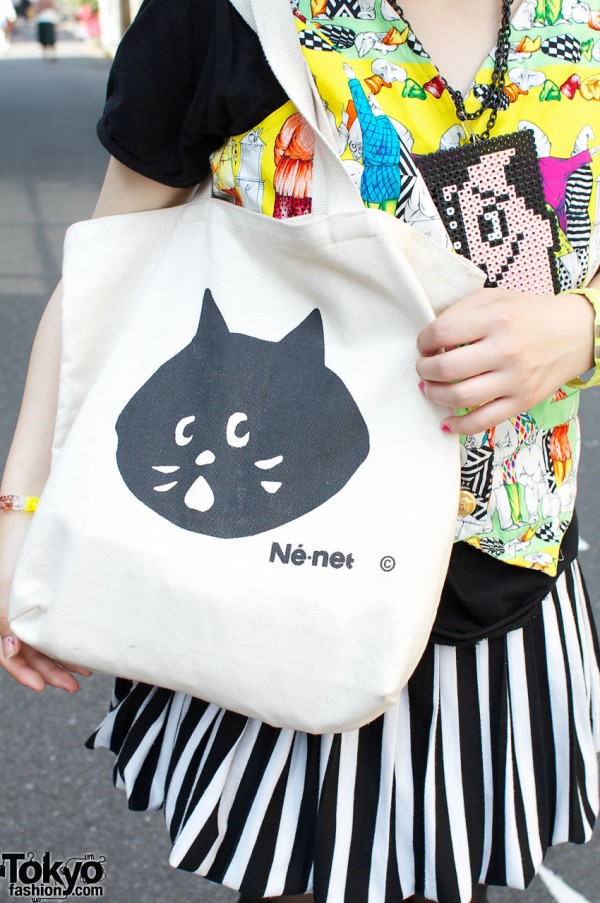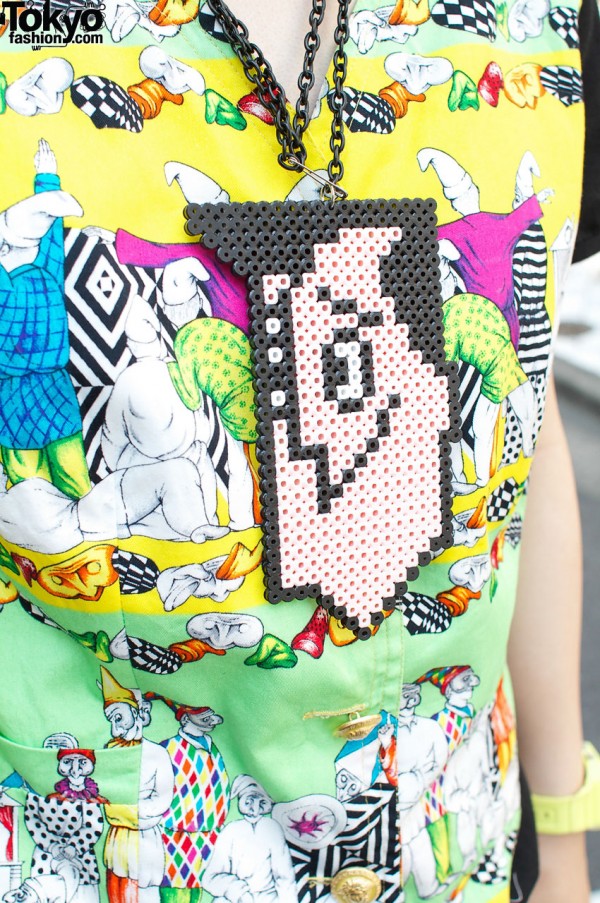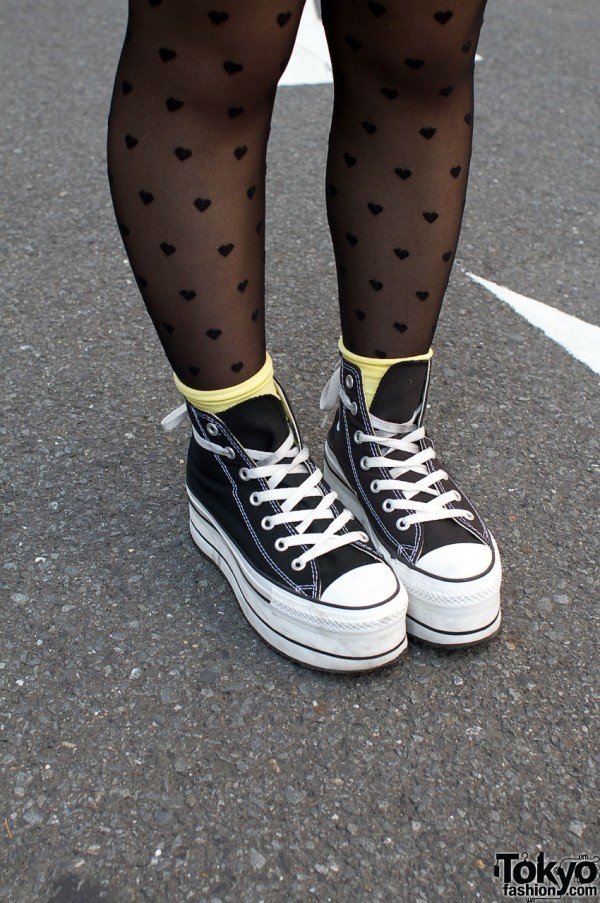 Click any photo to enlarge it.